It will come as no great surprise, after reading the post title, that I've been finishing things off. I have various projects half finished lying around all over the house. The majority of them are so very nearly finished, they just need a little something adding, but I never get round to doing it. I have more jewellery items almost finished than anything else. I was sick of moving a load of pendents I'd made round the house, so I decided I was going to finish them.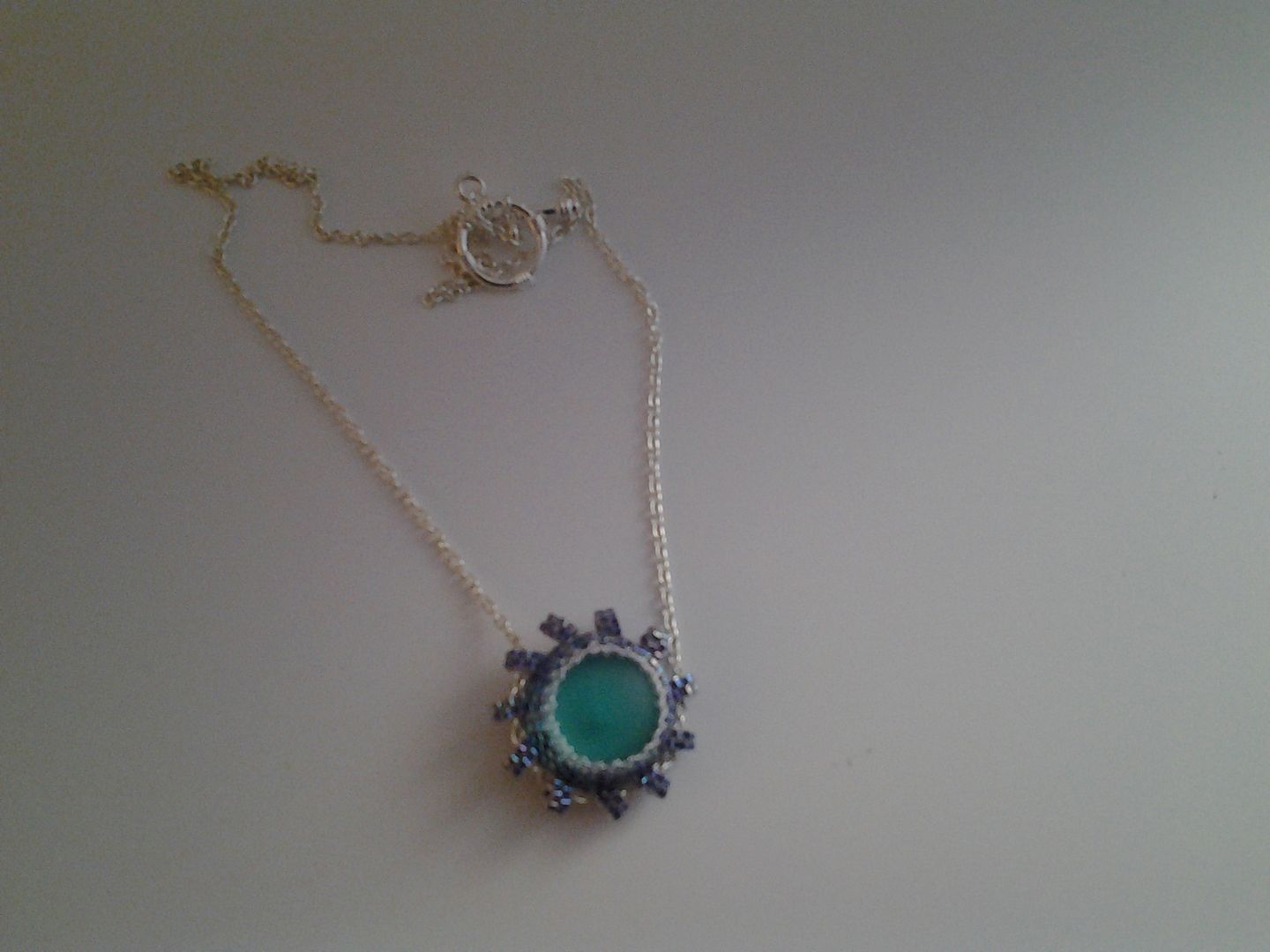 I'm not sure I've ever shown you this before. I can't find a post about it anyway. It's made from two Luna cabochons placed back to back. I have no idea what they're made from but they feel kind of rubbery and the glow to them is incredible. The pattern was from a magazine and it wasn't until I got going that I realised my cabs were smaller than the ones in the pattern.
I finagled it anyway, it's it's just been sitting waiting for me to thread a chain through. Yes, really, that was all that needed doing!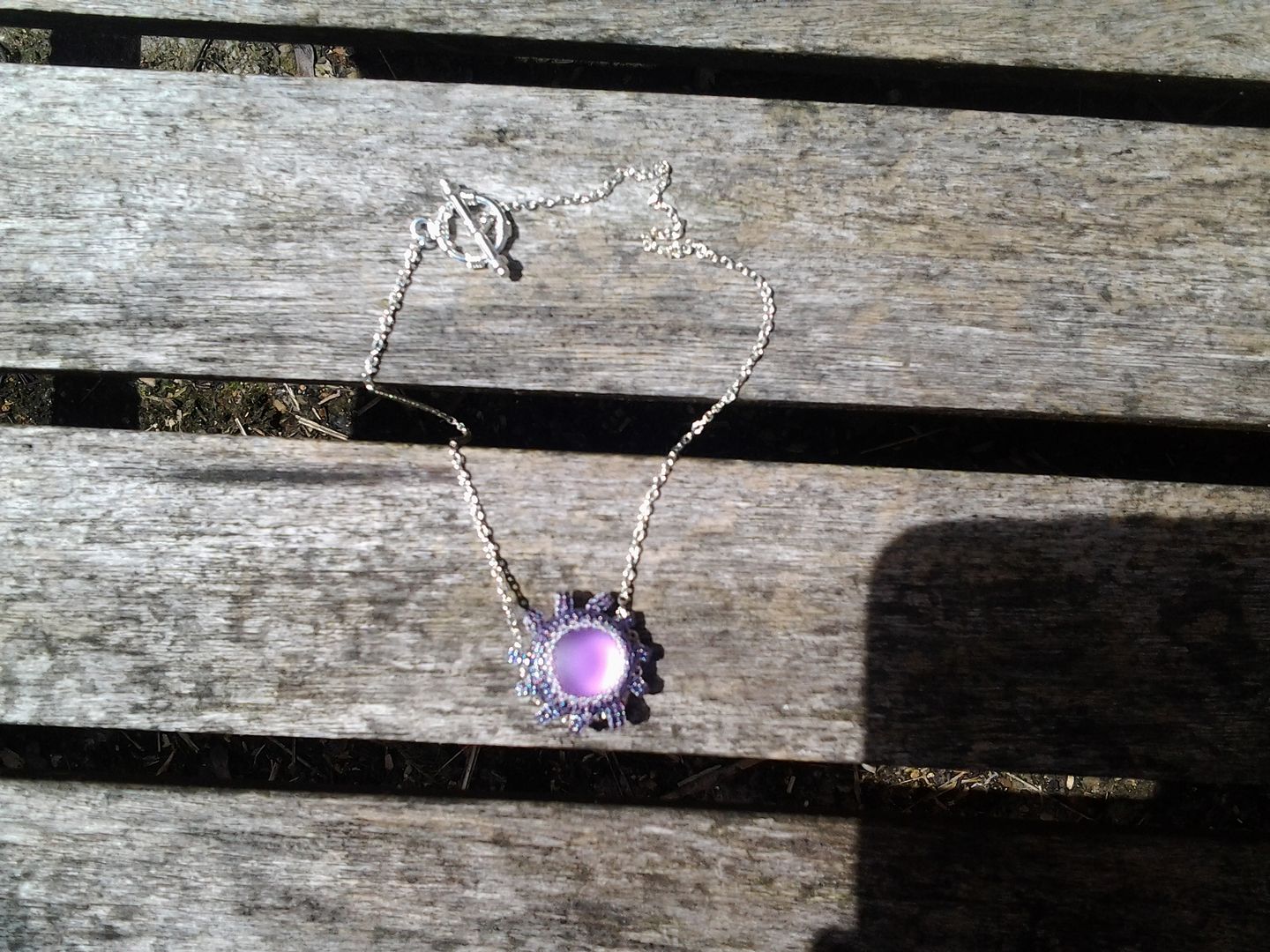 I took loads of photos as I was trying to get the full effect of the Luna cab. The beads that form the bezel are delicas.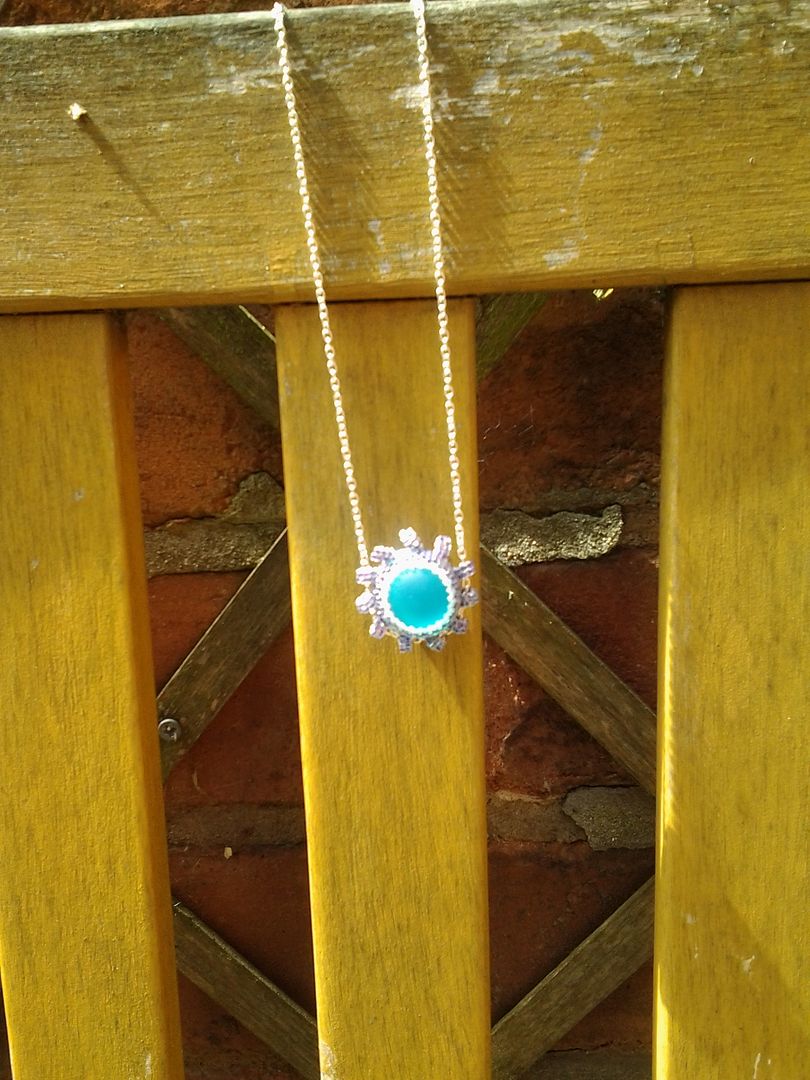 Do you think that's enough photos of this one piece of jewellery? No, just one more? OK...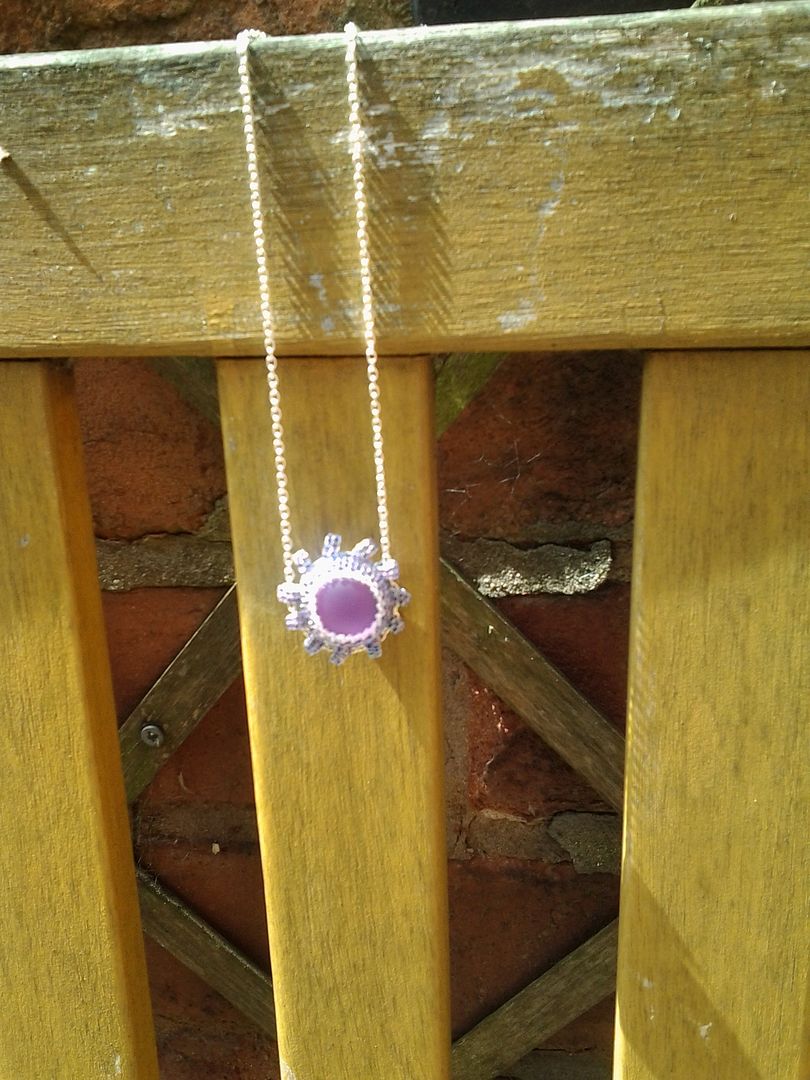 The next pendent only needed a chain putting through it too.
You can see the original post here. I haven't been sitting on this one for long at all, I only made it in June this year. Or rather posted about it in June this year, so it could have been made in May or even April!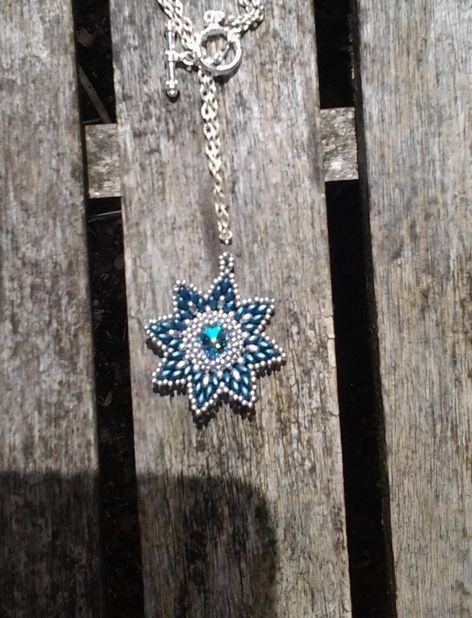 The next one, I'd forgotten I'd made! I went down a slightly different track here, using a suede cord to hang it from.
The colour just matched so well. The picture above is very dull, the one below is much better. You can see the original post here, I posted about it in September 2015 so it was made sometime in the couple of months before September.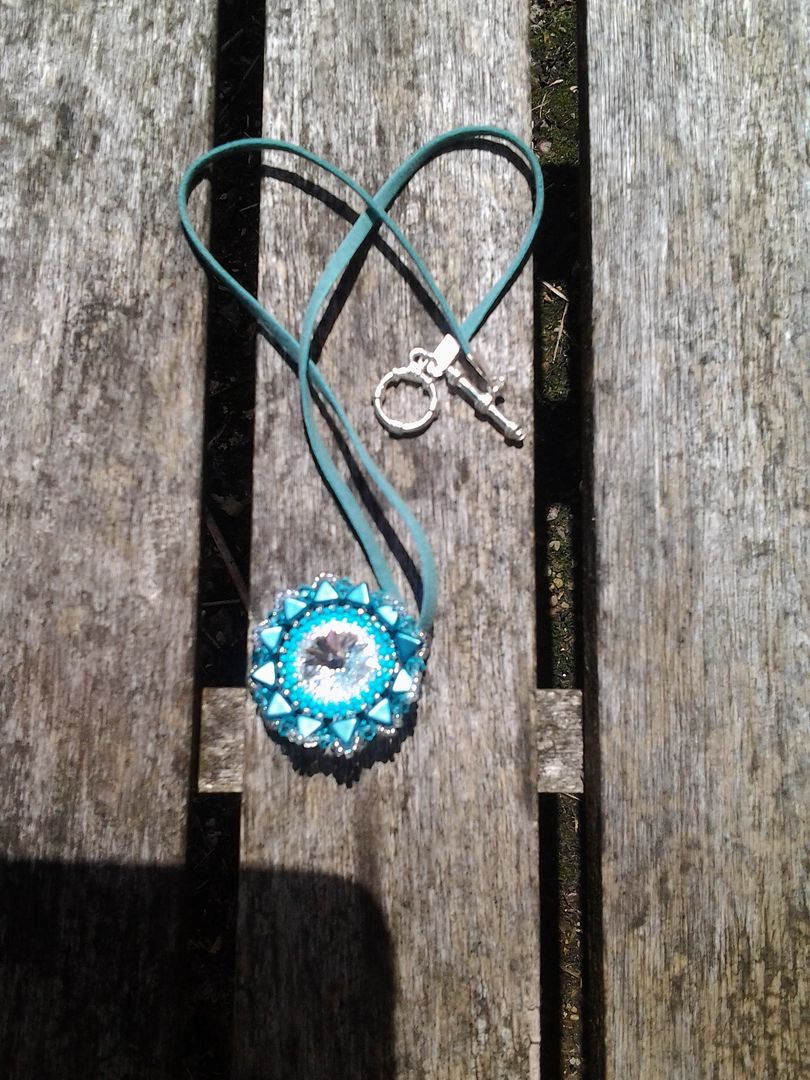 Again, I took loads of photos, but all had their various plus points and none of them were perfect!
Finally, I added more chain.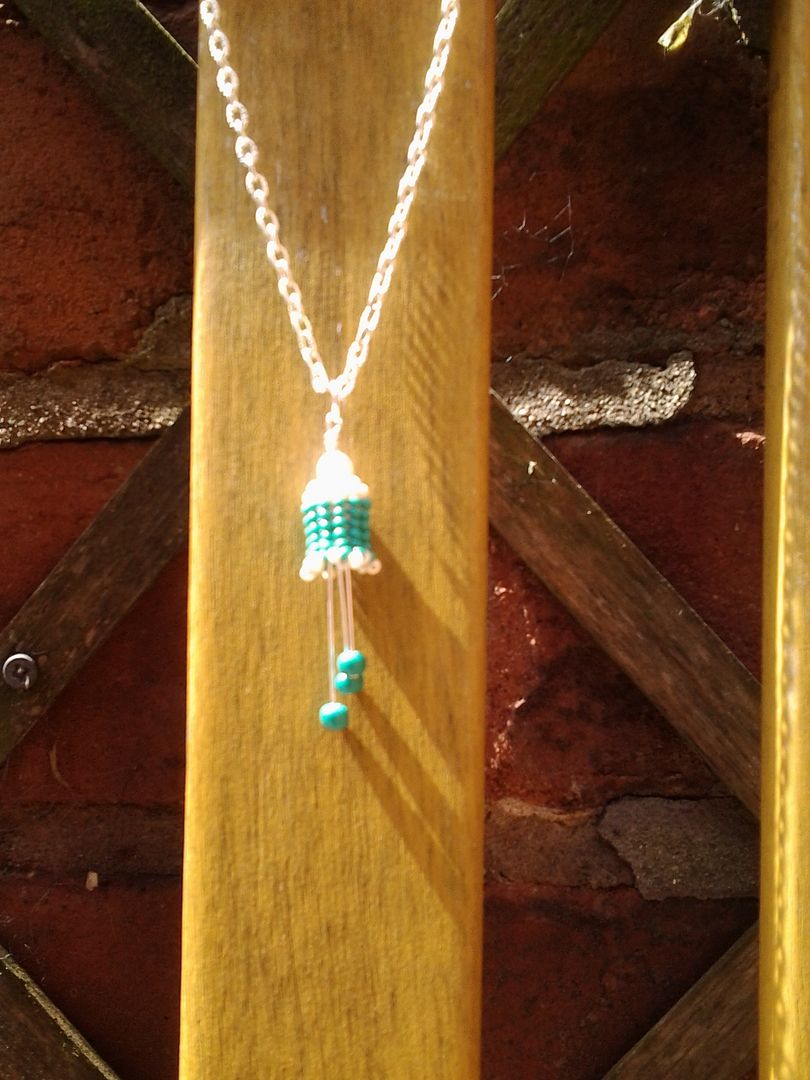 The original post is here, these Herringbone Bell flowers were made around October 2015. A single green one.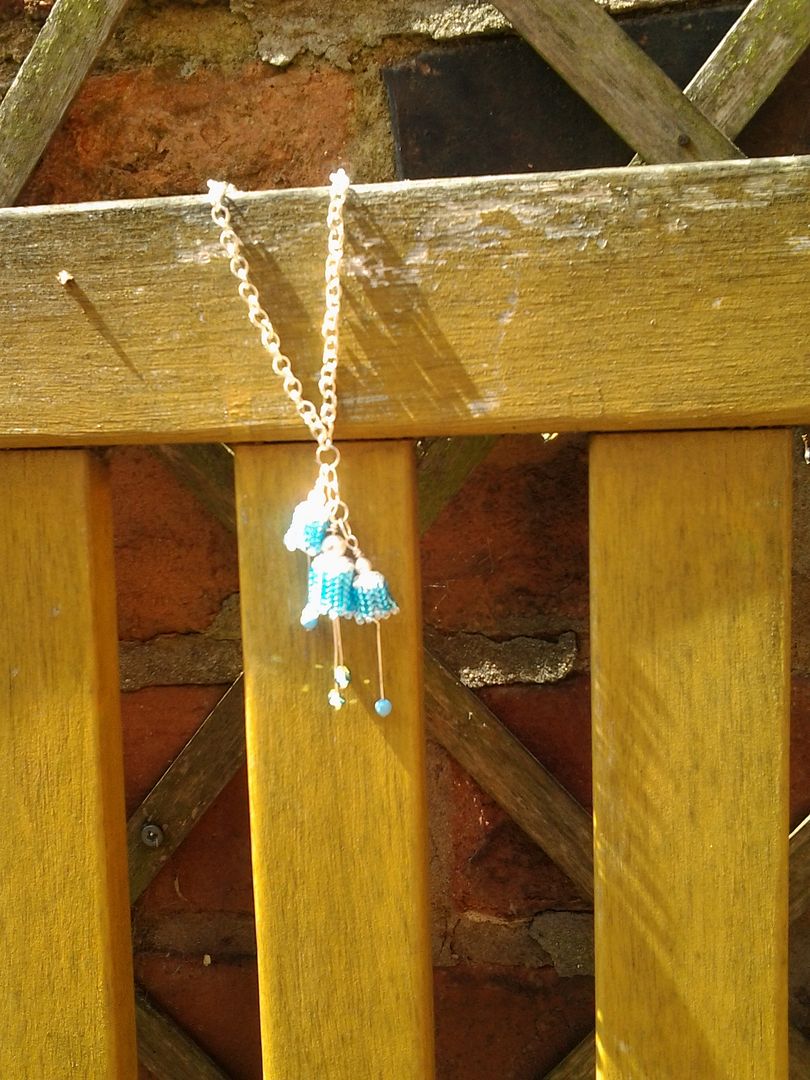 A triple blue one, and there is also a single red one but I had to make a different kind of hanging for that and it's not quite finished... I hope it doesn't end up back in the WiP pile for another 6 months!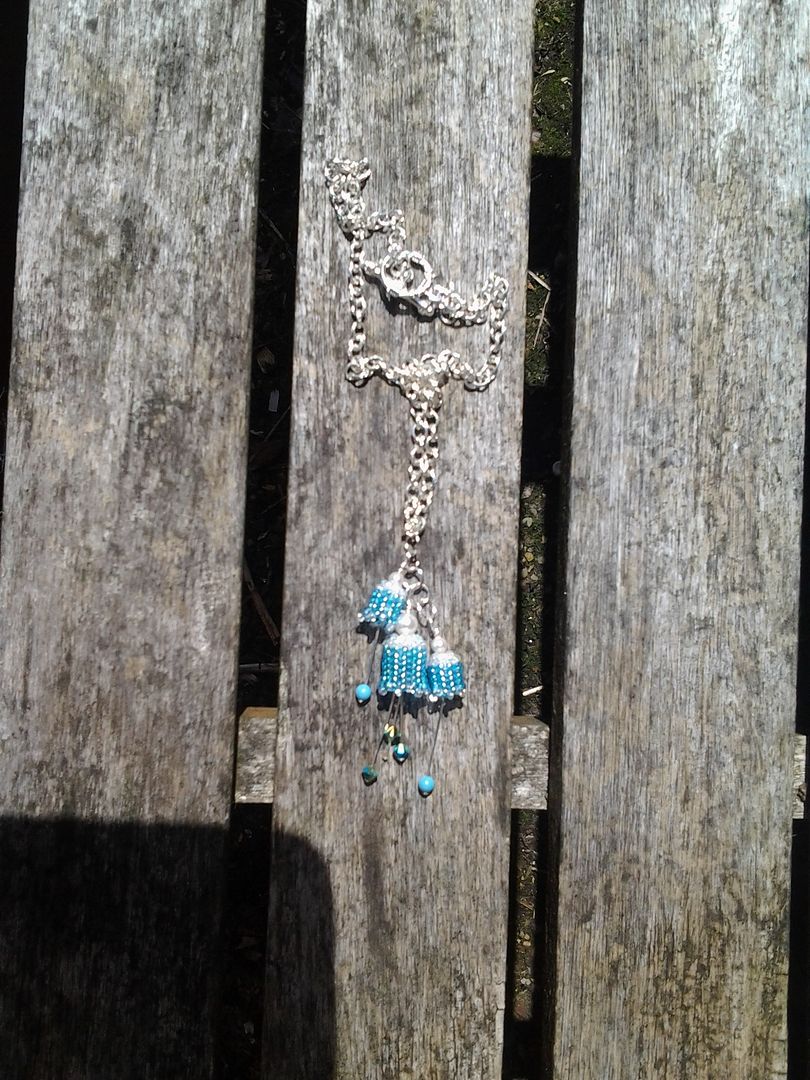 Good going, I just need to keep up the momentum!