It's time for the three-weekly SAL update. I'm embroidering the Mellerstain Parrots by the Crewelwork Company. Here is where I was...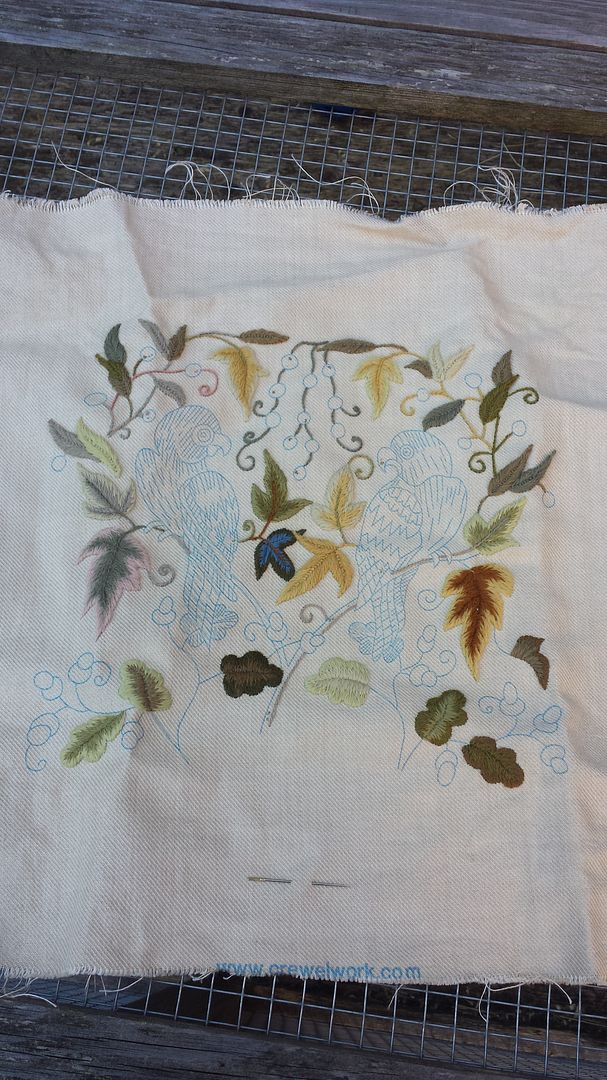 And here is where I am now. It's a bit of a spot-the-difference competition!!
I completed a small branch and added the centre to a leaf which had been left without. I also stitched an acorn and half an acorn. The seed bit of the acorn was done in padded satin stitch which was fine, the cup was done in french knots and I'm not convinced. It said to do them with 1 strand, but it would have taken about 12 years, they were so tiny, so I did them with two.
I think I'll finish the second one and do the swirls, then see what I think.
I'm sewing along as part of a SAL, you can go and see what the other participants have been up to here:



Avis

,

Claire

,

Gun

,

Carole

,

LucyAnn

,

Kate

,

Jess

,

Sue

,

Constanze

,

Debbierose

,

Christina, Susan, Kathy, Margaret
Feel free to come and join us, just contact Avis.