As I mention, a lot, I've not been crafting much outside the classes I take with mum, but I have been doing something, I've been finishing a few things off.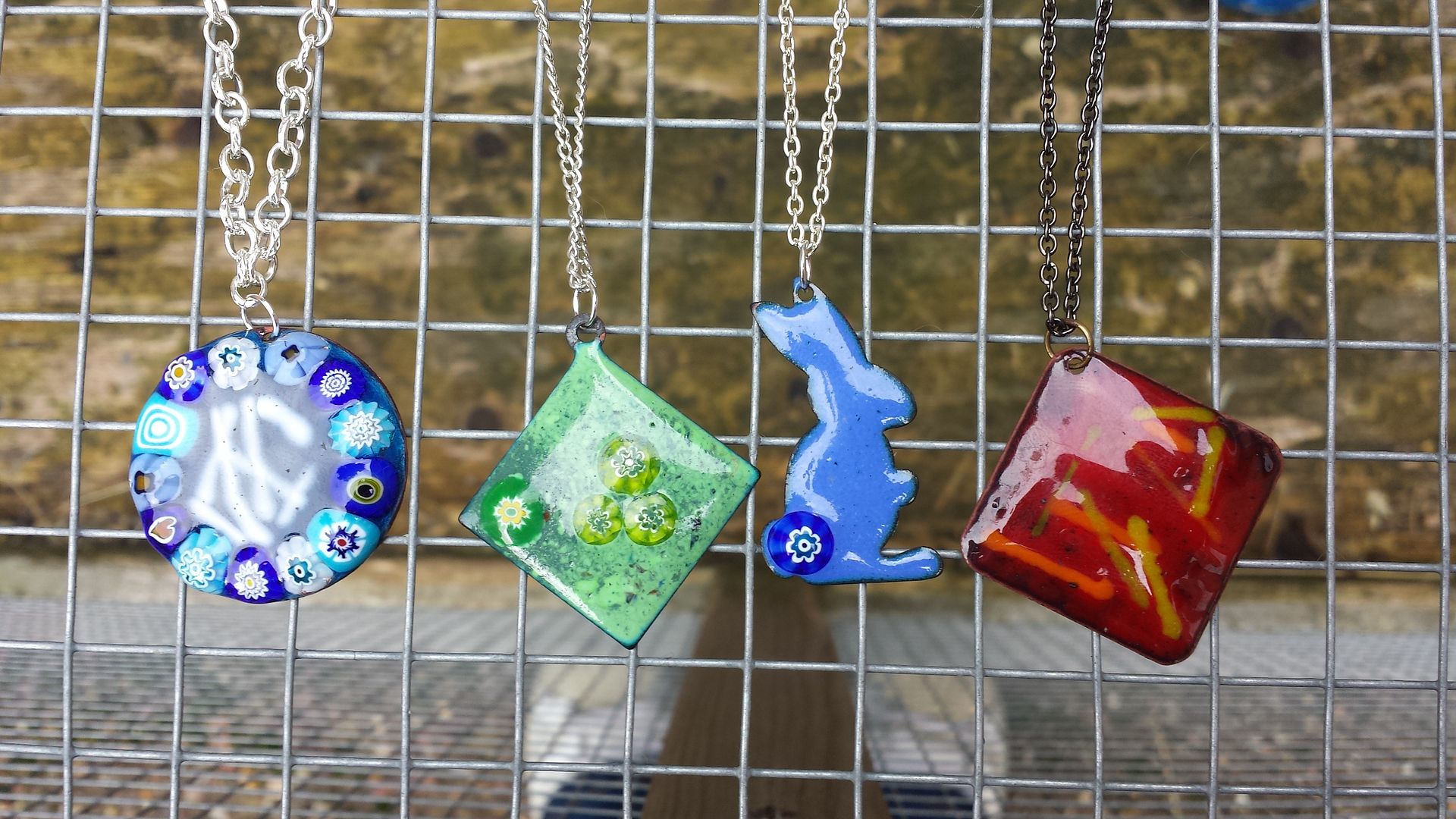 I made these enamelled copper pieces at the Manor House hotel, 2 years ago now. You can see the original post http://thecraftersapprentice.blogspot.co.uk/2014/10/manor-house-enamelling.html. They have been lying in my jewellery WIP box ever since. I'd open it, look at them, put them back and forget about them! This time I took them out so I wouldn't forget and they sat on the table for a couple of months instead!
I made each one a different pendent, using various pieces of chain I have. I often buy fancy chain at craft shows and this seemed a good use for it as it can overwhelm a beaded pendant. I've forgotten how to spell pendant again. I could have made kumihimo or beadwoven straps for them, but I quite like them simple.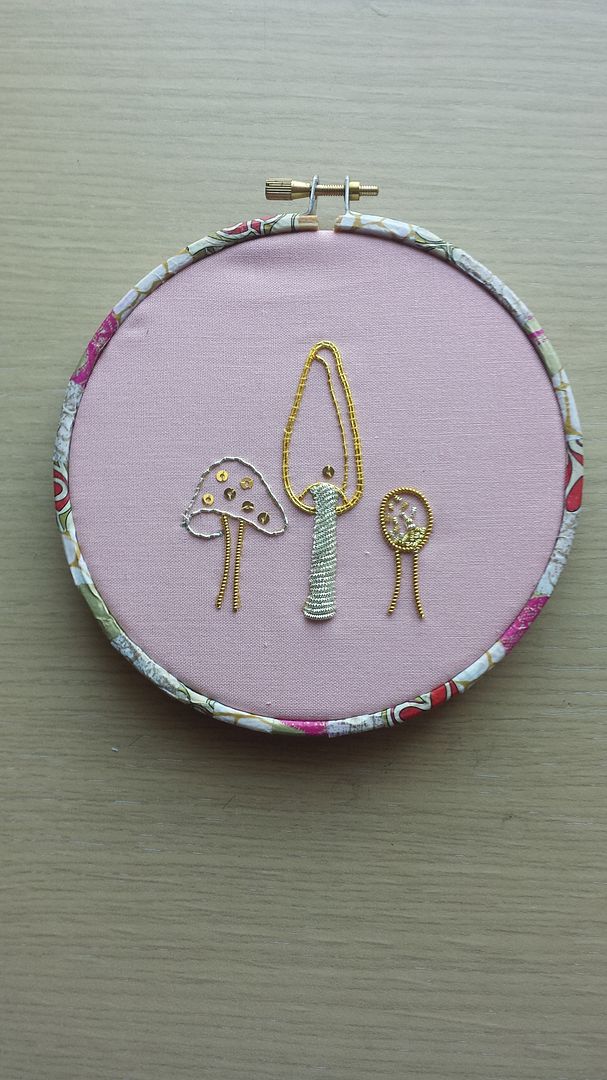 In my last finishing post, I showed you that I'd finished this goldwork piece. I had to order an embroidery hoop for it as I wanted a 4" hoop but only had 3" or 5" ones at home. Then it took me an age to decorate it as I wanted to paint it but couldn't find my paints anywhere. I still can't find them and, as I'm sitting here typing this, I remember where I put them! Too late now. I decopatched it instead.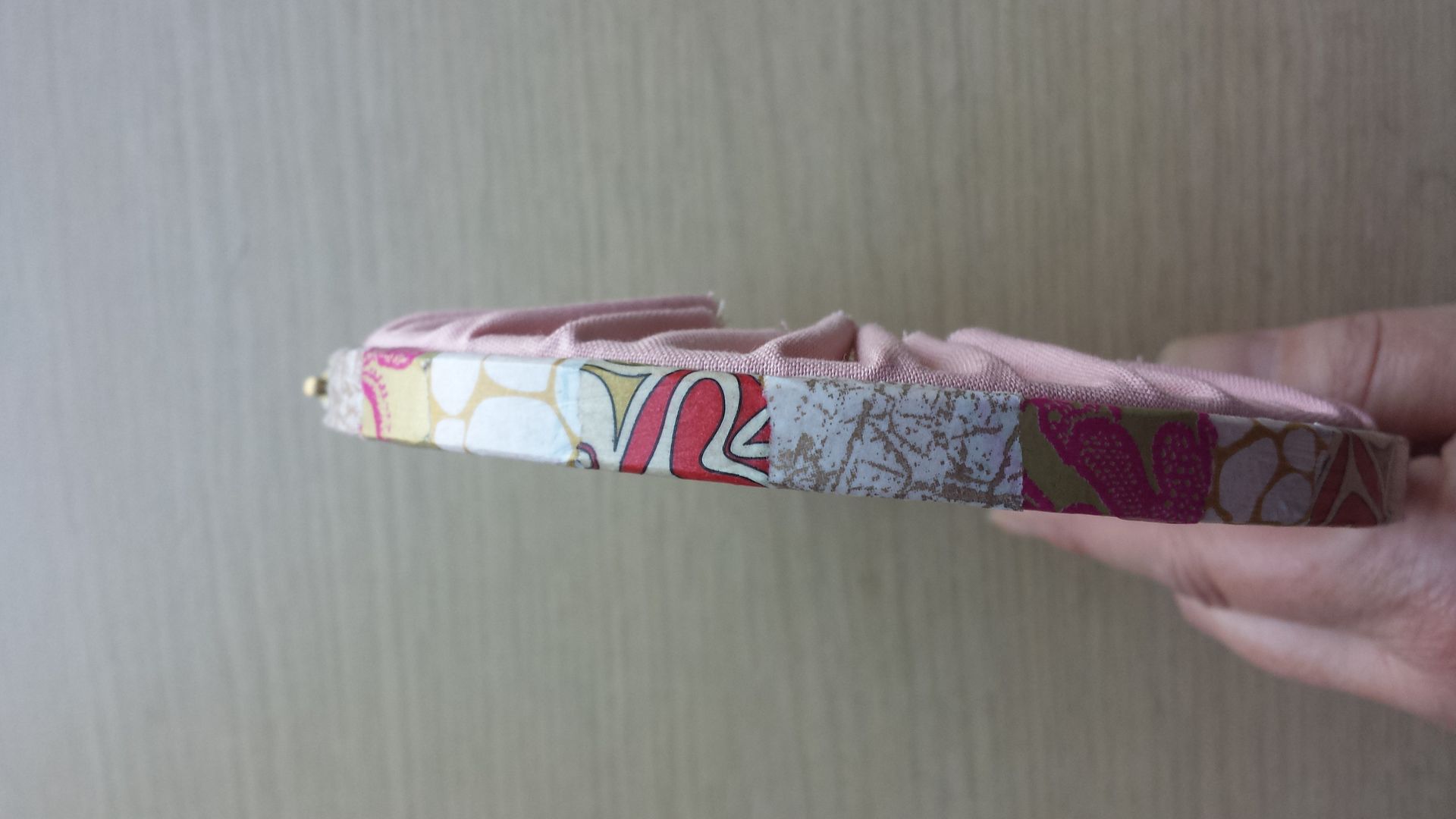 I chose red, gold and silver papers and stuck then down in the same order each time. I'm not sure if this will damage the embroidery, but then it's hardly a heirloom piece and I don't have any heirs anyway!
Finally, I finished these pieces. I made a really long red kumihimo cord, then cut it into two. I threaded a bell flower on the necklace piece and made the other piece into a double-wrap bracelet. I'd be nice with some charms on it so I may add to it at some stage. The necklace on the right was actually made by my friend Kerry, but the ribbon was too long. I'm short and very chesty and long necklaces looks stupid on me and are probably dangerous with the way they swing! I shortened it by a few inches and added new ribbon clasps.
Now I just need to buy some red clothes...