Just a quick one today. We went to a free Crafternoon at Debbie Bryan and made these origami butterflies.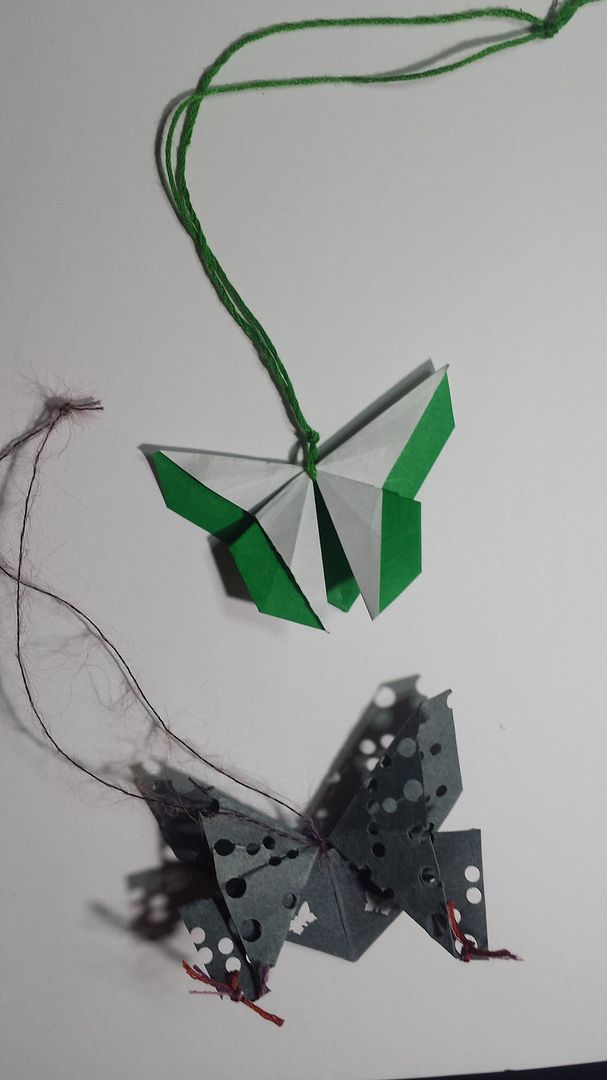 The bottom one is made from a punch card from an old lace machine. I live in Nottingham which was the centre of the lace industry back in the 1800s. It's nice to have a little piece of history.
I'm not going to wish you merry Christmas today as I'll be back tomorrow!