This was something I was making in Silversmithing class last year. I was going to post about it when I finished it, but I never actually finished it and don't know when/if I'll come back to is, so I'm posting it now for posterity.
These were to be domed pendents. They are hollow forms. They were made by annealing sheets of 1mm copper and cutting discs out with a disc cutter. I then put them into a doming forming and hammered them to create the curve. A tiny slot is filed out on one of them for each pair, on either side. This is to make it easier to drill them later.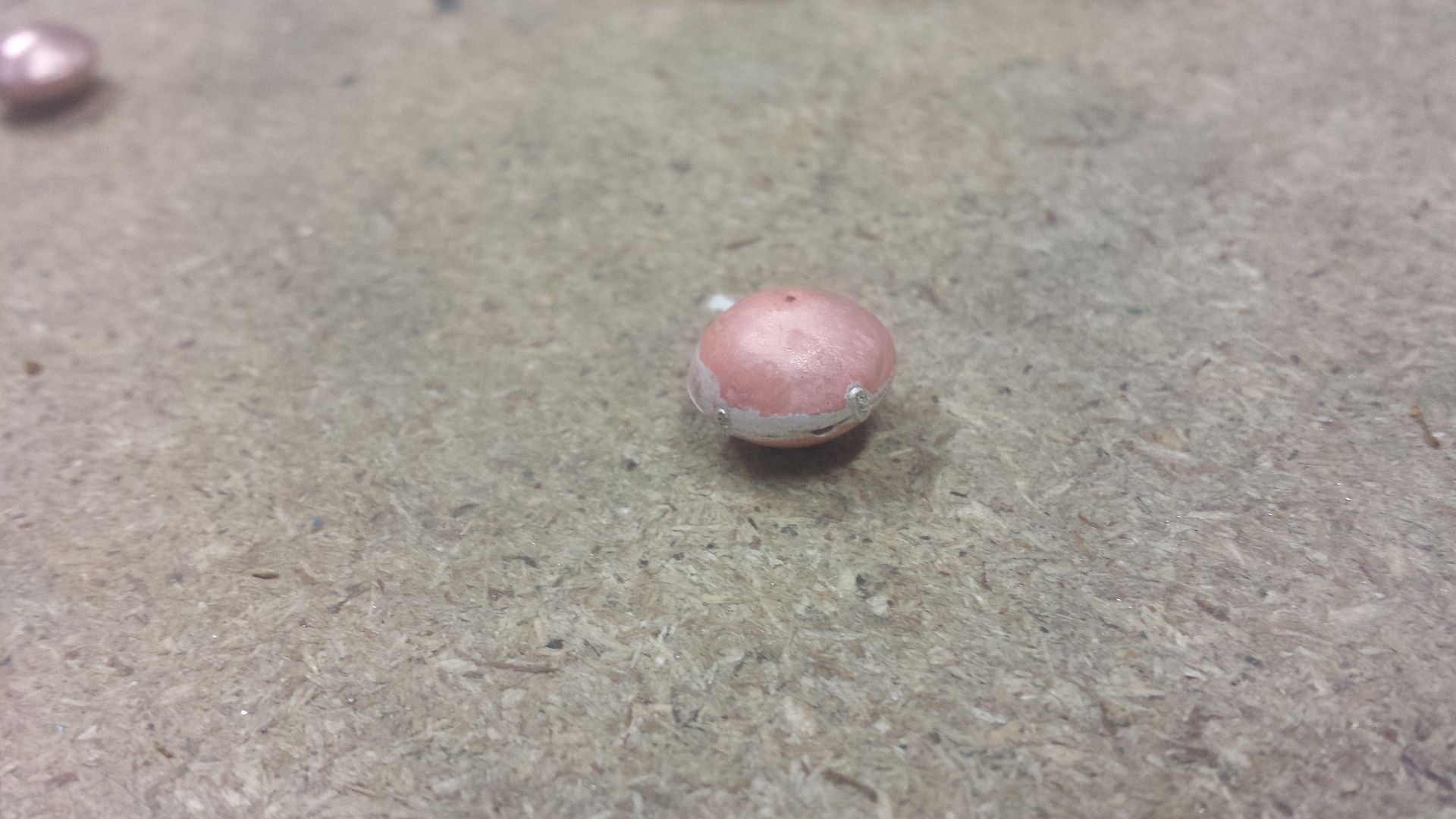 One is placed on top of another, with solder in between. This is the difficulty. Balancing 5 pieces of tiny solder, then lowering the lid on without any of the solder moving... It frustrated me so much I almost cried! I have some silver circles cut out ready to make domed pendents, but they will have to wait until my skills improve!