I know my silversmithing posts aren't very popular, but I do want to keep this blog as a journal for me too, so I'm going to post about it anyway! Also, I love this piece, I'm so proud of it.
I posted about my copper triangle at the end of last year. I then went on to make one out of silver and I'm in love with it!
This is a hollow form. It's made with 0.8mm sheet silver, cut and soldered together and then filed to remove the joins. The top piece has been textured by rolling it through a mill with a piece of fabric.
After finishing, I drilled a hole across one of the points to string it.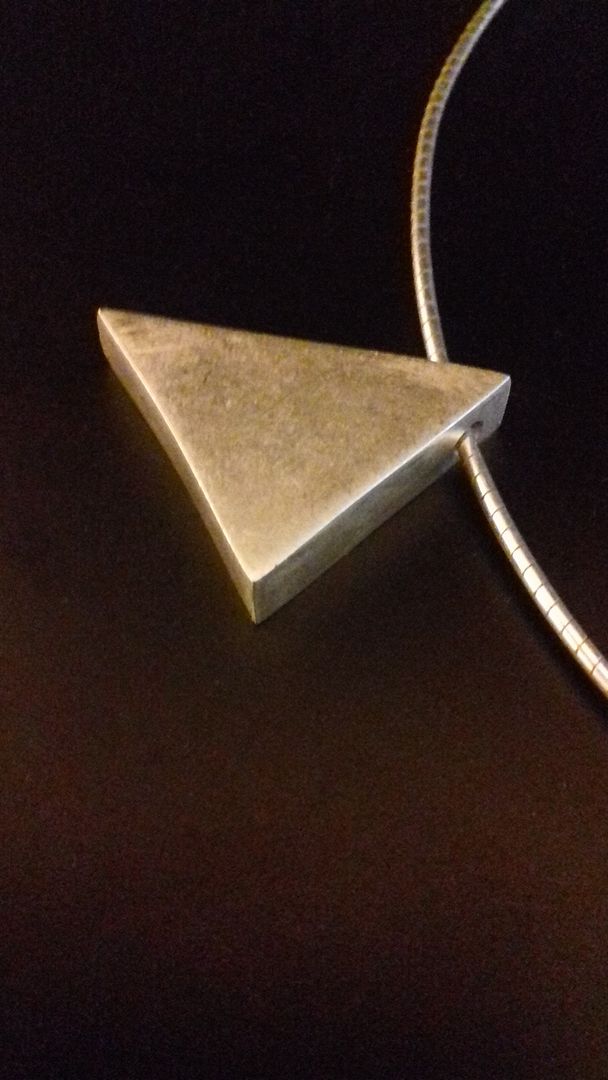 The back was polished to perfection, but I've worn it a lot and it's become marked already!
I strung it on a pre-bought sterling-silver chain. I think it works perfectly with the design. Now I just need to string the copper version...