When a friend of mine sent me an invitation to a Facebook event called "Christmas Crafts", there was no way I was going to miss it, despite not knowing what it was! It turned out to be a small group of us, making crafts ready for Christmas. Or, in my case, just for whenever.
The first meeting saw us making rag wreaths from strips of fabric.
We started with one of these wreath bases. One of the other ladies bought a pack of 10 for us, so I don't have a link for you, but they're about 50p so I'm sure you can find some on e-bay if you're interested.
I took along a box of old clothes, including denim and blue shirts and tops.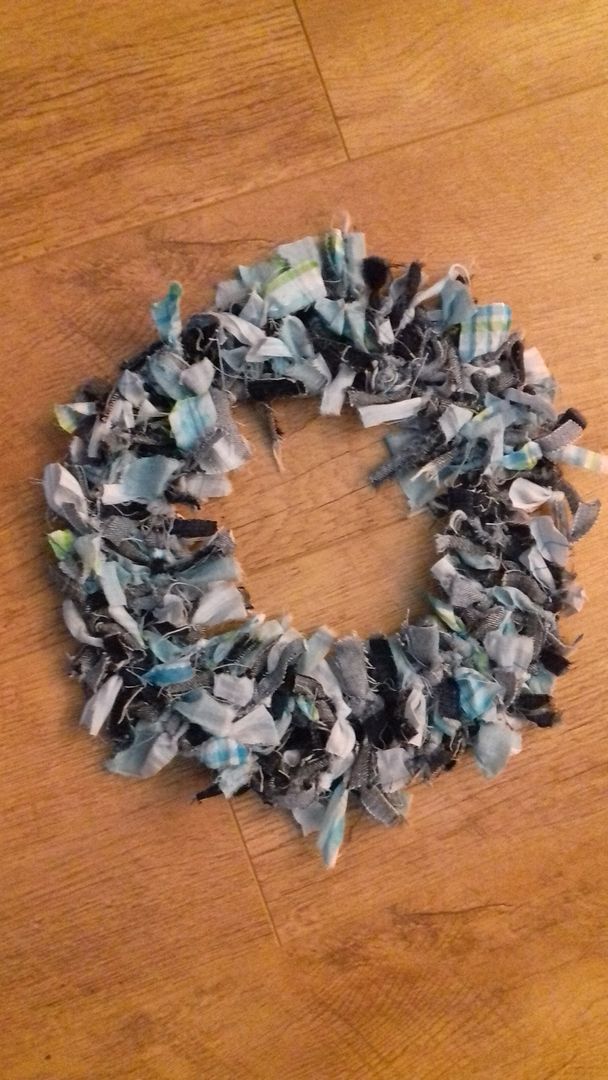 For the most part I ripped them into strips and tied them on. I had to get the scissors involved for some pieces of very fray-ey denim, but it hurt my hand quite a lot!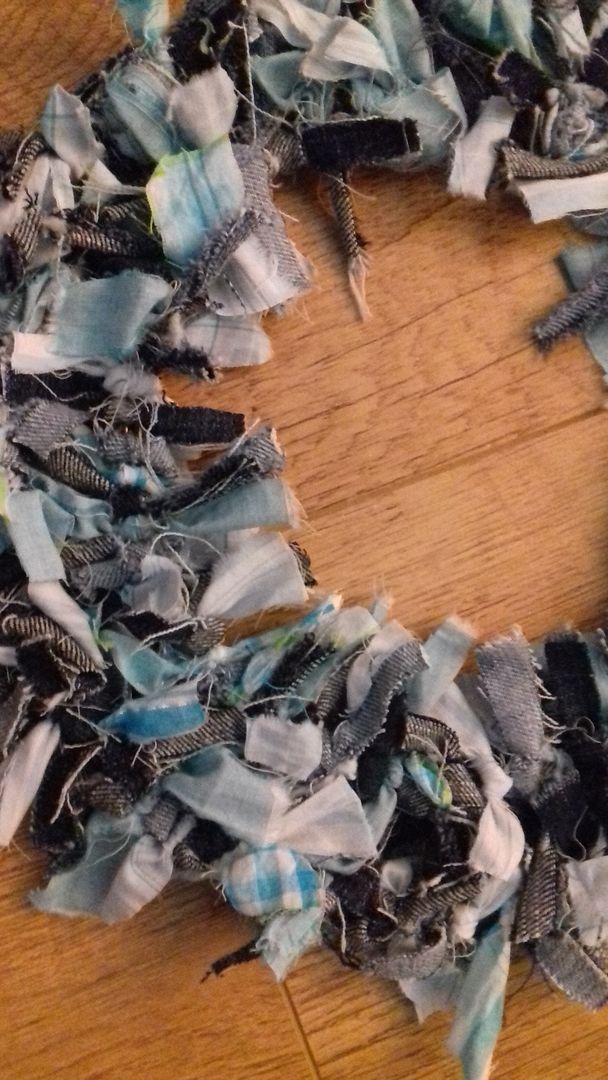 I got quite a lot done between eating and nattering, so just had to finish it off before the next Christmas Craft session a month later. Yes, I did it the night before. I added more denim and old shirts, and some strips of lace. Really love the look of the lace. It is hanging up in my dining room, forget putting things away for Christmas!