Another 3 weeks, a very busy 3 weeks, another paltry progress on my SAL project!
Here's where I was: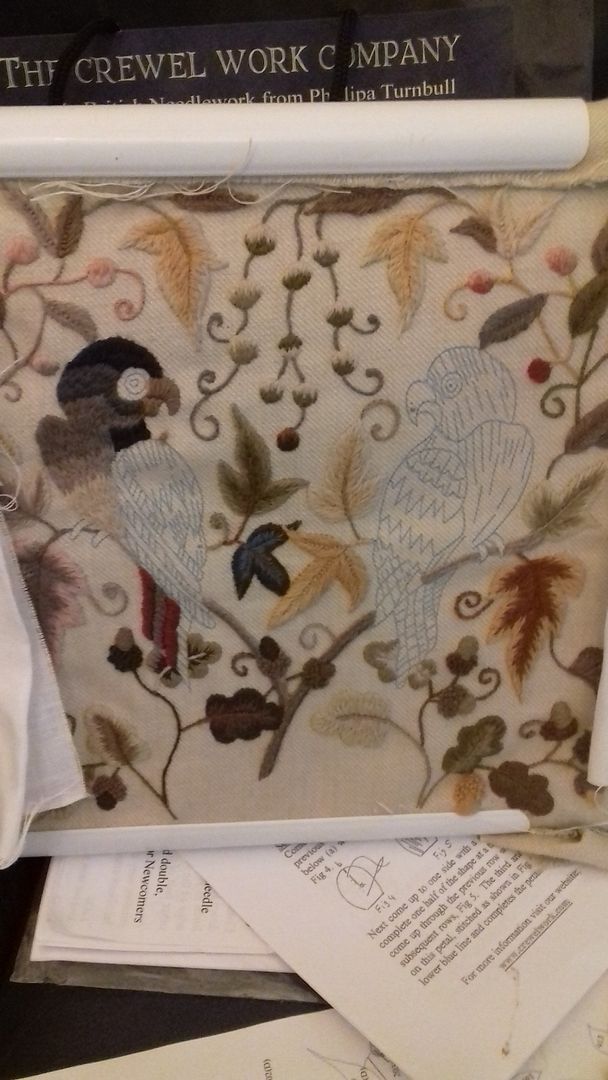 Ready for a game of spot the difference?
How about a close up?
I finished the fourth and final tail feather and started on the wing... hmmm. not great progress there Wendy!
I'm stitching along as part of a SAL where we all work on our WIPs, you can go and see what the other participants have been up to here:
Avis, Claire
,
Gun
,
Carole
,
LucyAnn
,
Kate
,
Jess
,
Sue
,
Constanze
,
Debbierose
,
Christina
,
Susan
,
Kathy
,
Margaret
,
Cindy
,
Helen
,
Steph
,
Linda
,
Catherine
,
Mary, Margaret,
Timothy
If you'd like to join in, please contact
Avis