The lovely Samantha runs an annual Bag Retreat (she's doing 2 a year now!) at a beautiful hotel in South Wales. The retreat ran from Friday afternoon to Sunday afternoon and was well worth the money. We got 3 patterns as part of the package, all meals were included (and they were huge!) plus cake of course and coffee on tap, and a series of mini workshops talking about specific areas of bag-making. If you are in the UK and like making bags, I'd definitely recommend it. I've already booked for next April's retreat!
Please excuse the blurry photos. Mr CA got the camera in the break up (it was his!) and my phone pictures come out really blurry. They look great on my phone so I'm not sure where I'm going wrong.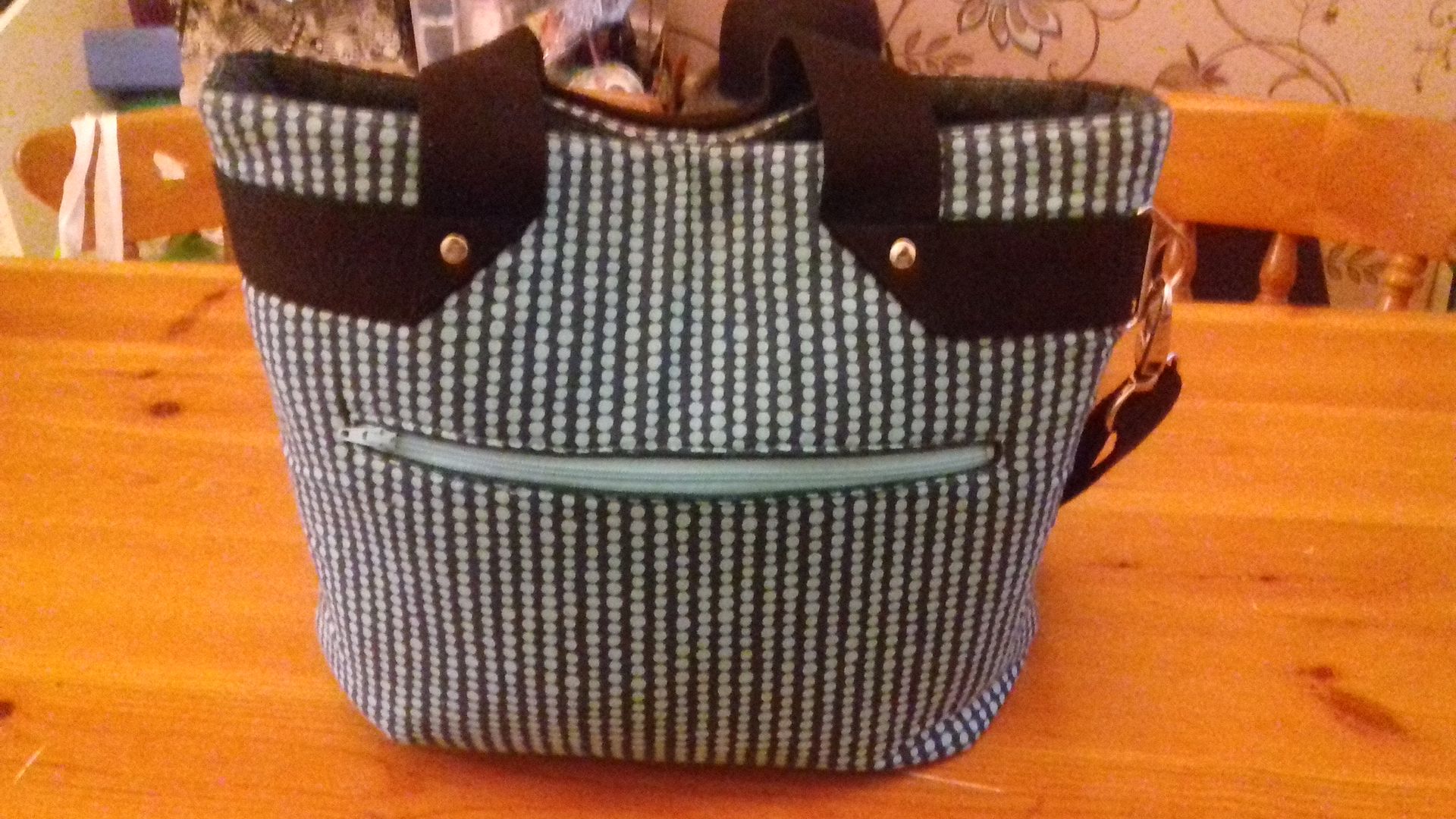 I was a bit lax on the old preparation front, but I prepared 2 of the bag retreat patterns. The bag you are seeing here is the Fiesta Tote. It's an easy sew, but it took me most of the weekend. NOTHING to do with me drinking too much vodka, eating too much cake and gossiping at all. Nor anything to do with the trip to Pendryn Distillery I took on the Sunday with a lady called Tricia and Janelle from Emmaline Bags. No, of course I didn't come back tipsy!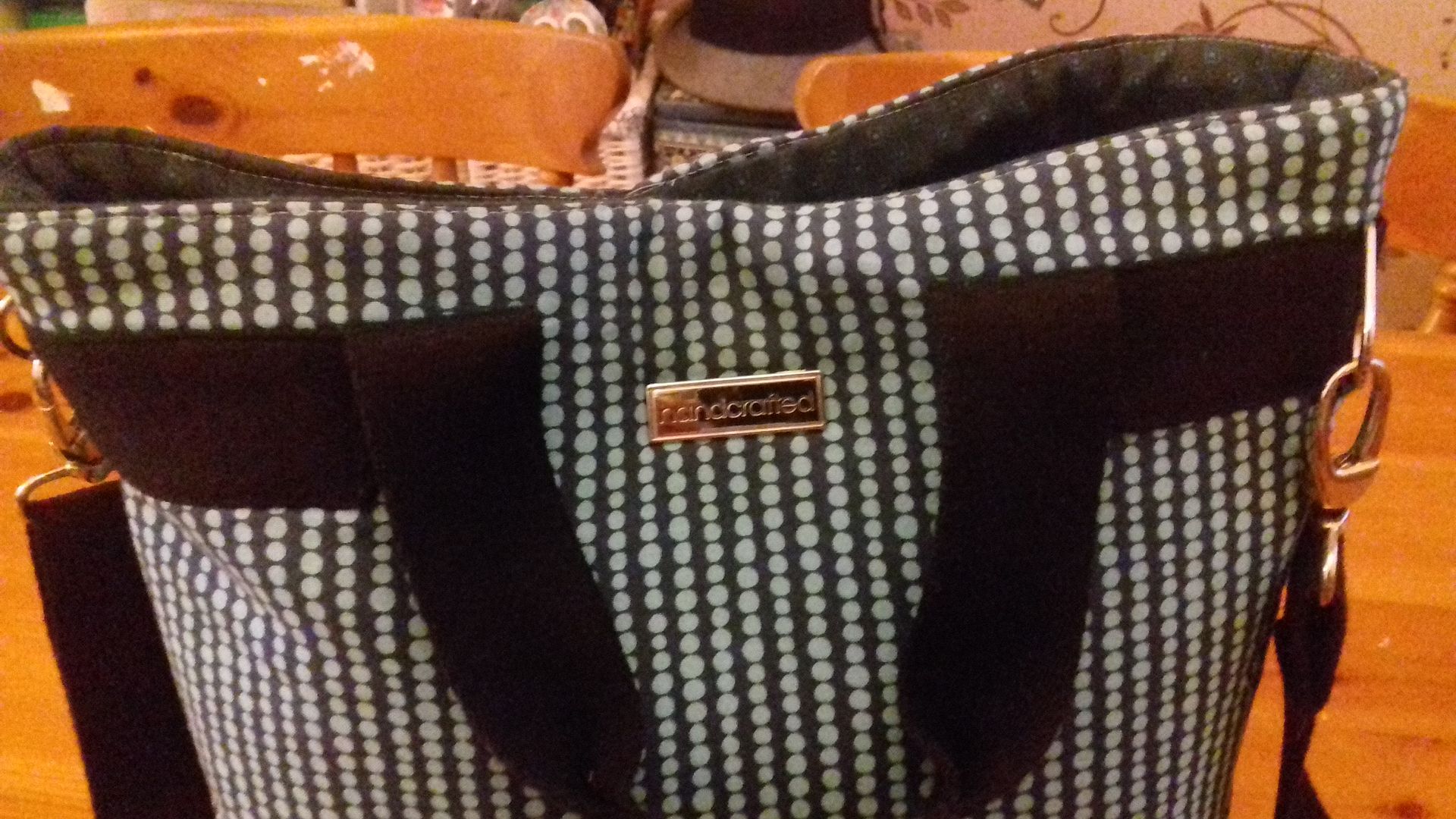 I bought the bag bling (the Handmade plaque) at the pop-up shop run by Sew Hot who, very dangerously, let us all run up a tab all weekend and settle up on the last day! Very tempting...
I absolutely love how this bag came out. I bought the outer fabric and the lining at the Hobbycrafts show in February at the NEC with this bag in mind, but I have no idea what either of them are, sorry! It's been my main bag since I made it and it's holding up really well. I even closed the turning gap!!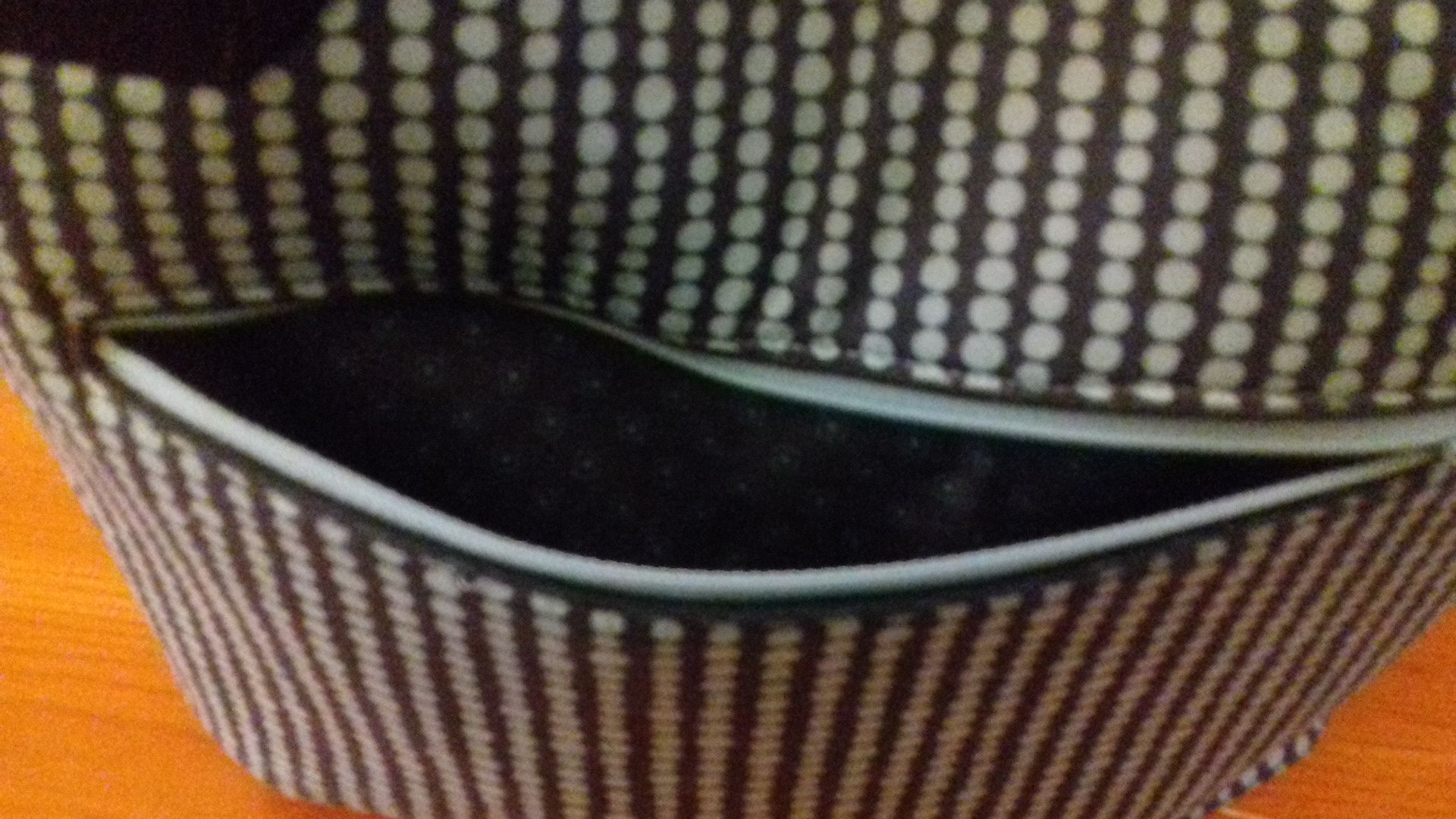 I think my one criticism would be that I needed one more zip pocket inside, but then I could have added one, I know how to do it!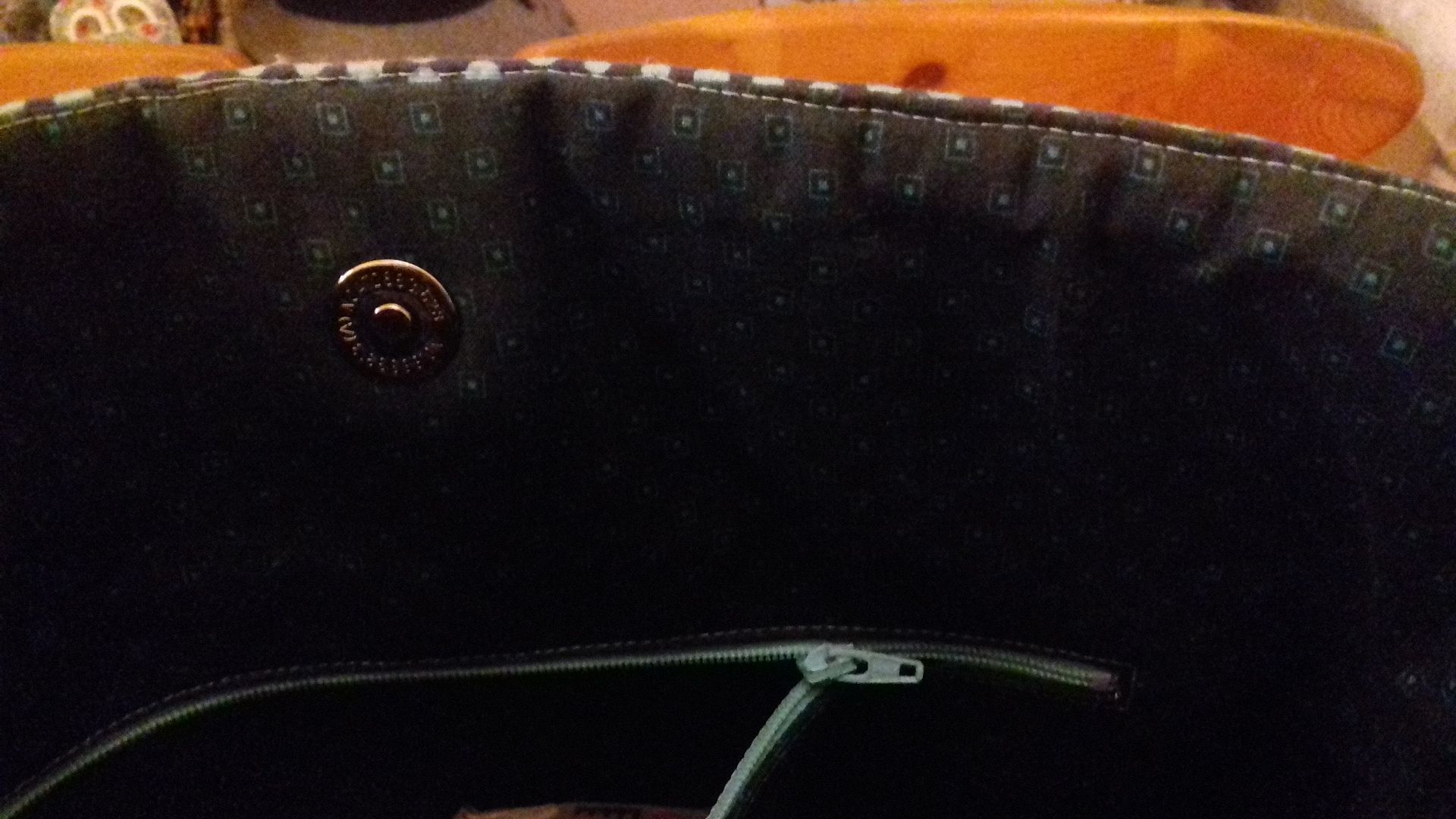 I had also prepared the Toiletry Tote, another bag retreat pattern, and I took along the materials for the Starlet Clutch from the Bag of the Month club, but I hadn't had time to prepare it and I didn't get to it at all.
I did start the toiletry tote, but didn't finish it and ran into a few snags (see above re: vodka) so I still have to finish it off. And I will!
I stayed over at the hotel on the Sunday night, then travelled down to Devon the following day with my family to scatter the rest of mum's ashes. We had a lovely time but it was tinged with sadness of course. In all I was away for over a week, then there was a bank holiday weekend which goes to explain why I a) haven't been visiting your blogs b) haven't been responding to emails c) haven't been posting and d) haven't made anything to post about!
I'll come back with a post about the toiletry tote when I finally dig it out and maybe even finish it!