I've written about the SpeedCraft events at Debbie Bryan's before, me and mum would go twice a year. This year the first even was in April. Me and mum had booked to go before we lost her. I was all set to go on my own when the lovely Jane from Loopy's Place said she'd come with me! I was so chuffed to have a crafting partner on what would otherwise have been a very sad day.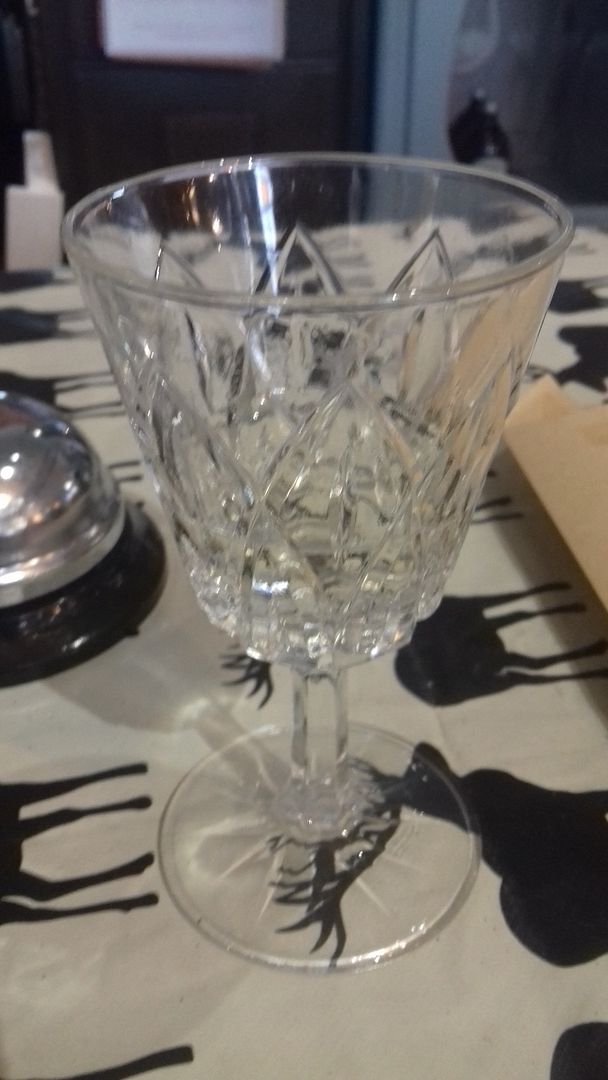 We started in style with Buck's Fizz. As I'm allergic to oranges, I just got a glass of Prosecco! It went down very well... especially as a coffee and cake were quick to follow!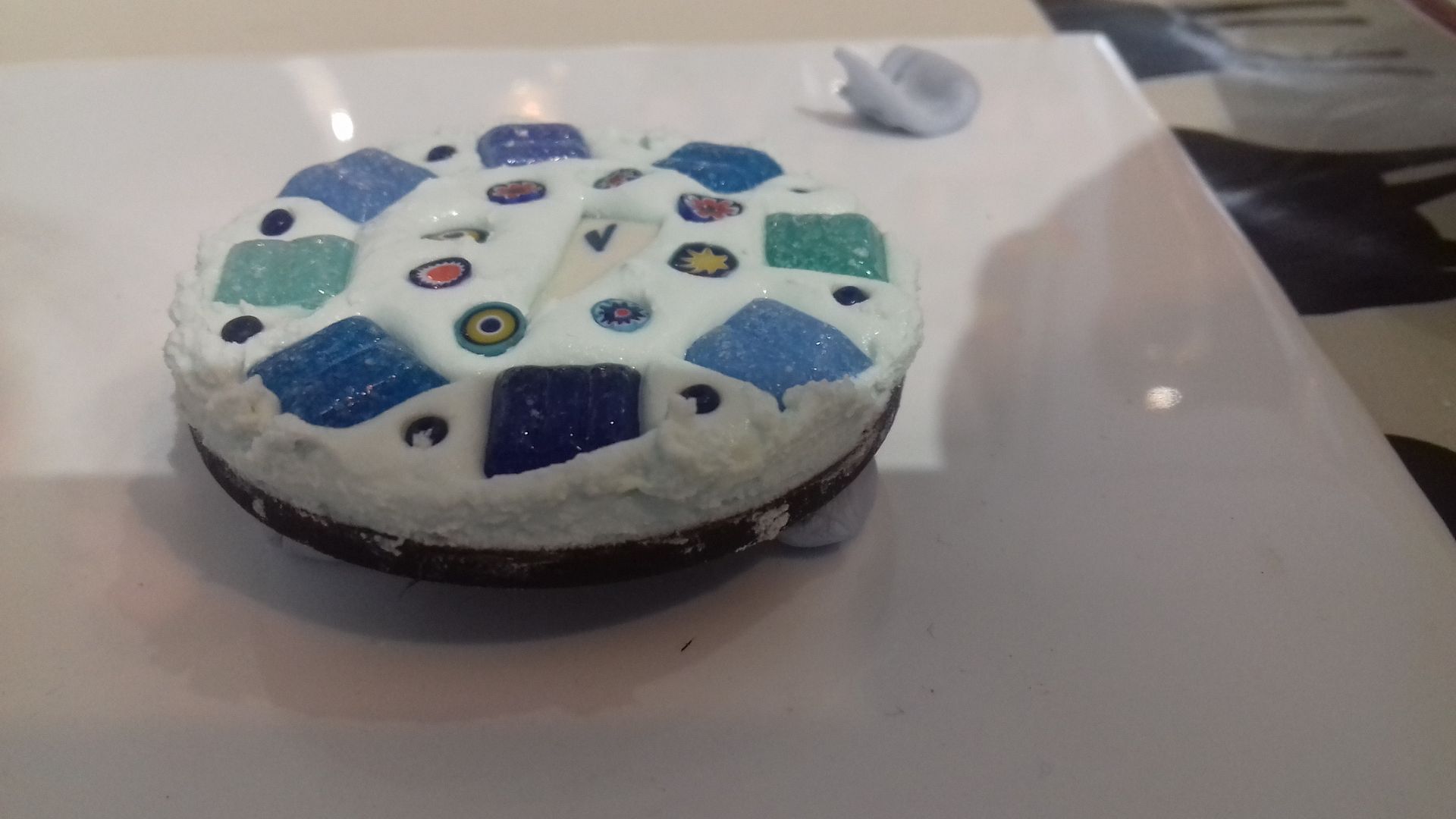 The first activity was a mini mosaic brooch. We didn't do any cutting, we had a selection of pre-cut tiles, broken china, beads and buttons to use. We only had 45 minutes per activity so had to design pretty quickly before dying our grout.
The photo doesn't show it well, but my grout is a lovely minty green. Here's the piece all grouted and ready to be dried before sanding. Writing this, I realise I was suppose to sand it 48 hours later... ooops! Hopefully I'll still be able to do it.
Next was weaving which I first tried at the last SpeedCraft event. This time it was circular weaving on an embroidery hoop. We had a selection of yarns and fabrics to cut into strips to use.
I didn't get very far with mine, it still needs finishing off. I abandoned my usual blue colour scheme for a palette of purple and grey.
Next was lunch, followed by cake, followed by paper origami. This flower was not easy to make!! We all struggled to get the shape right.
The leaves are just glued on to the wire in this picture, the flower stem has been finger crocheted (a new skill for me!) and I just need to finish off finger crocheting the leave stems before sewing the leaves on more securely using a few big cross stitches.
I'll be back in another post to tell you about the rest of the day.