I am rapidly running out of things to show you - hence the lack of posting. I have this project on the go, and I finished a quilt yesterday which I'll show soon. Beyond that, I have 2 half finished bags and that's pretty much it! I honestly don't know where time goes these days. I have less house work to do as I don't make such a mess as the ex did, so why don't I have time to craft?
Anyway, here's what I've been up to in silversmithing class.
Soldering rings! That's an elicit shot - if my tutor had seen me take that I would have got a health and safety telling off! I soldered tons of them. Copper ones and silver ones. The plan was to make a simple link bracelet.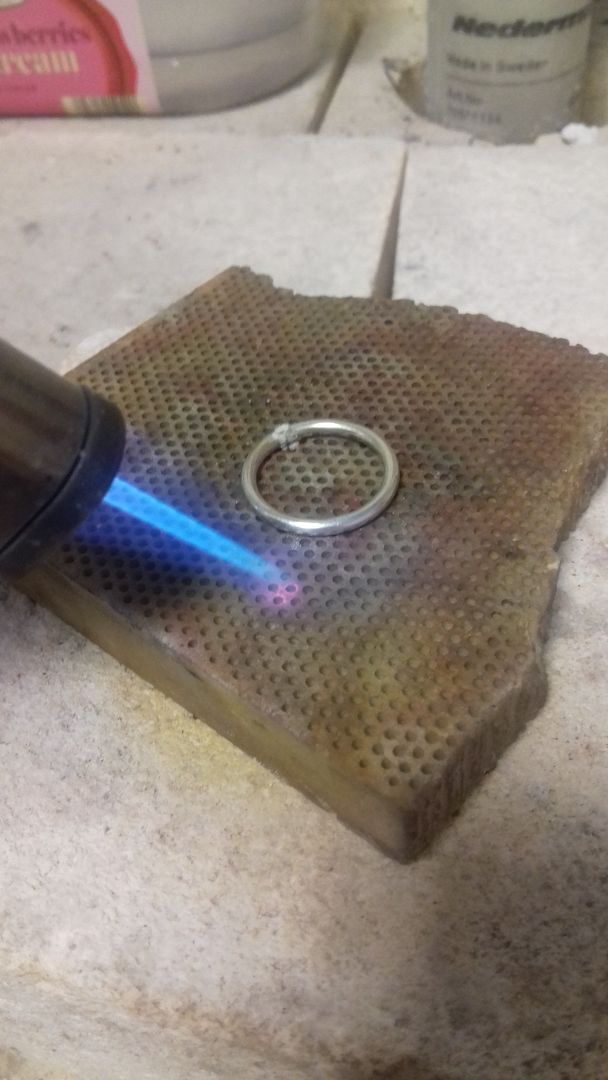 I seem to have caught the solder just beginning to melt on this photo!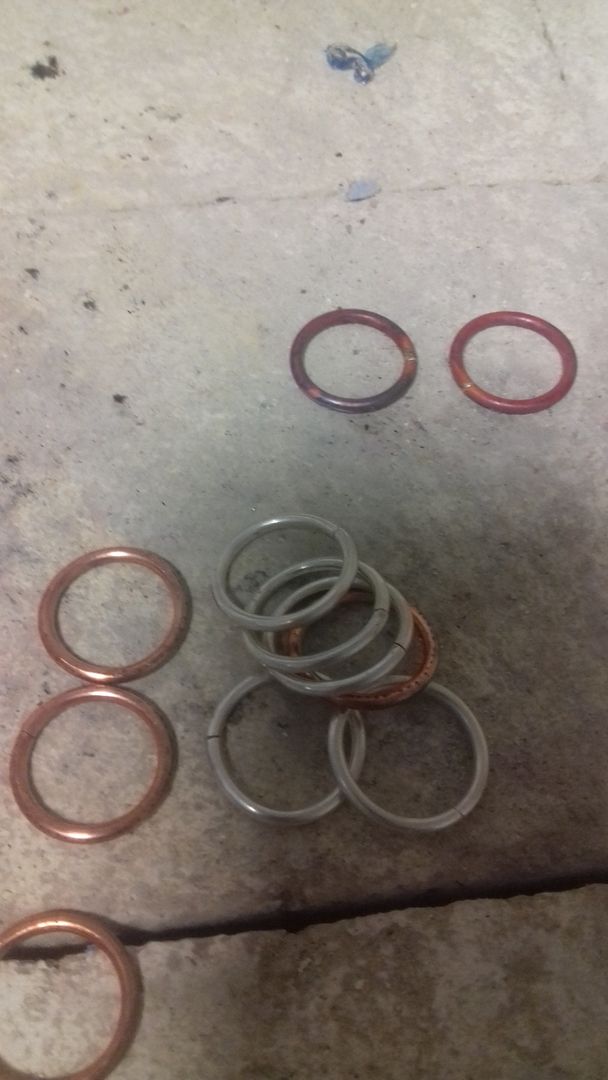 Here above is the pile of unsoldered rings and the two I'd done. You can seen how the metal changes colour with the heat.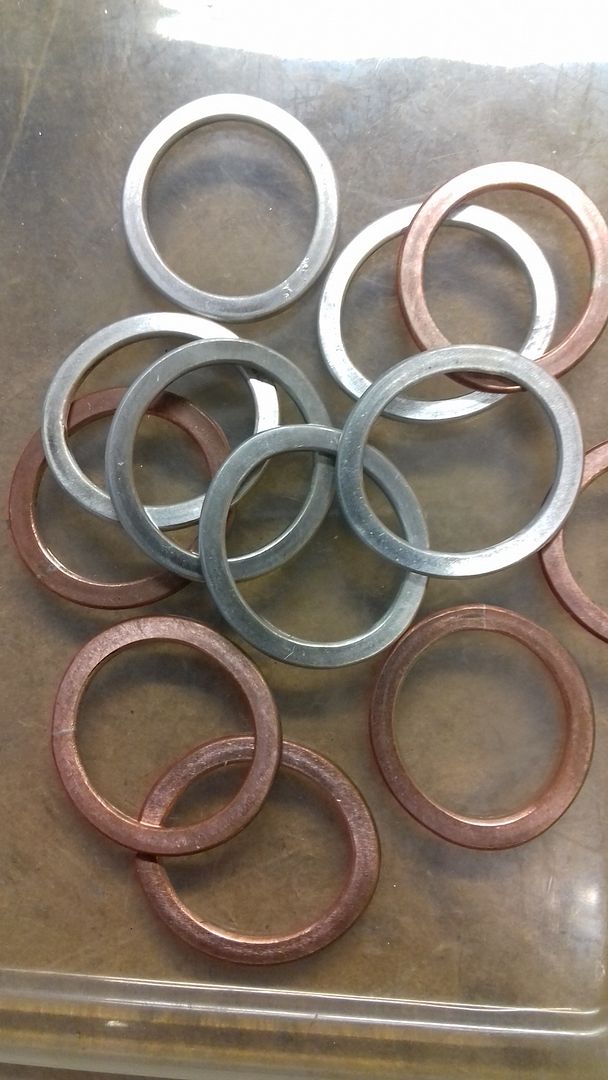 When they were all soldered I ran them through the rolling mill to make them nice and squashed. I think this is 2mm round wire I was using. I love the look of this little pile.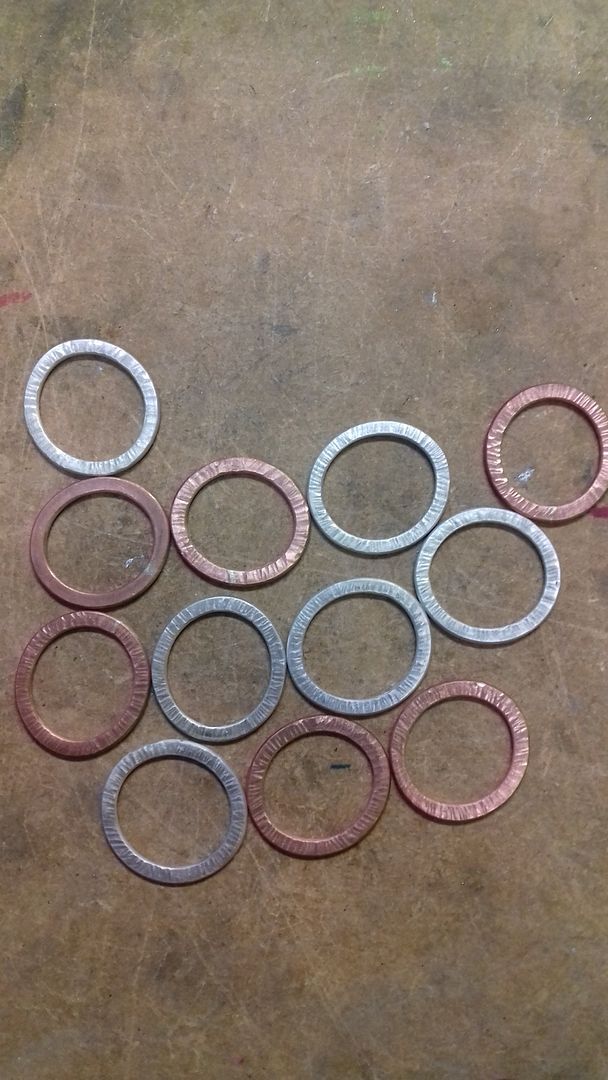 Next, I filed and sanded them, and then took the hammer to them to add some texture.
After making some smaller rings in silver, I dumped them on the table and my tutor remarked that they'd make a nice statement necklace rather than a bracelet. I spent quite some time messing around the with arrangement, couldn't come up with anything so used some of them to make a bracelet instead! It's almost finished so I'll show you soon. I do intend to make the necklace too, I just need to come up with a design.