This little kit is on my 17 kits in '17 list. It is, despite it now being July, the only thing that I have touched this year from the list!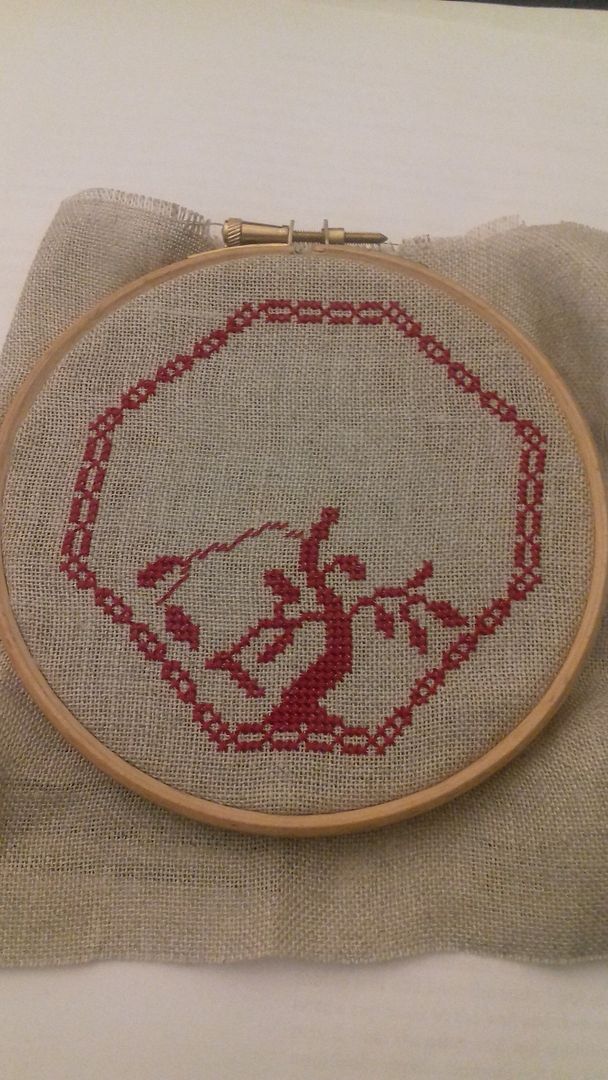 I had made a mistake on the border, about halfway through, so I had to do quite a lot of unpicking to sort it out! You can see the mistake in the photo above, the left hand side of the top line. I was going to leave it but it bugged me, so out it came!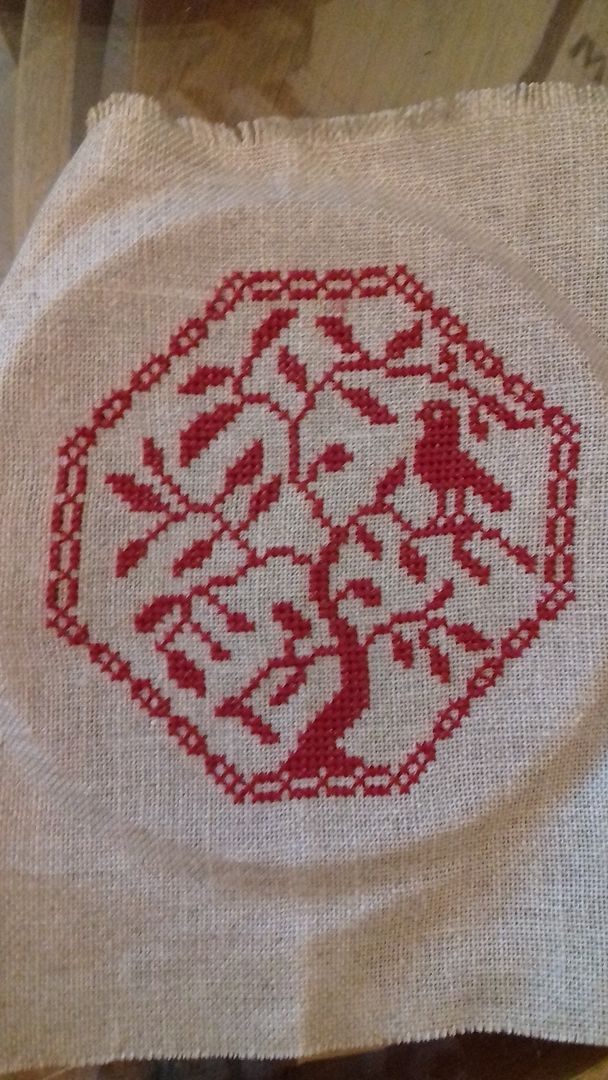 The stitching is now finished... now to make it up into a pincushion. I think I'll schedule that for 2021 at my current rate!!