Hello! I've dropped by to show you the shawl I have started crocheting. I took the photos last night and I'm now typing away on my work laptop... and I realise I have neither a link to the pattern nor the details of the yarn used! I will let you know on the next post about this shawl!
Whilst I was struggling with my broken shoulder, a friend lent me a shawl to put around my shoulders when I was cold as putting on a jumper was difficult. I loved that shawl. I did, reluctantly, give it back to her when I could take my arm out of my sling, and I immediately started crocheting one of my own.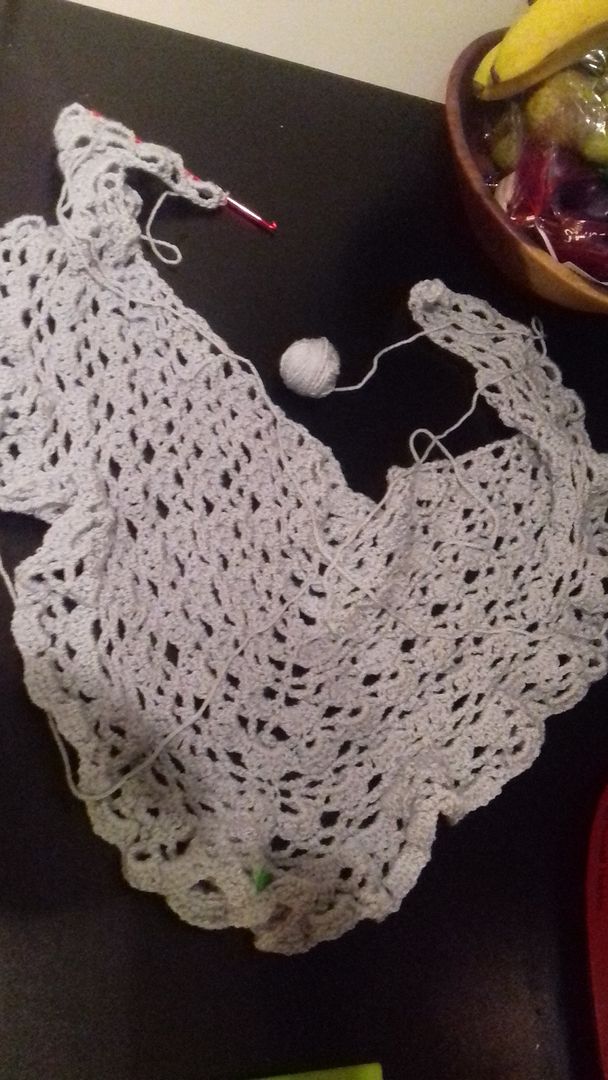 I did quite a bit before it stalled. I'm not sure why it's stalled... decorating probably! This is definitely going to need blocking when I've finished!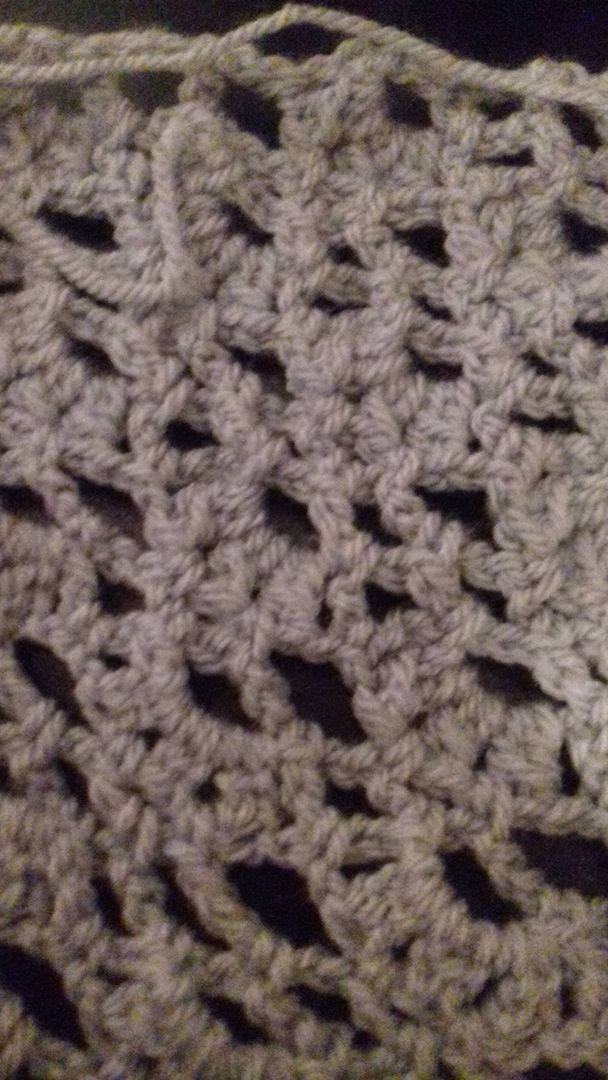 It's a really pretty 4-row repeat which is quite easy to learn. The pattern starts at the top and so each row gets progressively longer. I'm going to take this in the car with me tomorrow as I'm heading down to see my brother and nephew with my dad (he's driving, not me!). It is the first anniversary of losing my wonderful mum, I still can't quite believe it.