I am now at that age where my friends are turning 40. Yes, I'm 40, good guess! It was my oldest friend's 40th last weekend, 2 weeks before the event I suddenly realised I needed to buy her a present. She's not an easy person to buy for... I decided something handmade would be more suitable.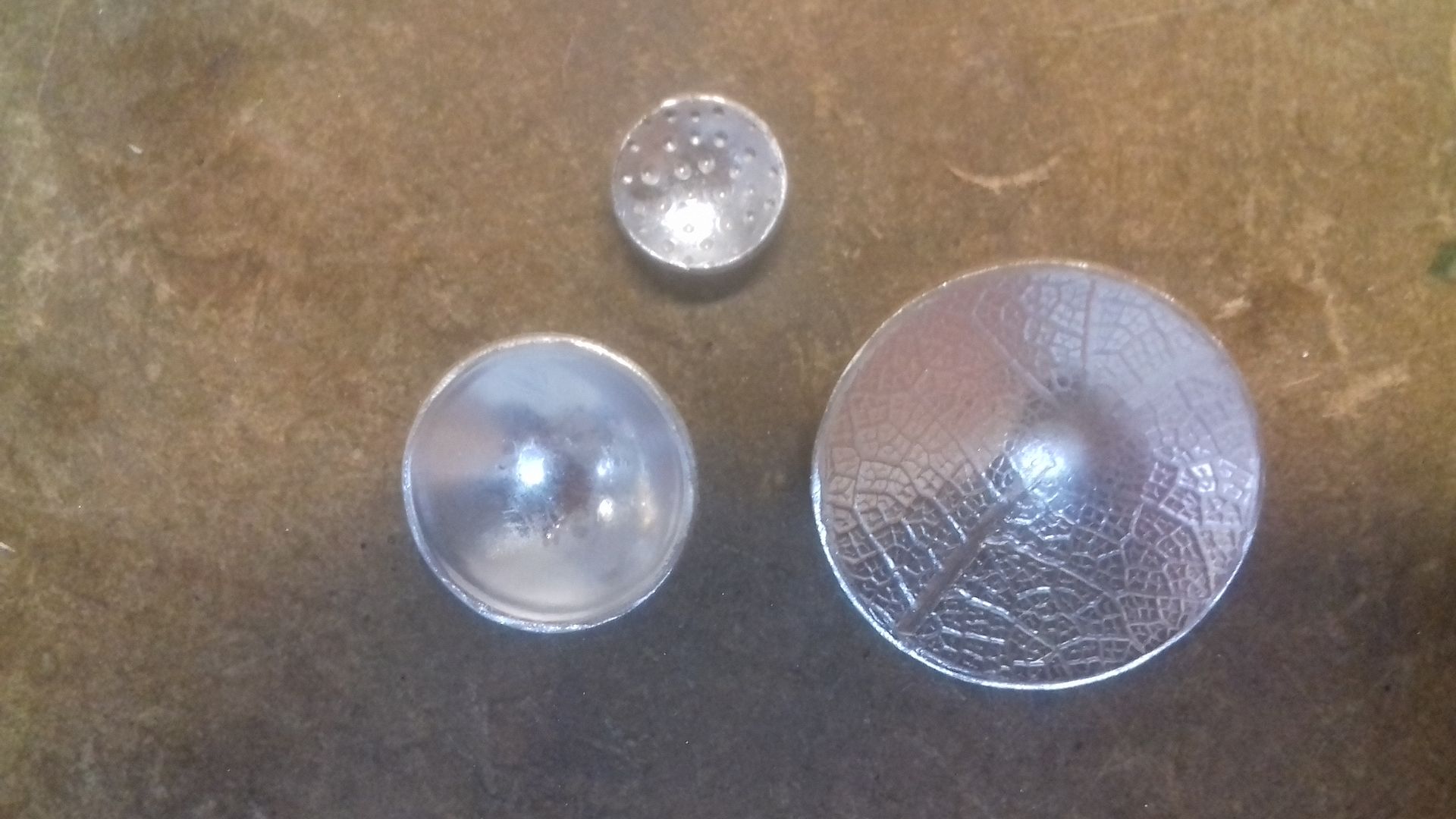 I'd been thinking about an idea of making a pendent using 3 different size circles. I cut them out of 1mm thick sterling silver sheet using a circle punch. The mid-sized circle was left blank. The larger and smaller circles were texturised before punching them out.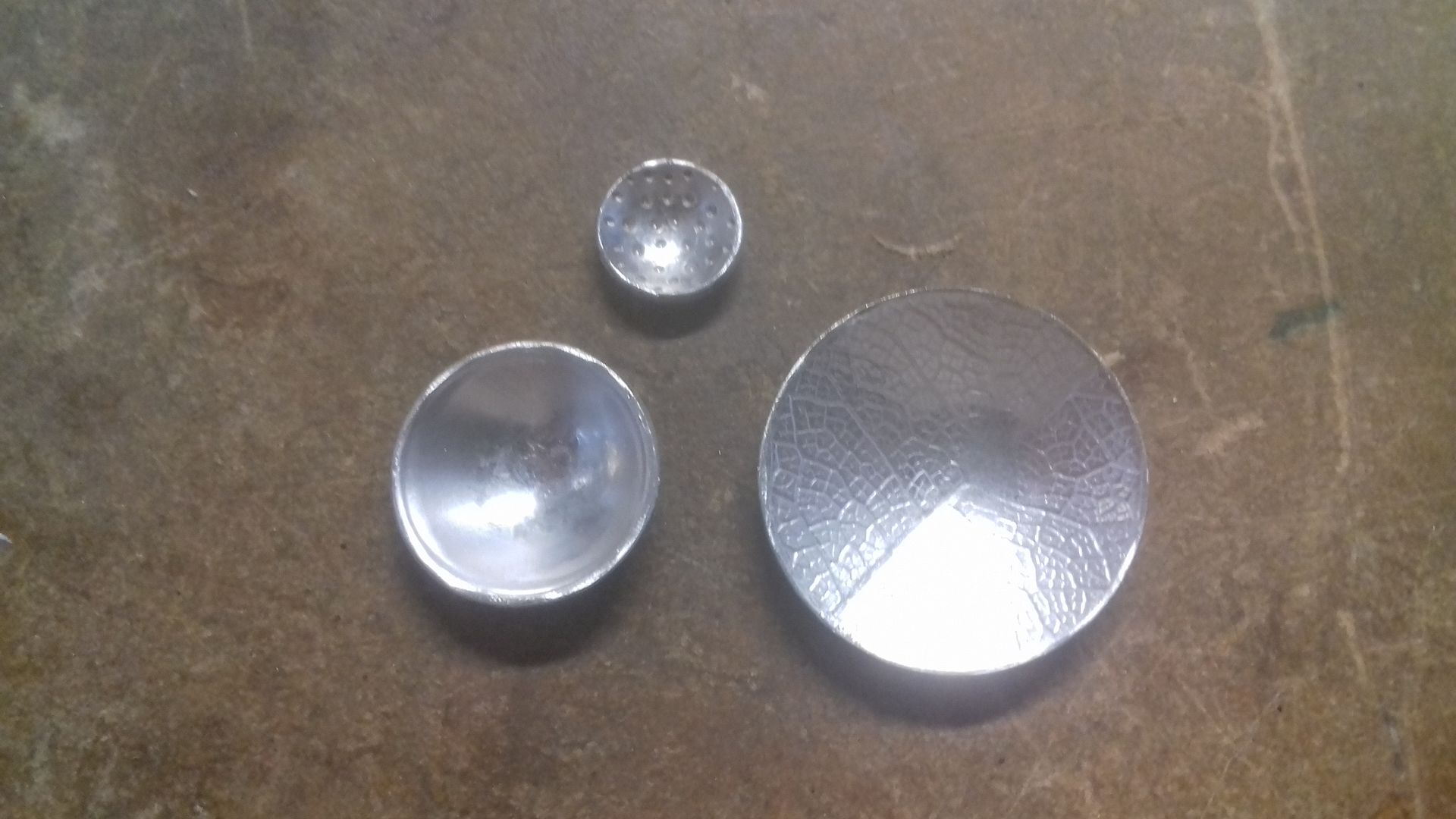 The smallest circle is patterned using a centre punch and hammer to make tiny indentations. The largest circle was rolled through the rolling mill with a skeleton leaf. I adore this pattern and have it in mind for some future makes. As the pieces had burrs after punching, I had to file and sand to clean them up. The smallest circle got a stick soldered to the reverse and the larger two had holes punched through.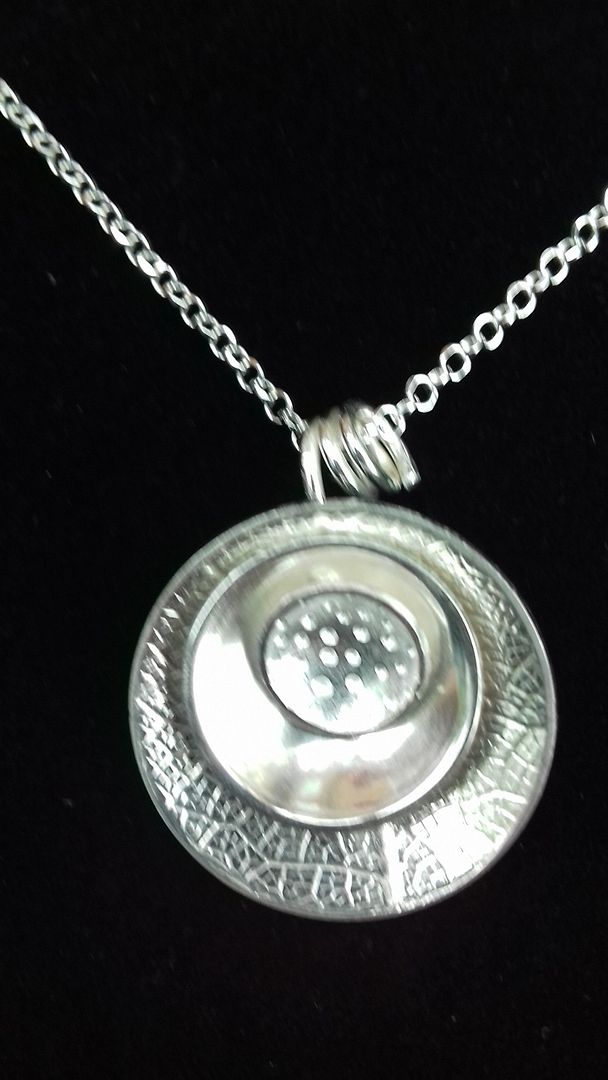 This "stick" (a piece of 0.8mm round wire) was inserted through the other 2 circles, then I just used the round nosed pliers to make a bail before filing and sanding the edge.
It was really hard to take photos as I had put it in the barrel polisher, meaning it's very shiny! I've just put it on a bought trace chain, also in sterling silver.
This was a pretty quick make. When I told my tutor my plans, she said I could get it done in half a session. It actually took me a session and a half, but I work really slowly and do rather a lot of talking and eating!
Oh, and yes, the friend liked it!