I actually finished this ring a few weeks ago, but I have been struck with a mystery virus which means I've mainly been lying on the sofa, watching TV and moaning.
When we lost mum, I kept hold of her wedding ring. My dad is the most unsentimental person in the world and treasures his memories of mum rather than her possessions. I am not over sentimental, but this is her wedding ring. However, I don't much like yellow gold, it's far too big for me and it's not something I would wear. After a quick discussion with my brother, we decided I'd make a piece of jewellery for each of us using some of mum's ring.
My brother wanted a skinny ring. After seeing a demo by my silversmithing tutor a couple of months ago on how to inlay gold into silver, I knew what I was going to do. The wire in the picture above is argentium. It is basically sterling silver with 1% of an element called Geranium in it. This means it doesn't need soldering and will fuse to itself. This was my first time using it. The ring is mum's wedding ring.
I pierced a piece out with a saw and filed the edges. This was incredibly emotional. I didn't think it would effect me like that, but it did.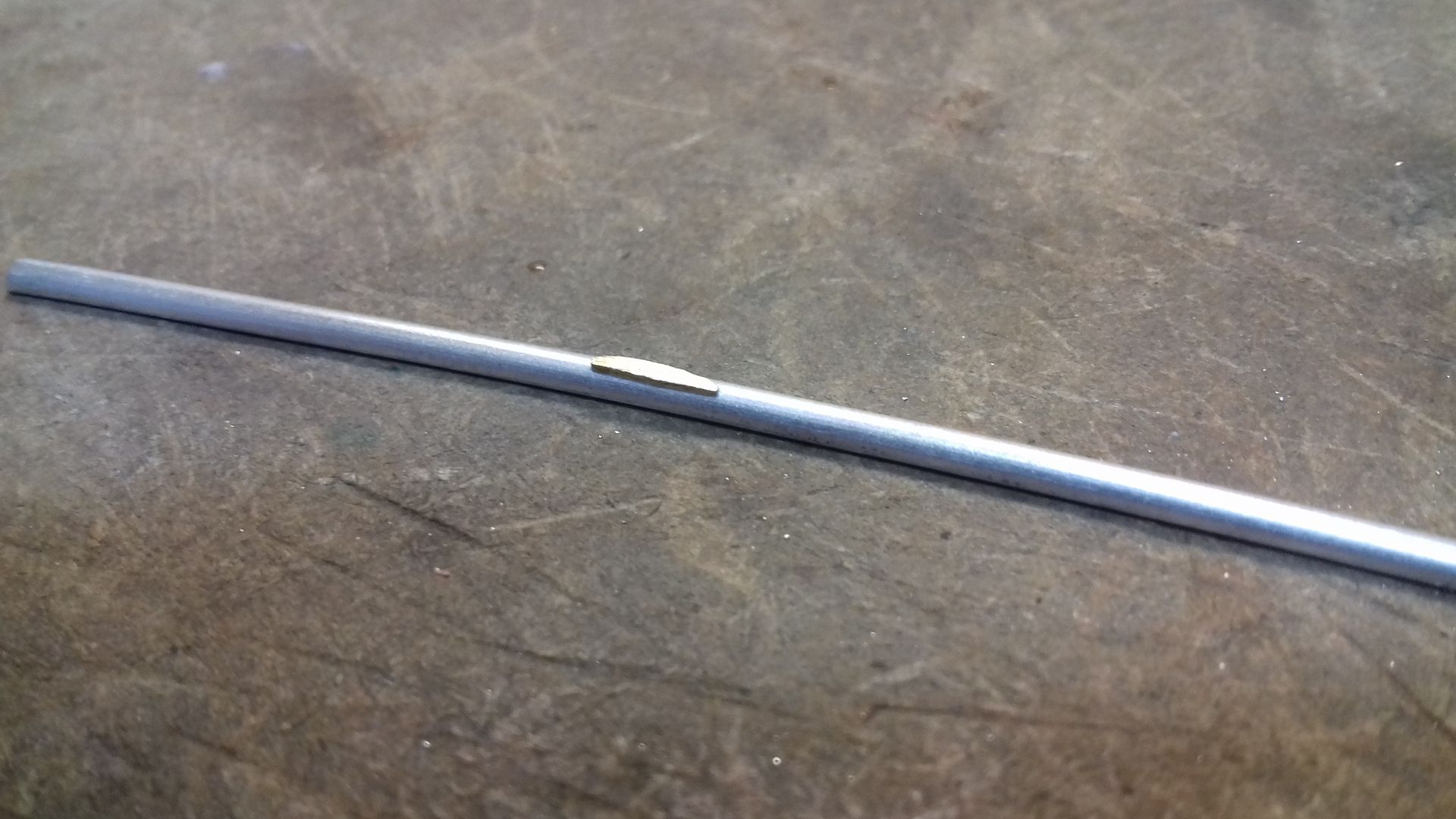 The sliver of yellow gold was then inlaid on the silver wire before forming it into a ring. I don't have many pictures of the process, but I took a few of the finished ring. I hope you can make it out. After picking, filing, sanding and barrel polishing, the yellow gold went very dull and hard to make out. My brother reports that it is becoming more yellow as he wears it.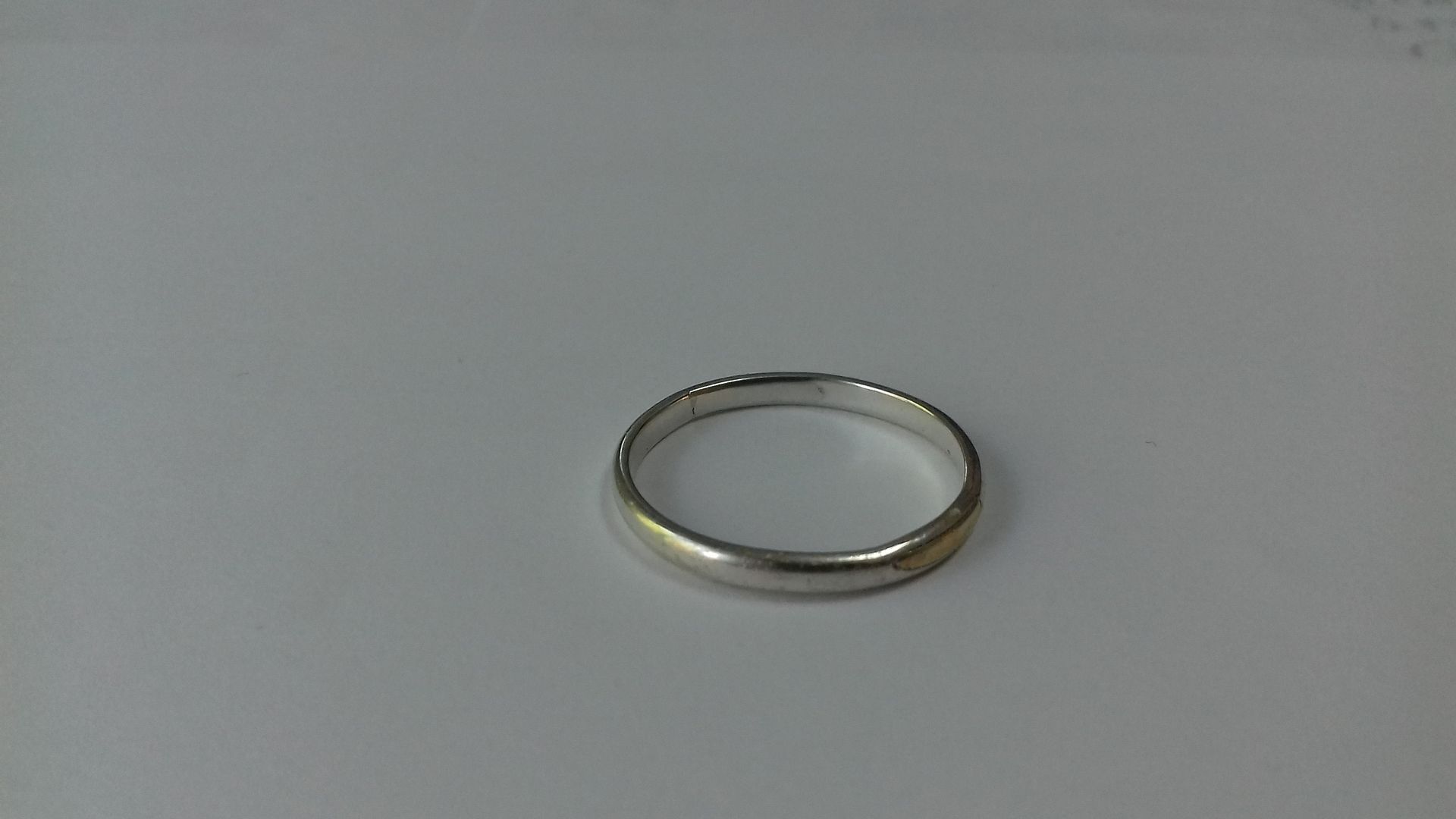 The yellow is to the right of the centre in this photo. You can also see where I fused it at the back. I didn't do a great job, but the lack of solder meant I couldn't hide the join more.
The sliver is more obvious in this photo.
Next up is a pendent for me. Not sure if you'll see it soon as we only have 3 more classes left before the summer break and I've also been working on a necklace for the past 300 years that I'm trying to finish!