I've been making the Sunny Day Shawl for aaaaaaaaaaages. I bought some grey Stylecraft Special DK for the main body, and a ball of turquoise and green for the accents. I misread the pattern and should have had more colours than that! Ah well.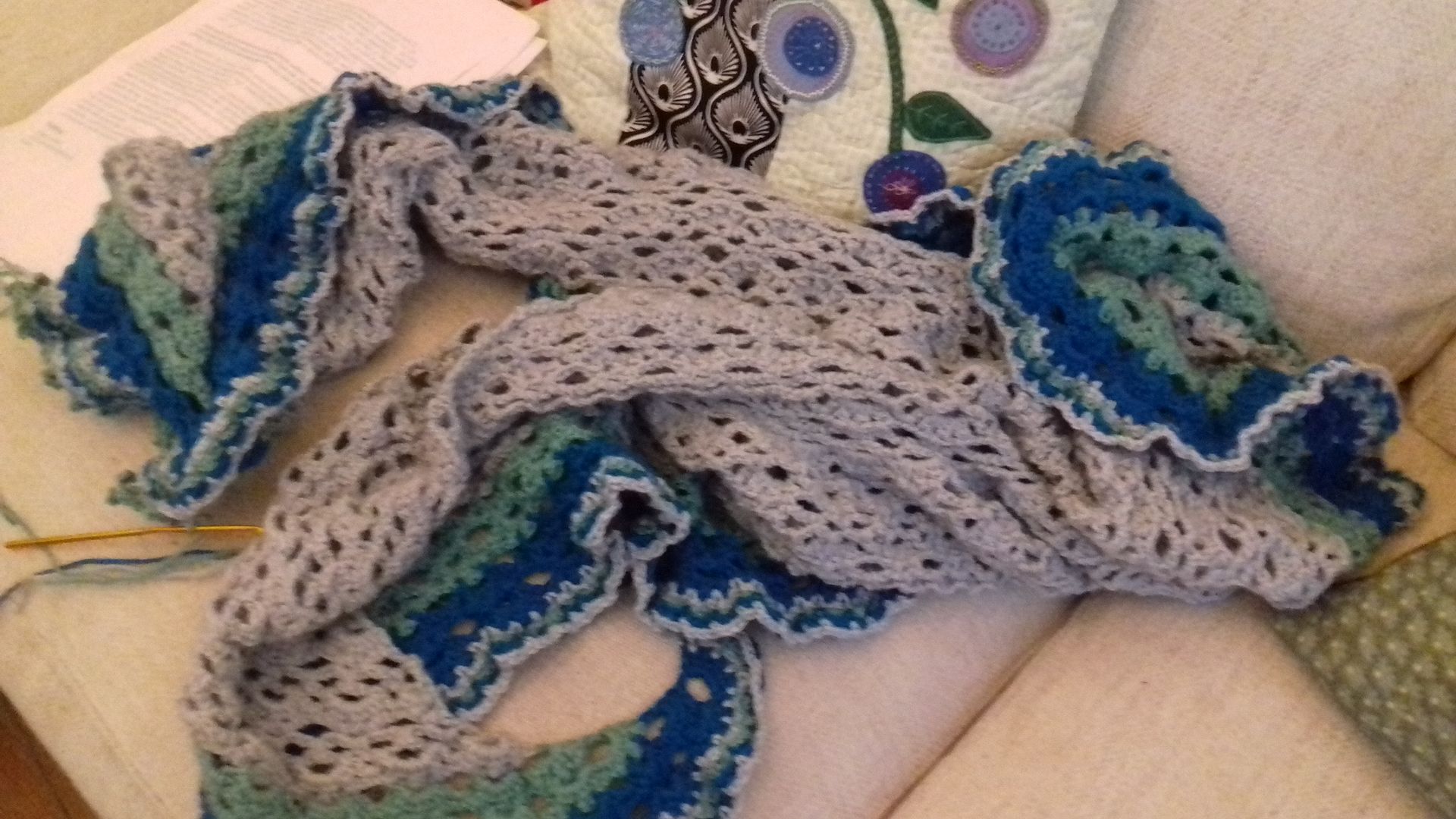 I'm on the last but one row, then there's some blocking to do before it's FINALLY finished. Just in time for autumn though. I went camping at the end of August (don't ask, and no, I'm not convinced I'd do it again) and wanted a small project to take with me. I also, as usual, thought I'd get LOADS done. Of course I didn't.
It's going to be this amazing Persian Tiles blanket. It will be identical to the one in the link as I bought the kiut.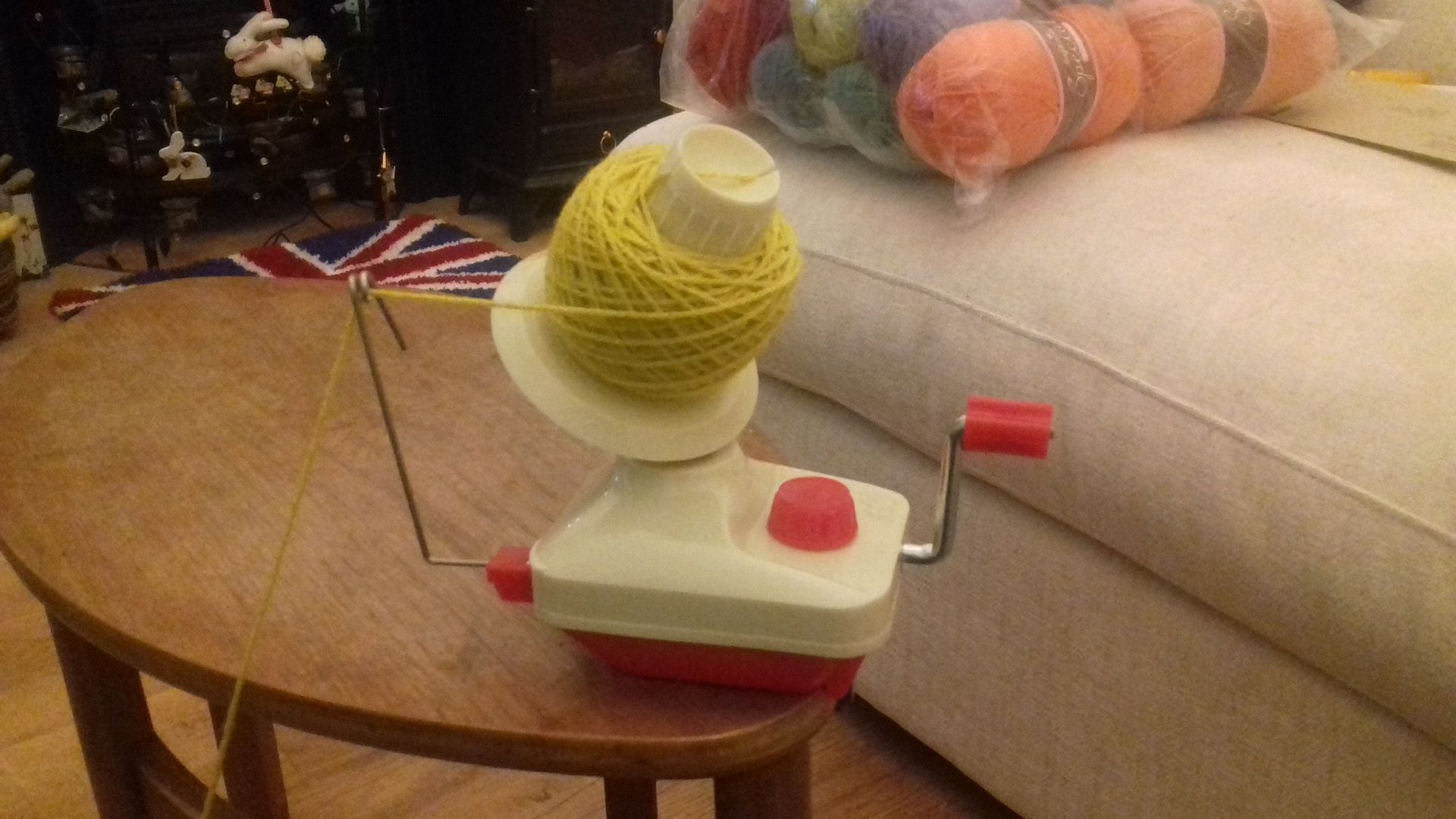 As the kit comes with lots of balls, I thought I'd better do some winding, so I got my winder out. It's pretty good, except the metal guide falls down so you have to hold it up, that's a bit annoying.
These are 100g balls. I think the winder makes cakes for 50g balls. The cream one at the back was a whole ball wound! I learnt my lesson after that and the others are half a ball, or approximately half a ball as you can see they vary!
After I've finished the shawl, I'll get going on this one. So expect to see the finished blanket approximately 2029.