I managed to start and finish a piece of silver jewellery in just a couple of weeks rather than a few months or a year or more! OK, so I started it back in July before the summer break, but technically it was only a few weeks!
I thought I had some process photos of this necklace, but I can't find them so maybe I don't. I used argentium, which I used before making my brother's ring, and again I used pieces of my mum's wedding ring.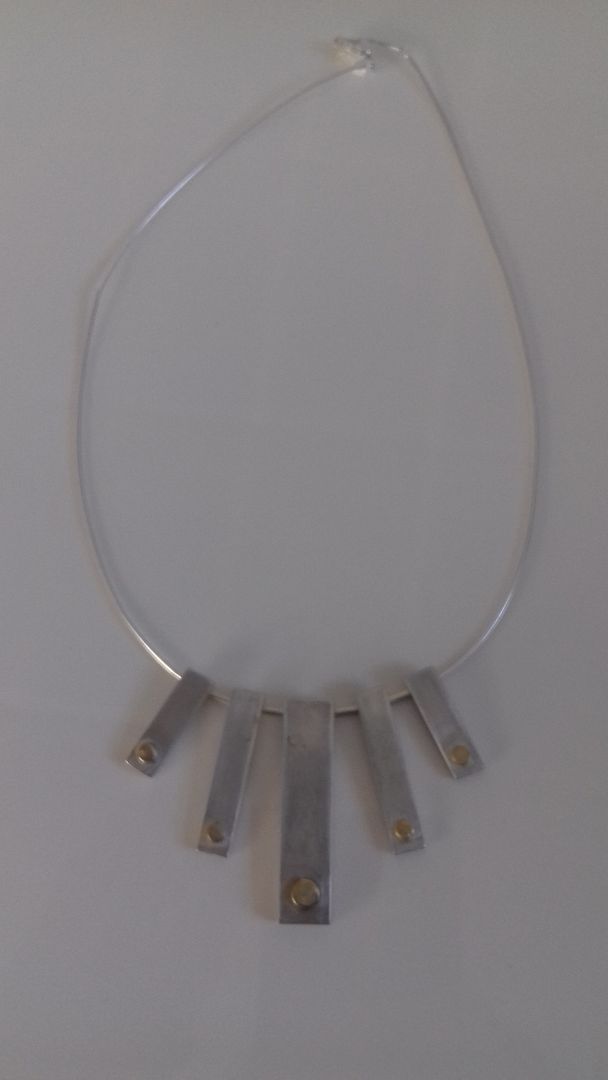 I pierced out the five pieces of argentium in varying sizes and cleaned them up. I punched the circles from mum's wedding ring using the hydrolic press and my circle punch kit. The original idea was to completely inlay them into the silver batons, as I did with my brother's ring. After fusing the gold to the argentium, I loved the way they protruded, so decided not to roll them in.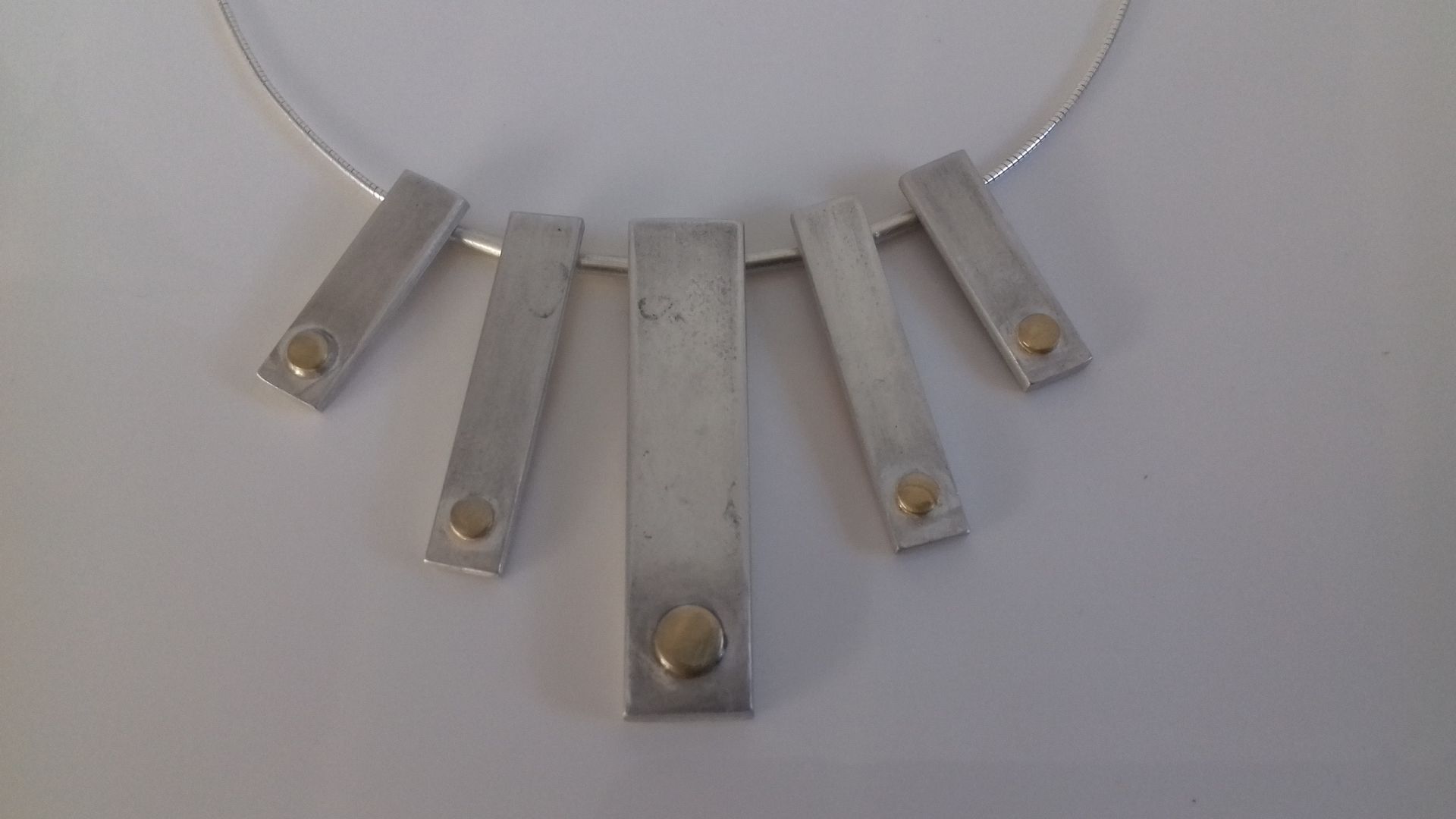 I bought some thin tube and the omega chain, then cut the tube to fit the backs of the batons. I soldered them in place before cleaning everything up. I then cut more pieces of tube to act as spacers.
You can see them on the photo above. Then it was just a case of threading everything on to the chain and resoldering the clasp. Job done! This is a necklace I will treasure.