March is full of birthdays, and so is April, so I thought I'd better get prepared.
I'm not allowed to put this picture in the right way up, Blogger says. There are actually two cards here, side by side. This is just a simple card, and I don't usually go for simple.
This one is not a simple card! I have one of the Sewing Calendars for 2011 and this weekend happened to be patchwork cards, so I had a go. I read through the instructions, but then did my own thing. It's for my big bruv. I'm not entirely happy with it.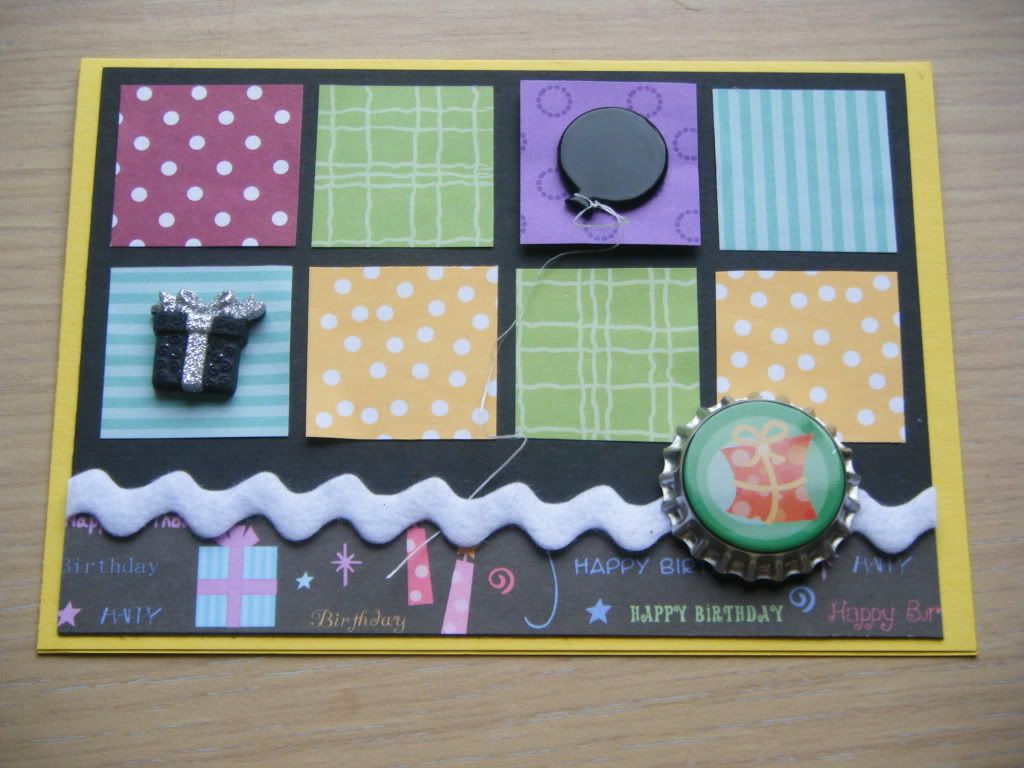 Cards for men are hard, and mum had asked me for one for my brother, so I came up without this and was really pleased with it.
So pleased, I decided to make more. I could only make one more as I only had 2 of the black present buttons, the rest were in girly colours.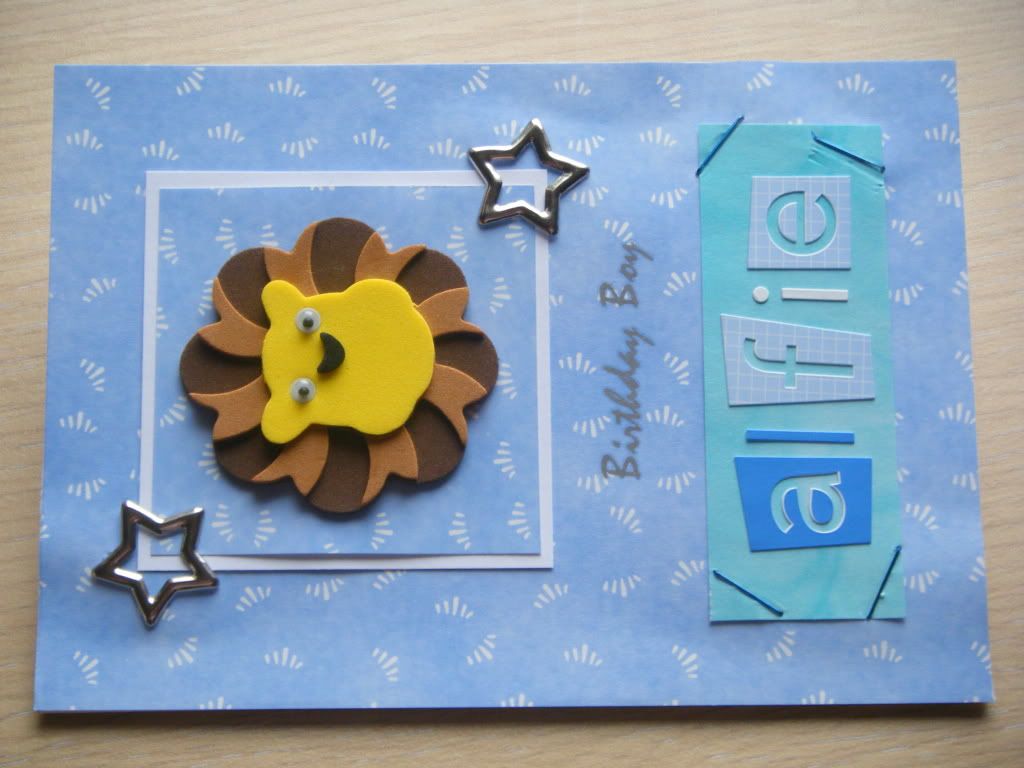 Again Blogger insists you turn your head... I put this the right way up in Photobucket (my Blogger picture allowance has run out) but Blogger won't accept it. I have a load of these funky felt animal stickers and had to use one for the gorgeous son of my cousin who will be 2.
I thought I'd get a head start on his brother's card too, he'll be 4 next month. I suppose it's similar to Alfie's, but they're too young to notice, or even care!
And lastly, a card that wouldn't photograph well. The flowers are mainly yellow, with a couple in green, not grey as they look. This is for my friend's mum who always gets a card from me as she's totally fab.
In other news, I wont be participating in the Friday Night Sew In tomorrow. My sewing machine is f***ed. There's something wrong with the tension - it's the bobbin tension, but no where in the manual or on the internet can I find any instructions for altering it... I could scream... think I might!