I've got a work in progress to show you today. A friend recently got married quite unexpectedly (to me and her other friends, her and the groom knew it was going to happen!). She said she didn't want any wedding presents but requested some placemats from me. She lives abroad so I haven't seen her yet or met her husband, but I'll be seeing them next month.
My friend is quite unconventional and does not go for anything pastel, floral or girly so I knew I had to go for some kind of rainbow design.
I purchased a Roll-Up of Kona solids in Bright and picked out some colours from the rainbow. I laid them out on the desk whilst wondering what kind of pattern to go for - I was thinking of little squares forming a frame round a grey panel. Once I'd laid them out, I knew that was what I wanted! I got to work cutting and stitching, then matching some colours for some quilting - oh yes, I'm now addicted to quilting!
The little scraps are for me to take to Hobbycraft to match the remaining thread. Because of the design I've chosen, I only had enough of those colours to do two placemats, but there is enough left over for another design and I thought that 2 of each would look quite nice, I don't always go for matchy-matchy.
A couple of pieces of graph paper and some felt tips later... I'm going for the one on the right.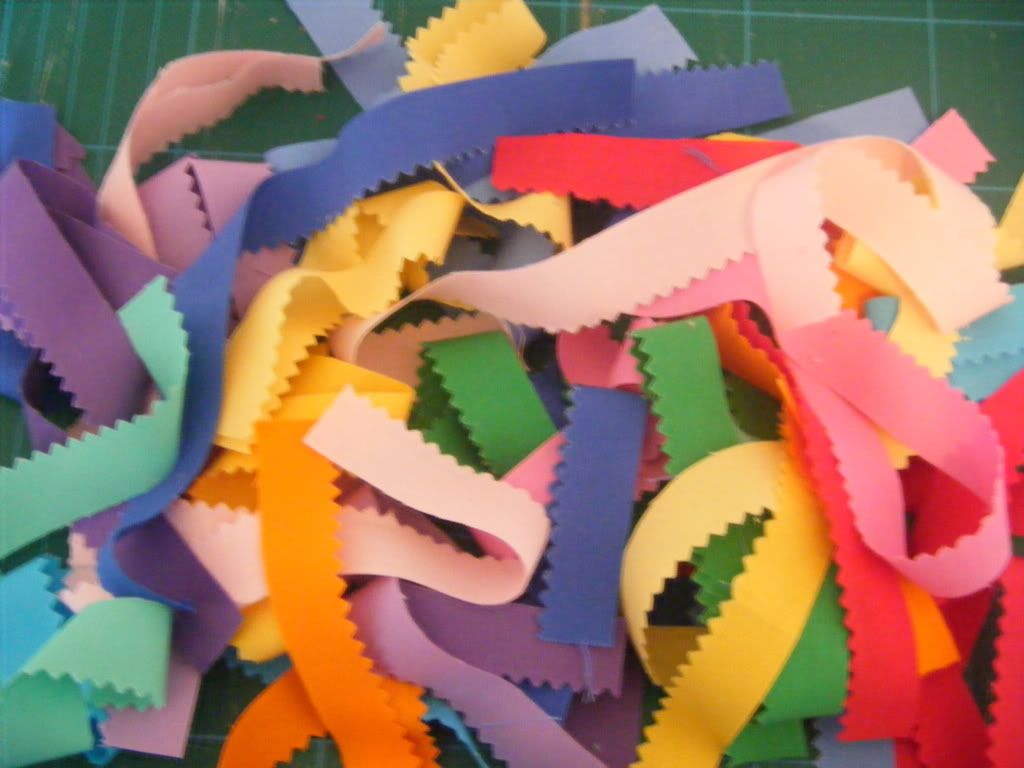 Check out these beautiful scraps! I had to throw them away as they're only about 1/2 wide... I didn't enjoy throwing them away! So far I've got all the pieces for the second set of mats cut out and ready to piece, but then I started working on something else... Not only have I been bitten by the quilting bug, I've also been bitten by the WIP monster!