Do you think that would make a good title for a children's book? I'm seeing a whole series of books, film rights, merchandising....
A few weeks ago I made a couple of sewn pouches. I was very pleased with them, but I haven't shown them to you yet. I will, just not yet. Bouyed by my success, I decided to make a triangular shaped pouch of my own design.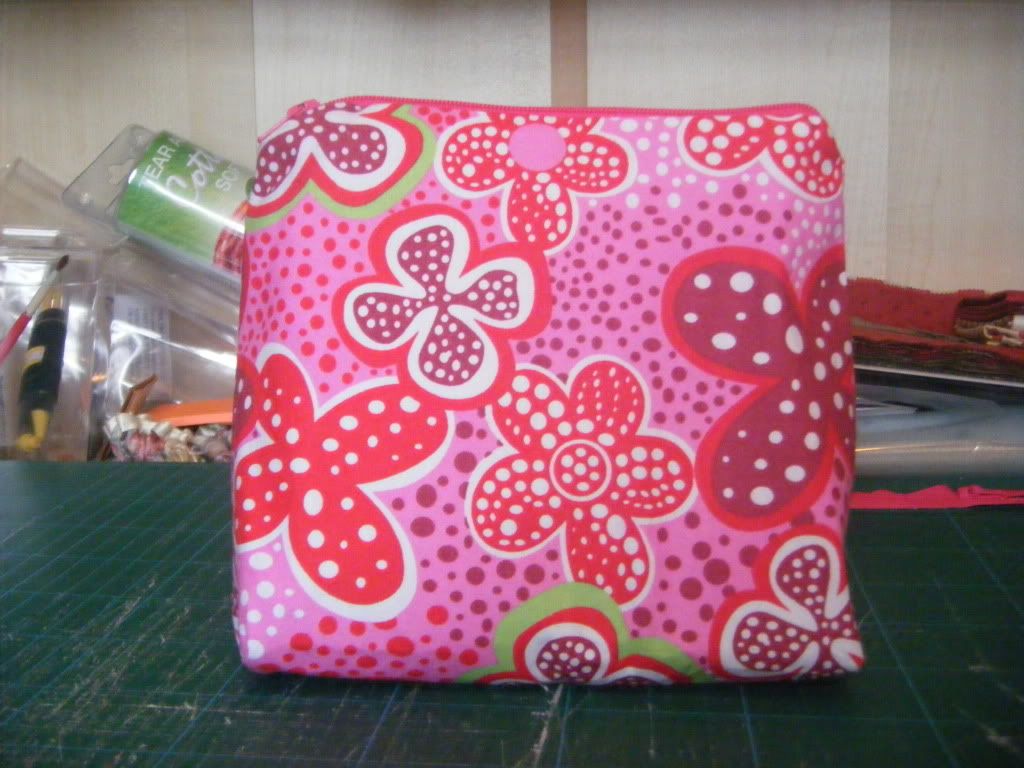 You wouldn't believe I worked with maths every day would you? I'm an estimator, I have to estimate the cost of things. It involves working with a lot of measurements and visualising things. So how come I didn't realise that this pouch would end up a really stupid shape?
It looks better in this sideways shot, but that's because it sort of elongates it and you can't tell it's tall and skinny. Stupid.
But it is lined with pink stripes! Now I just have to find someone I don't like very much to give this to as a present. What do you think my boss would say if I gave this to him at Christmas?
The headband was much more of a success. I used this fab tutorial and it came together in minutes. Apart from turning that little tube. Yes Robyn, I'm going to Hobbycraft tonight to buy one of those tube turners! No way am I struggling with that again, especially as the friend I made it for has requested some more!
The headband is reversible, so I did one side in a Hushabye print and the other in something else! Name that fabric anyone?
I made this as a prototype, just to see if it fit my friend and she liked the style. For the next ones, I'll stitch using the same colour thread as the fabric rather than white as I've done here! At least it'll be covered by her hair. I'm almost as stupid as my pouch.
I'm quite looking forward to making more of these, I'd better get on with it as she wants them for her holiday next week.