It's nearly the end of the month, so it's time to publish my Christmas present finishes ready to link up with
Allie's Christmas Countdown
.
I've already shown you the 4 pencil rolls I made for the little ones, but I've also made another set of presents. It's about bloody time I got on top of this Christmas business, it's October on Saturday! I'm incredibly glad I don't have to worry about Halloween crafting, Halloween has no bearing on my life whatsoever, I'm English and proud!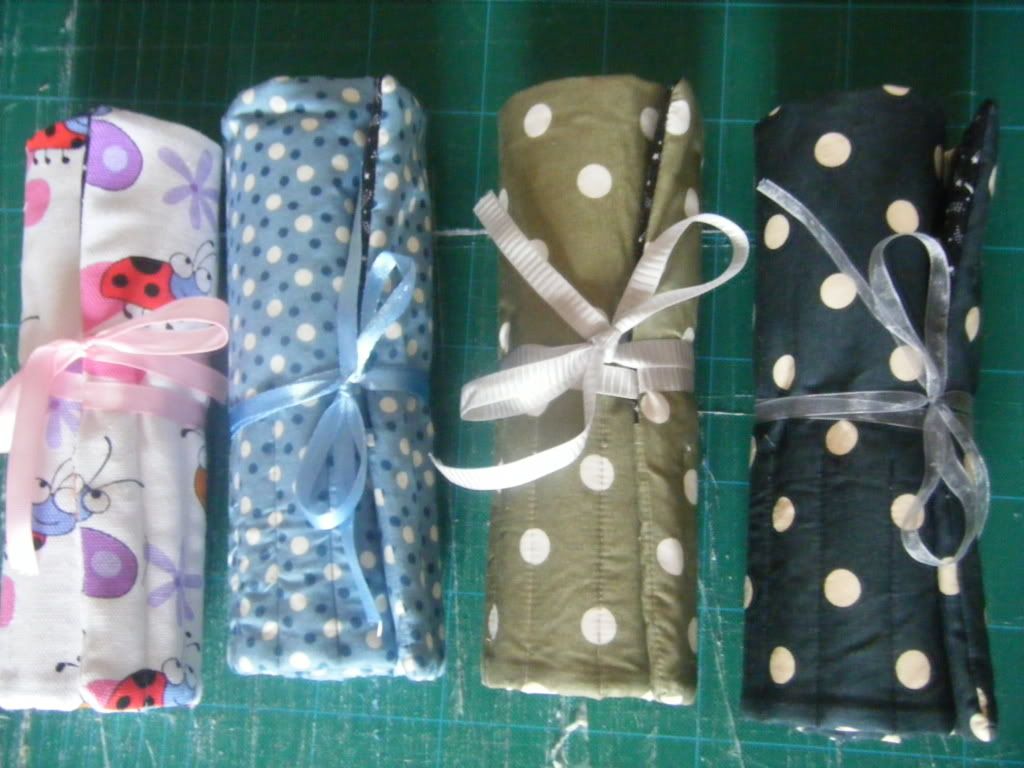 I showed you a few posts ago the lovely DS fabric's I'd been sent from The Wee Pixie. Well, I usually put new fabric on the shelf and admire it for a while, but I dived right into that little bundle! Shopping with my mum on Saturday, I came across these lovely little tissue packs:
Oh yes, Cath Kidston and Emma Bridgewater to blow your nose on! I wouldn't normally buy something like that, too expensive and a bit pointless, but I thought they'd make a nice gift in a tissue cosy. I found a pattern
on Bitty Bits and Pieces
, though only after spending about an hour searching through my books and magazines as I KNOW I saw a pattern recently, but could I find it?
I just have to digress a moment for a quick rant. I've been using Delicious to store my bookmarks for ages now and I've always loved it. Now they've changed it, in the past day or so. It's really annoying. The layout is horrible and hard to navigate, it doesn't autosuggest your tags anymore and I can't always remember what I called something, it goes back to your bookmark list, not the webpage you were on after saving a link and it keeps making me log in even though I'm already logged in!
Anyway, back to the tissue holders. As I've ranted, I'll just get on with it. Ta dah!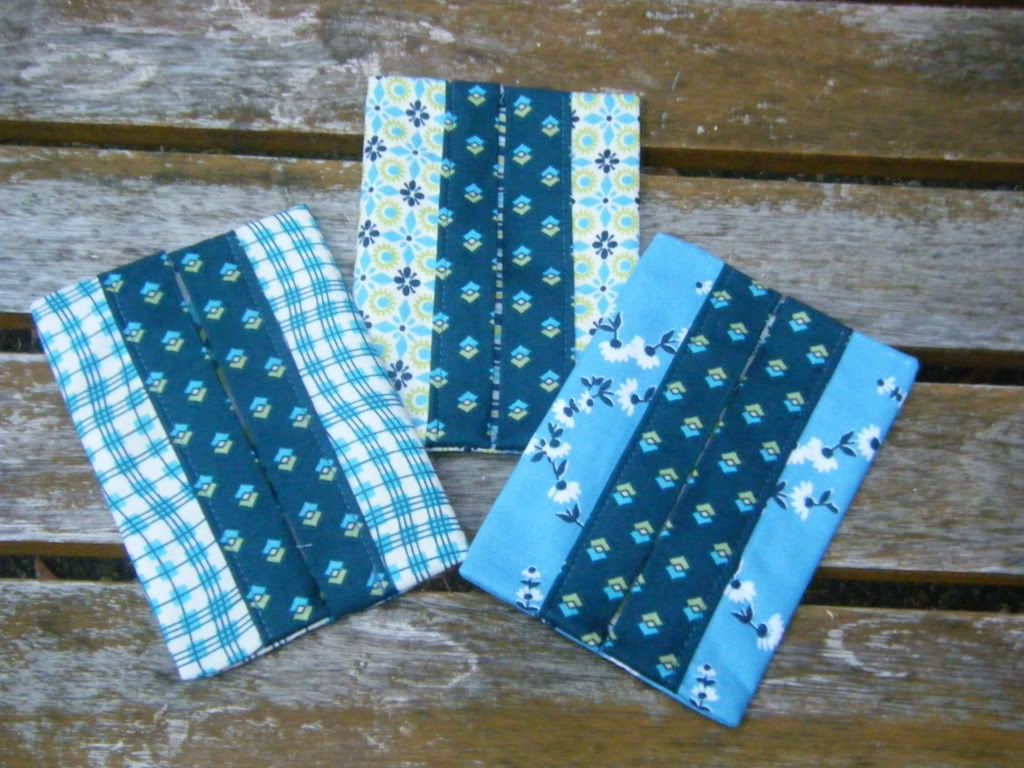 The bunnies were a tad confused about the outdoor photo shoot this morning. I tried to take pictures last night, but alas, it's gone all dark again! This morning was bright, but not in the house as we have that anti-peeking film stuff on the windows so I had to take it outside. I gave them their breakfast, then started setting up but they didn't eat, they just sat there staring at me.
Yes, they look very odd in this photo, but it was the only way I could show you the linings, by pushing the corners in.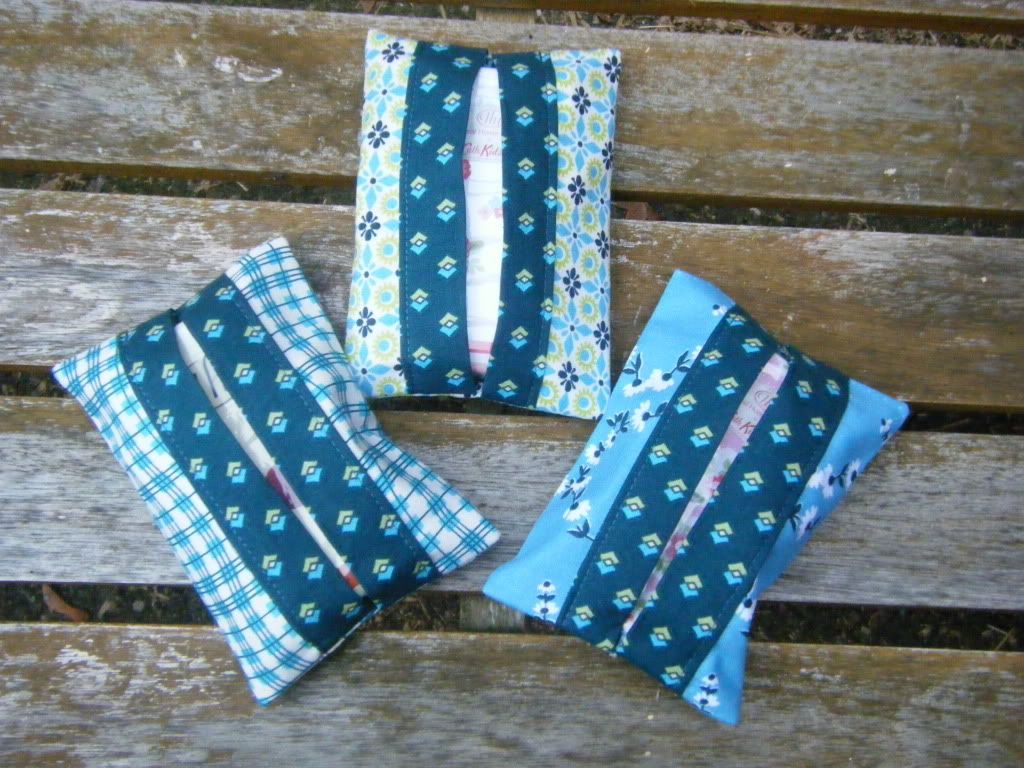 And here they are with the tissues in. I haven't taken them out of the wrappers as they get all gooey and dirty. Hopefully not sitting on a shelf in my craft room, but you never know.
So, September, 7 presents made, 5 gazillion to go! October had better be more productive!