Disclaimer: this post does not contain any images of, information about or reference to gnomes. The gnomes bit of the title was a bare-faced lie.
The Christmas decorations that have been sitting half-finished on my cutting table for weeks are finally finished.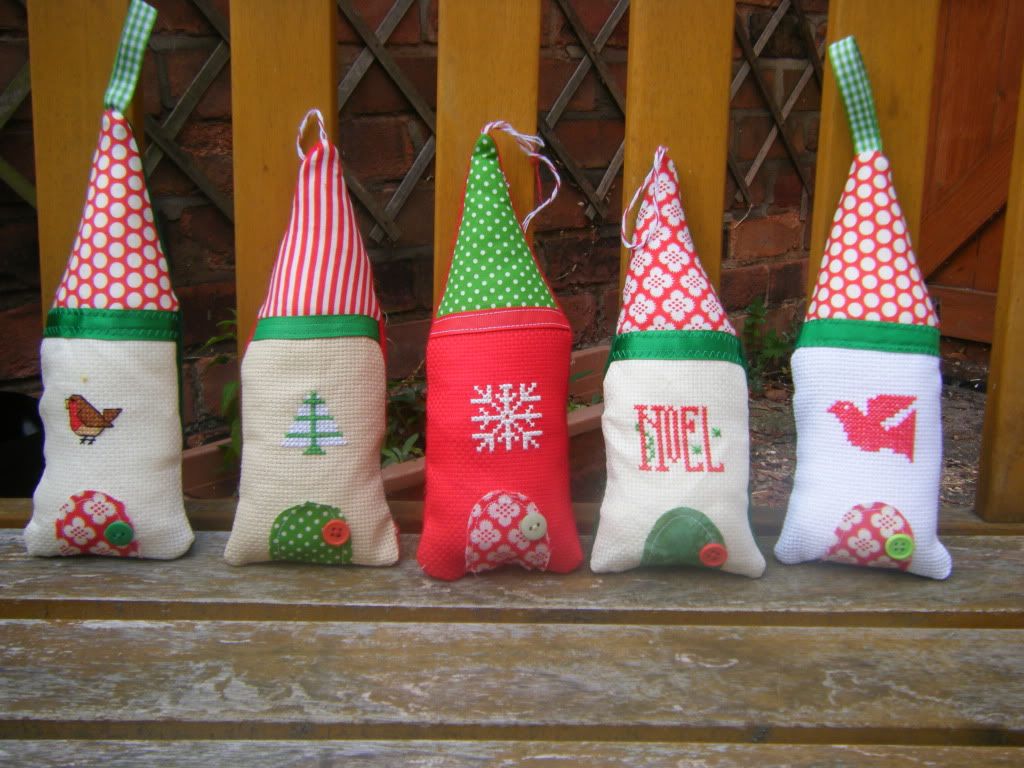 Last month's issue of Cross Stitcher came with a free cover gift of a little kit to make 3 of these houses. In theory. In reality, after cutting the Aida to the correct size and using the template in the magazine to cut the roofs, the felt they'd provided to back them was far too small. Luckily I have stash. I also added some of my own Aida in off white, sparkly white and green and stitched up 6 in total.
Yes, I can count. Unfortunately I apparently can't measure properly as I cut the green one (which had a snowflake design on it that had taken me ages to stitch due to the DMC Light Effects floss I'd used) into a square and it was too small. It remains on my cutting table waiting to be made into something.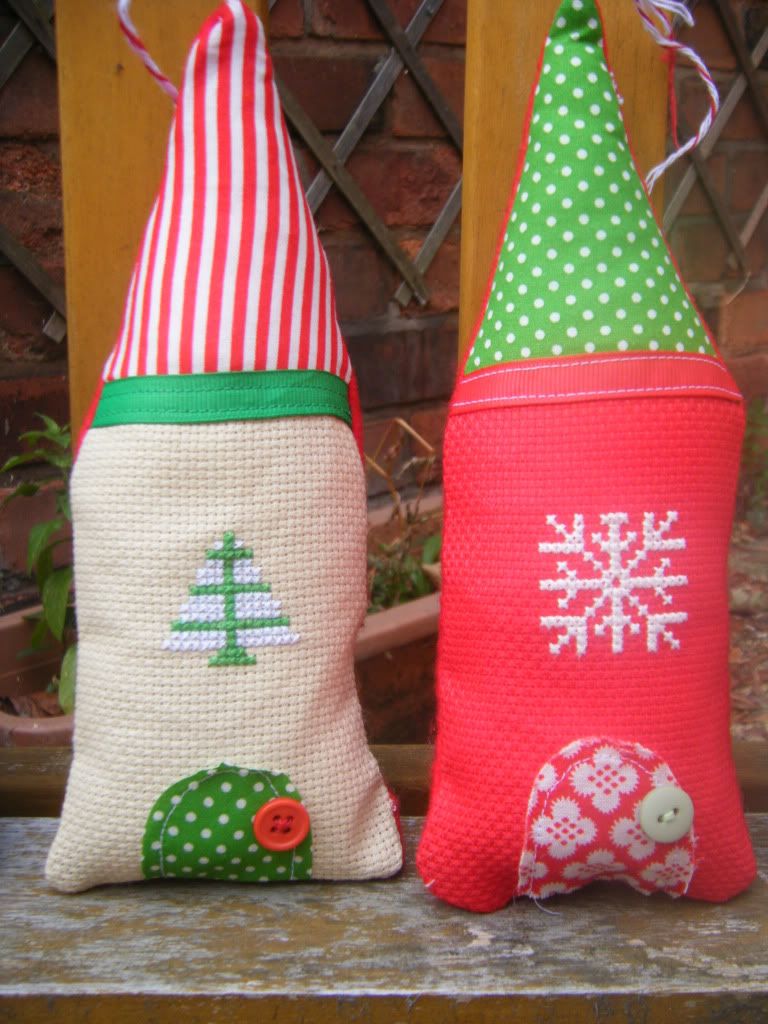 I got a little piece of the Bliss on the above right door in my kit, so added some Bliss of my own and some buttons and ribbon. The cross stitch designs came from the magazine, except the robin which came from one of my books. I don't think I can count that as a Craft Book Challenge though, can I?
I didn't sew the twine in properly on the ones which have twine as hangers and they've come undone, I'll have to hand stitch them in place. These little houses will be part of Christmas presents for a few people, though I'm not sure who as they didn't turn out as well as I was hoping.
It looks like my newspaper debut has been cancelled. The paper wasn't impressed with the arrival of my new wheelie bin and have decided not to run the story. I will be ringing them again should it disappear in the future!
New job starts on Monday. I'm quite excited and a little nervous, what if I mess it up? I am looking forward to speaking a lot more French each day though, I do love a good foreign language. Wonder if I should learn Arabic?