Making the Rememberance day poppies (yes, more than one, mum saw mine at the craft show and wanted one for herself!) made me want to make more felt flowers. I found a template in Sew Fabulous Fabric by Alice Butcher and I was off! I had a bit of a problem as I couldn't figure out how to scale patterns up on my printer/scanner/photocopier which was a bit of a pain in the arse.
I used a couple of pieces of dark red wool felt and a pink piece and added some stitching and a button I found in my button jar. I quite like it and I've worn it a few times as it matches one of my tops pretty well.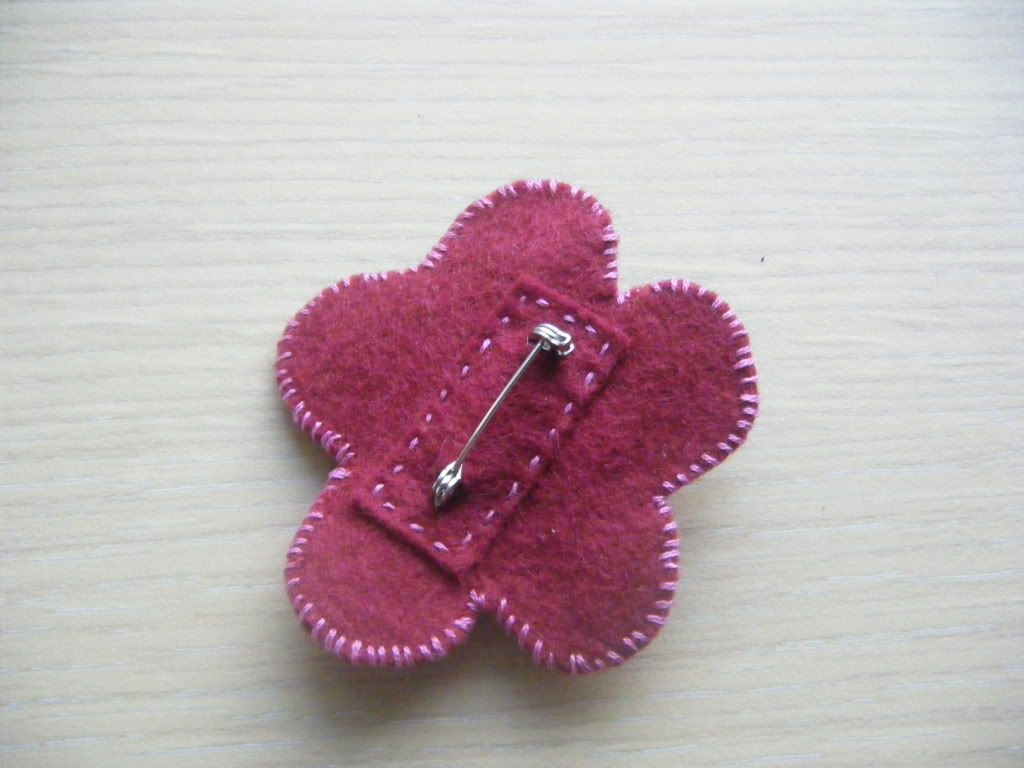 I'd seen a lovely neat brooch back on Pinterest (sorry, I don't have the link) and thought I'd give it a go rather than just sewing the back on. Much neater. I'll be making more of these! I'm going to try combining the felt with fabric next time but who knows when next time will be as I have such a massive to-do list as it is without adding flower brooches to it!
I've been away for the weekend, which is why this is such a short post with not much content! It was my mum's birthday on the 9th and mine on the 12th so we all went away to Beamish for the weekend. I assume we had a good time but I don't know for certain as I'm writing this before I go to make sure I've got something to post the day after we get back!