Evening! Well, have I got some exciting things to show you today? On Friday night my mum came round with a parcel for me (I have to get everything delivered there as not being in during the week provokes the post office into losing my stuff...). It was from the lovely
Dotty
, a bloggy friend of mine. We'd decided to have a private shop after I admired her glass work pendents on her blog.
Well, did I win in this swap! The parcel was incredible and even Mr CA was interested which is not usual for him and craft-related stuff!
First up was this cute little pouch...
Inside? Two beautiful fused glass pendants made by Dotty's fair hand. I'm wearing the blue one now!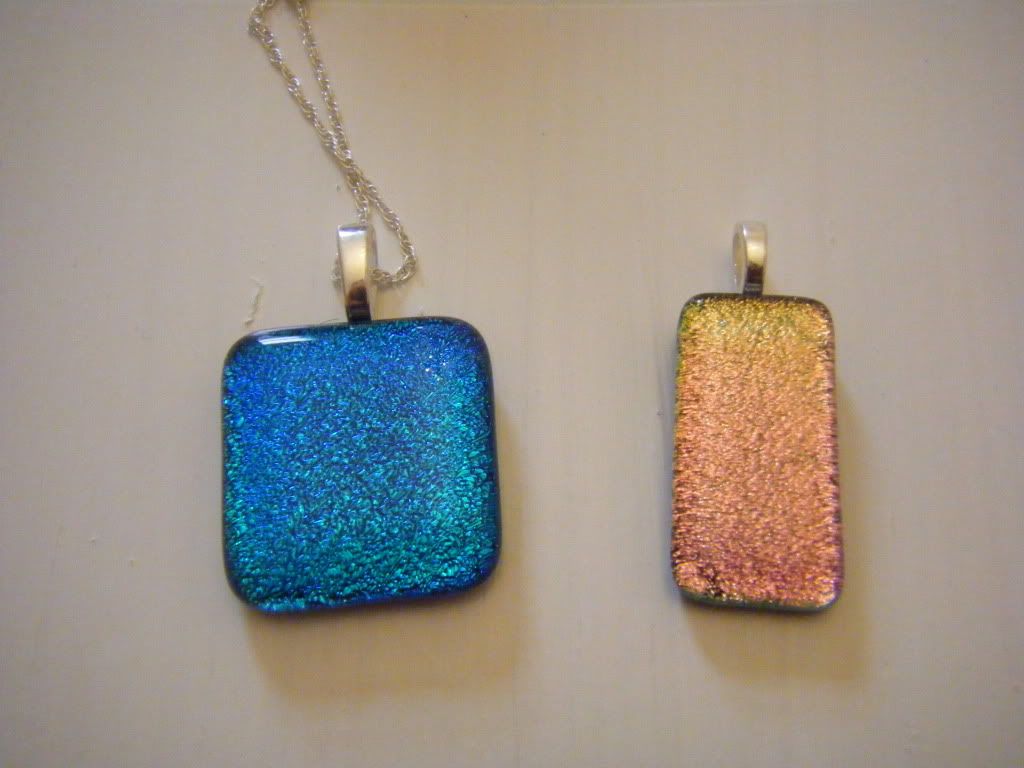 Then came this little bunny rabbit. How cute! He's sitting on the shelf above me.
And last, but definitely not least... this octopus!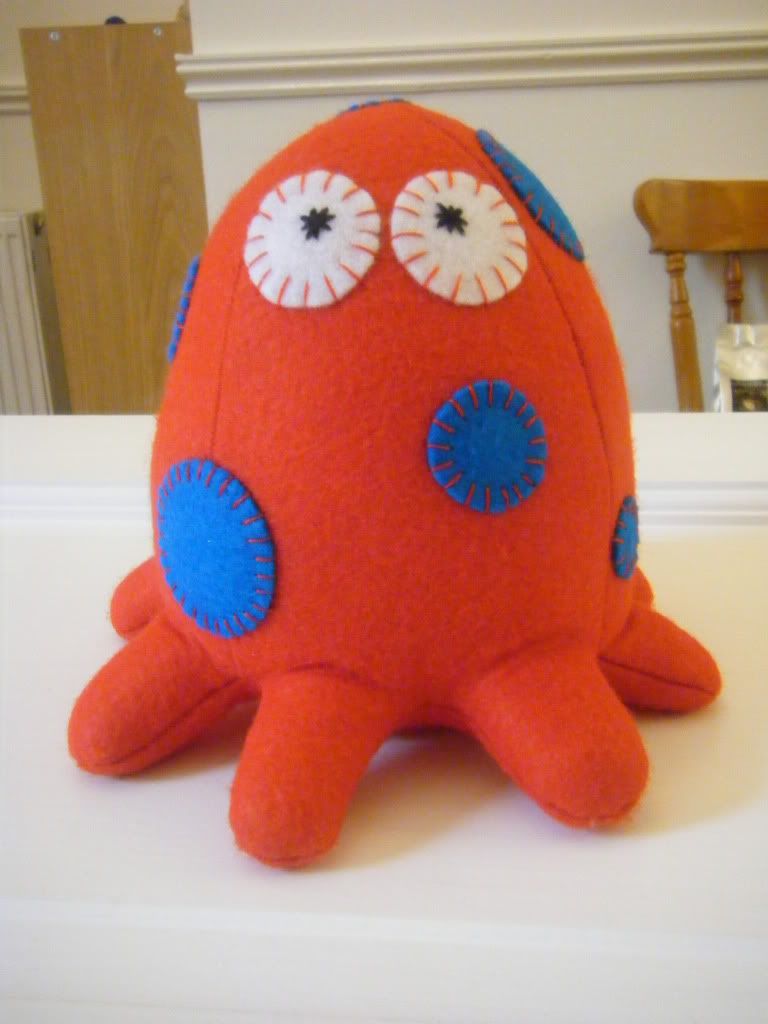 How cool is he? I did consider divorcing Mr CA and marrying him, but Mr CA wants to divorce me and marry him himself!!
Dotty, you're a star! Oh, and she has a shop, all sold out at the minute, but keep your eye out and you too could be the proud owner of a funky octopus.
So want to see what I sent her? It looks crap in comparison.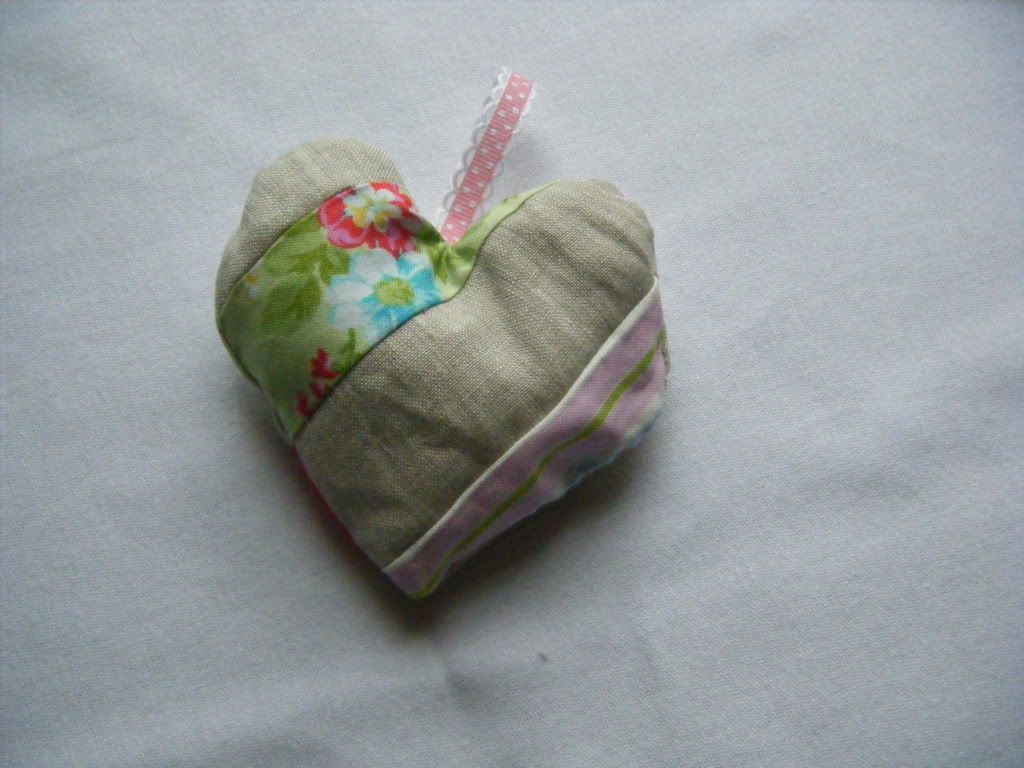 A patchwork lavender-filled heart.
Made with the scraps from this puffy pouch,
tutorial
by Ayumi at Pink Penguin.
Hmmm, not quite as good as Ayumi's, but it looks loads better when it's full. Promise. Not that I thought to take a photo to prove it!
That's the back, see how I've pulled the inner bits out so you can see them? Doesn't make it look great though!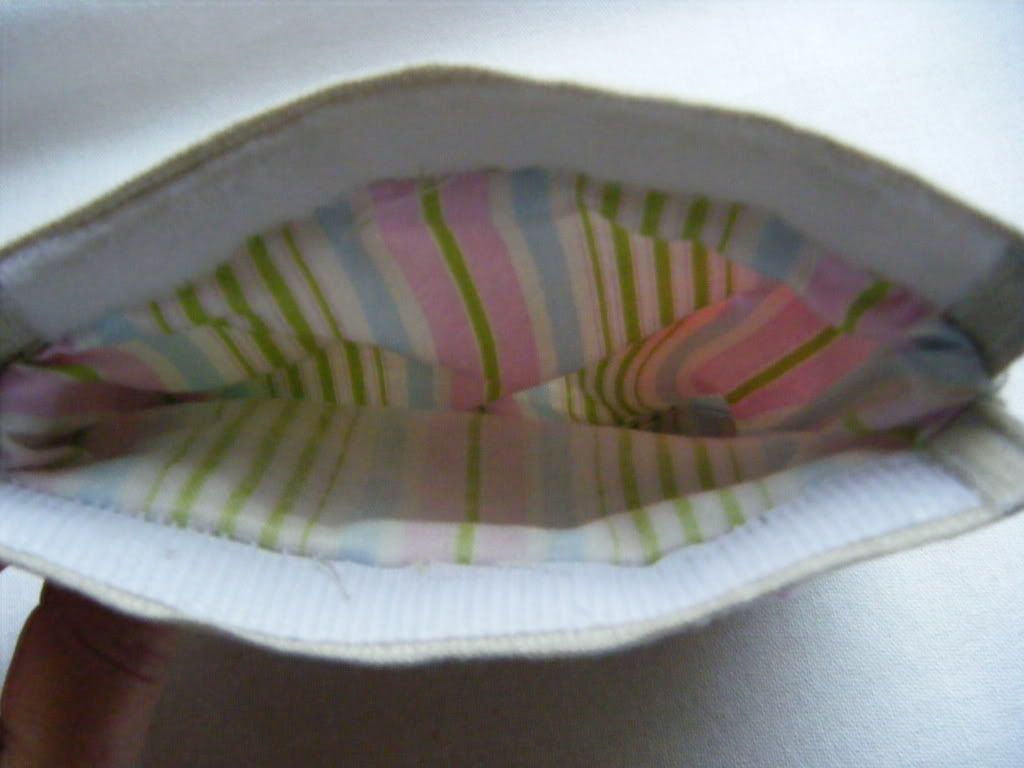 And lined with stripes. I also sent her a RAW bracelet. This isn't the one I made on the jewellery course, I got my seed beads out as soon as I got home to make one for Dotty.
Here's a close up: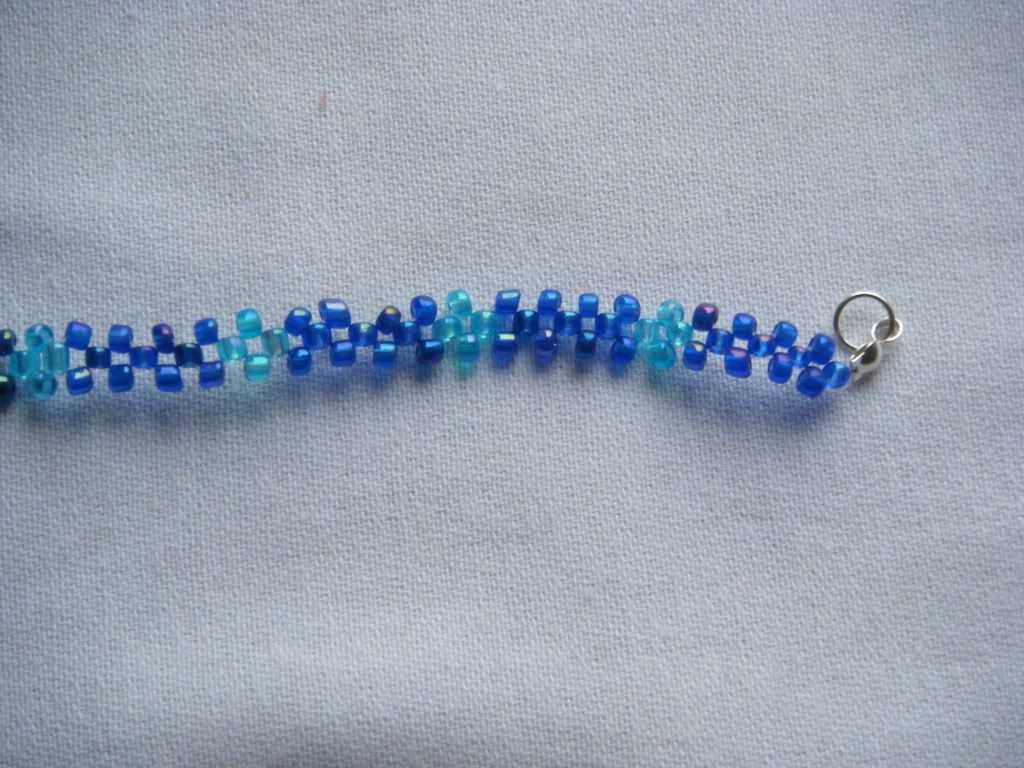 I also sent her
one of the owls
and
some crocheted bunting
. And this card. It's supposed to be a quilt on a washing line. Not too successful, I'm afraid. Sorry Dotty!
I really must stop doing swaps as I always seem to get the better end of the deal, and whilst that's great for me, I feel sorry for the poor partners I rope in!!