I'm going to talk about Pinterest as the following project is something I pinned on Pinterest. I've read quite a few blog posts recently where people are saying that they've stopped using Pinterest due to issues of copyright. Now, I don't share these concerns. I've come across very few pins which aren't pinned correctly and the projects I pin are all crafty projects, either tutorials, pictures from blogs or pictures from on-line shops. I find it odd that these people would have an issue with me pinning them as they've put their work on the internet for all to see. I'm not claiming it as my own, I'm linking to them. For the shops, this means exposure, for the others, it also means a new audience. I don't pin paintings or "art photography" or illustrations, so I'm struggling to see the issue. Personally, the photos on my blog are appalling quality, there's no way anyone would want to claim them as their own, and I see being pinned as an honour. Someone likes my stuff! Where am I going with this? I don't know! Most of the comments attached to the posts I'm referencing agreed with the author saying they shared the same concerns. Am I wrong people? Am I missing the point? Personally, I don't intend to give Pinterest up, I love it!
So, want to see what I found, pinned and made? First of all, credit: this design is a free pattern published by Oodles4noodles. Click on that link to go to the pattern, not the pin.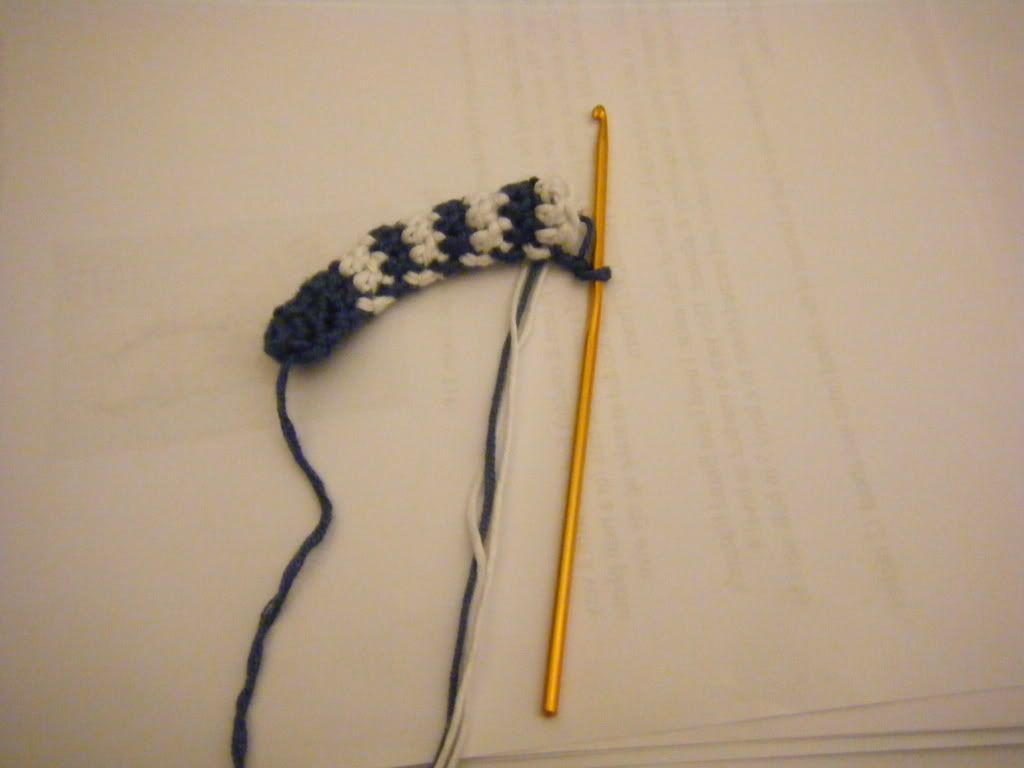 This was my first attempt. I had a few difficulties with the pattern - not because of the way it was written, but because I wanted to use the baby bamboo and merino yarns I had to make a snuggly hat, and they are lighter-weight than the worsted used in the pattern. I shifted down a hook size too. I also had problems because of my own stupidity. Having got to the bottom of the long bit, and started on the increasing, I discovered a hole 3 rows up. I'd slip-stitched through the stitch, not the chain gap. I tried to unravel, but there were knots!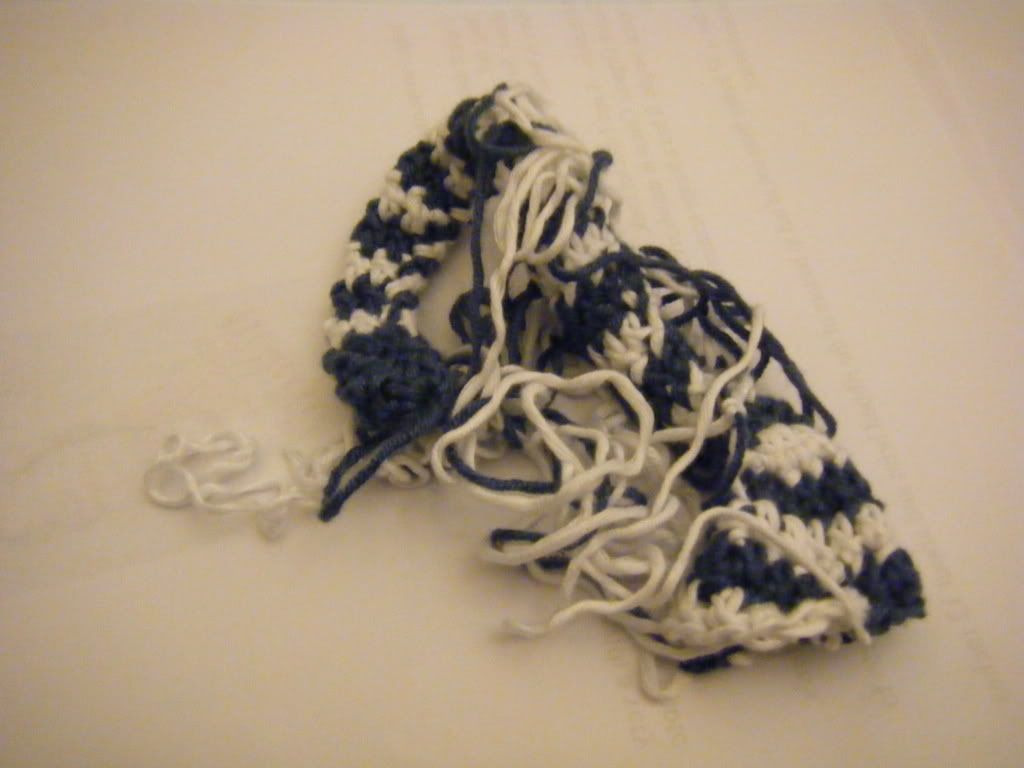 Discard and start again! This time it went much better. I had to alter the pattern due to my lighter yarn, I did a few more increasing rounds before making the cuff of the hat. The next issue was down to my inexperience. The pattern says to do a front-post dc, then a dc, etc. Doing it the way I thought it would be done, I'd have doubled the number of stitches. I couldn't quite work out where to do that dc, so I did front-post dc, back-post dc and I love the way it turned out.
How cute is that? I'm not sure if it will fit Jacob (yes, of course, he had to get a mention before long!), I measured the circumference but couldn't find my head size chart anywhere and couldn't be bothered to log on to find the one on Pinterest as it was almost midnight by then and I wanted it finished! Big Love has now finished, so my Friday night ritual after Mr CA goes to bed is to watch House. I love House, but this is the last series - I'm going to have to find something else to tape for Friday nights that Mr CA won't want to watch. Any suggestions? We watch crime type stuff together so it needs to be something slightly more "girly". Slightly mind, I'm no girly-girl (definitely NOT Downtown Abbey - I don't do costume drama!).
Oh dear, I seem to keep getting distracted! Which reminds me, I crashed my car into the gatepost at work this morning. It's the third time. The first two times I just clipped my wing mirror but this time I bounced off it and have 2 massive dents in the passenger side. Ooops.

In the absence of Jacob, or any small baby, Mr Hefalump agreed to model the hat for me. He felt a bit sheepish, but then Humphrey was laughing at him...