I've just dropped in to show you the framed version of the embroidery I did for TAST week 7.
It's framed in a cute little 4" hoop I bought at the craft show last year, I'm hoping they've got some more this year, it's coming up soon - March 23rd! Want to see it on the wall?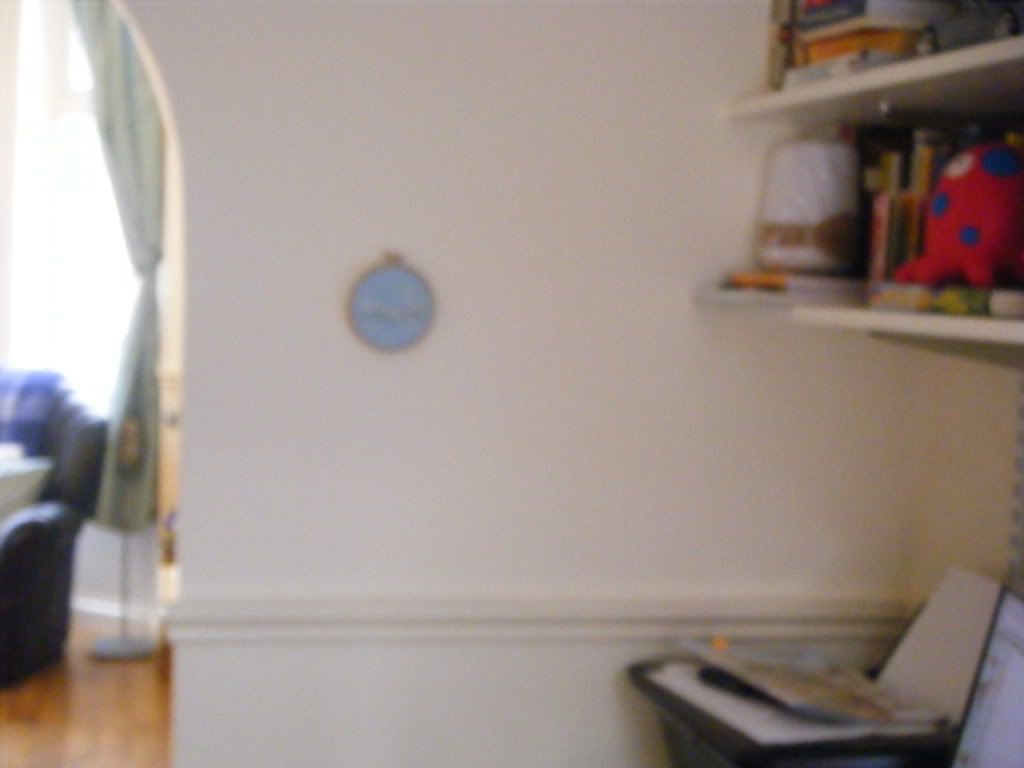 There it is, next to my computer desk. It looks a bit lonely, I'm going to have to make some more to go with it.
This is my entry for February for
The Embroidery Journal Project.
Yes, that's right, I missed January!