Morning ladies. I think I mentioned before that last Saturday I went to a stained glass making workshop at
Artworks in Beeston, Nottingham.
It was amazing! If you have a class like this nearby, I'd really advise going. And if the equipment wasn't so expensive, I'd be doing this at home. I took a few pictures (of the piece I made, not the other people) along the way to show you what I did.
It all starts with some lovely stained glass and one of these:
This is a glass cutter. It has oil in it to help it move and it scores the glass, you then gently tap the glass and it breaks along your line. The weird thing is, it can't hurt you as it's got a ball type thing rather than a blade. Magic!
We were given a template to make a sunburst, I selected glass in shades of purple, blue and aqua and got cutting.

Once the pieces are cut, you make the edges safe with a sandpaper block-type thing, then move on to the grinder. This is the first expensive part about this hobby.

The grinder smooths down your edges and can be used for shaping glass, though that would be an expensive way to do it as the head wears down with use, the head contains diamonds so isn't cheap to replace. Once all your pieces are nice and smooth, you wrap the copper tape round the edges.
I really enjoyed that part and was quite quick at it so ended up wrapping pieces for some of the other ladies too. Here's my sunburst all wrapped up and ready to solder.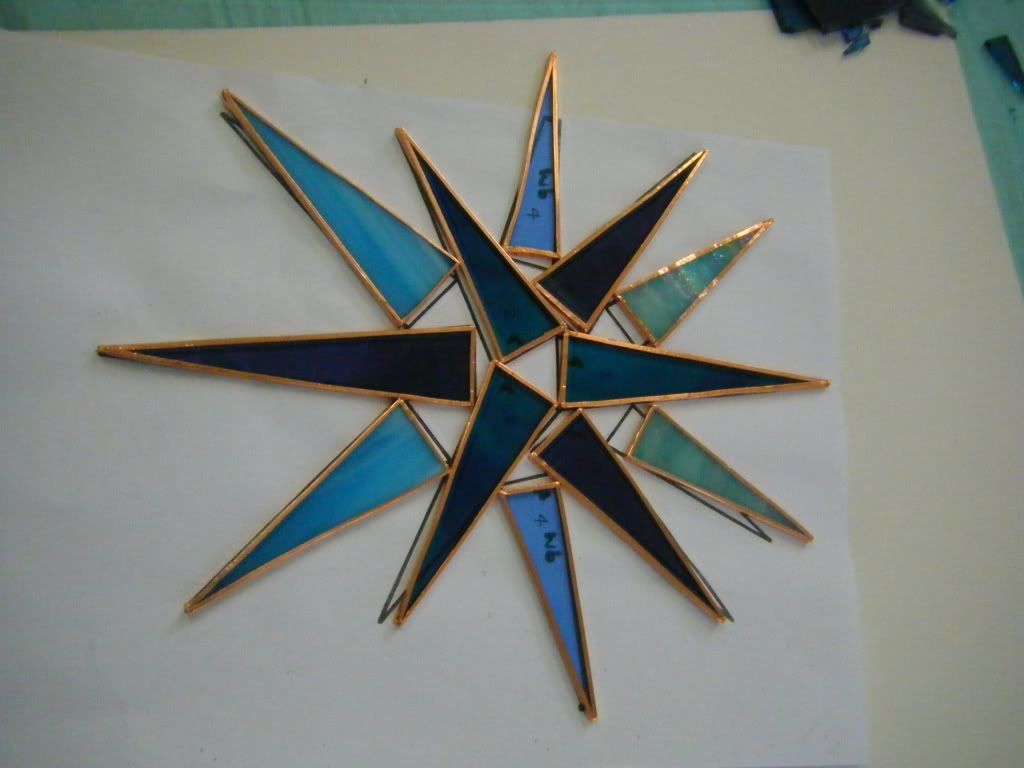 Expensive piece of equipment number 2 is the soldering iron. It's a special high-temperature / temperature regulated piece of kit.
Using the soldering iron was great fun, I loved the little shapes made when the solder fell from the stick (accidentally!). There are a few stages to this process. First you "tin" the front of the copper foil. This means you add a layer of solder. Once this is done the joins are soldered. Then the edges are tinned and rounded, I can't remember the technical term for this! It took ages to get that process right, but once it's mastered, you're away.
So here's my sunburst in all its glory.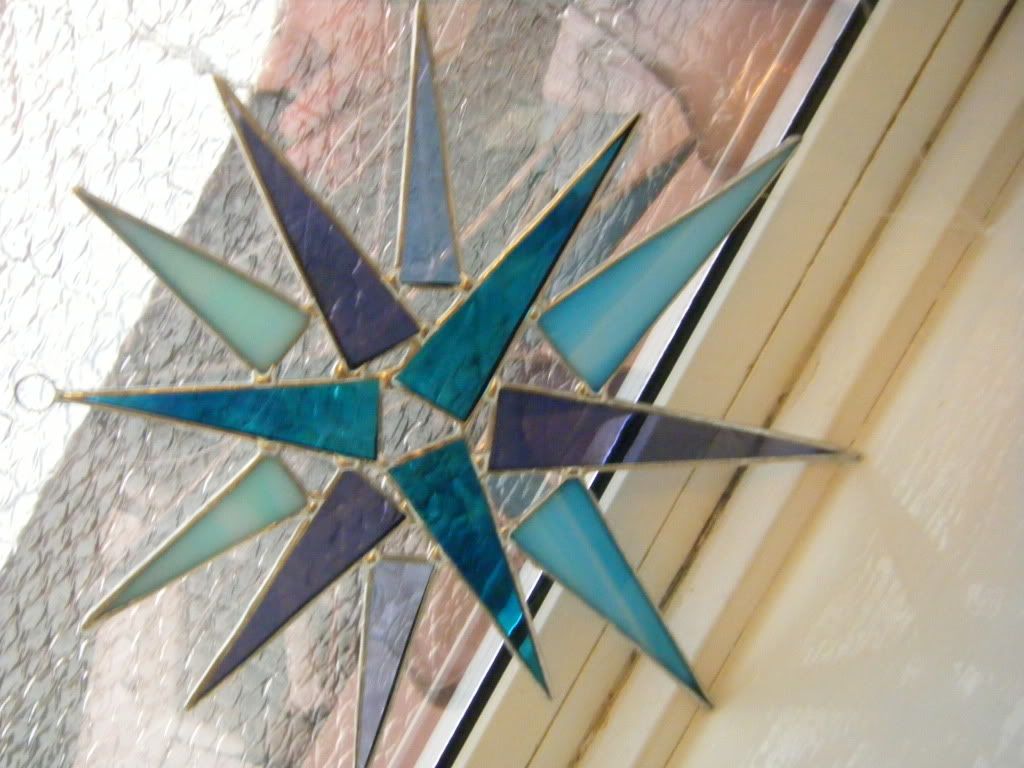 I love the way it looks with the sun shining through. I was SO proud.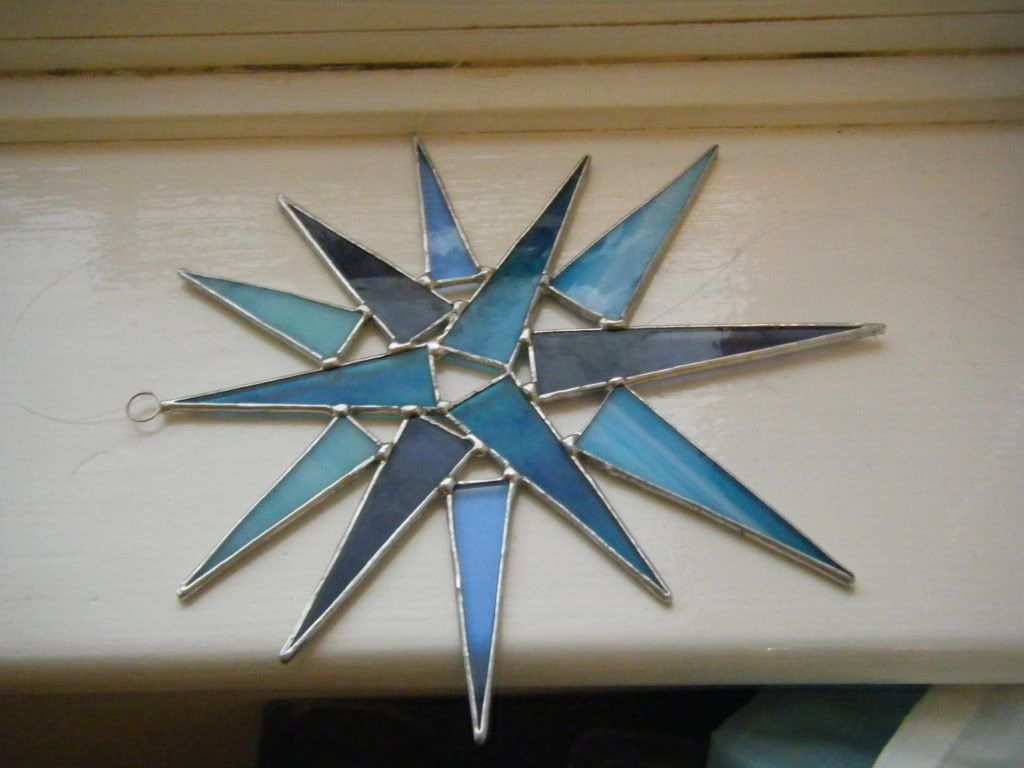 My soldering isn't fantastic, it is a bit messy, but hey, I MADE this!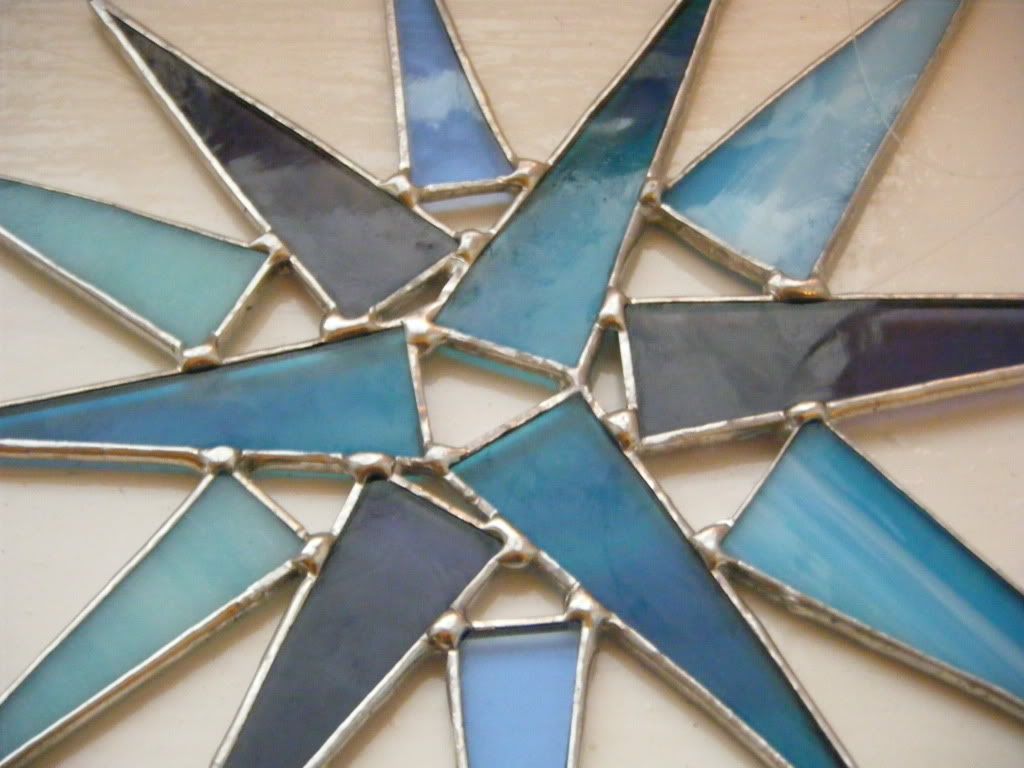 Stained glass work is fab and I do intend to go to a few more classes to make some other objects. If I enjoy it as much as I enjoyed this, I think I might just splash out (and by splash out I mean save up for months, then find a bargain) on the grinder and soldering iron to do some of this hobby at home. I also have an urge to try glass fusing, glass slumping and lampwork, but can't find any classes nearby. The tutor from this class is doing a glass applique course at some point which I will go on.
So, you're wondering what's so sad about this? That I can't afford to take this hobby up right now? Nope, it's worse than that. Mr CA decided to hang it in the window and, ignoring my advice about a drawing pin, started to wrap it round the curtain pole. That's when it fell. And smashed. I was gutted, I still am gutted, that's why there's no photo, I still can't bring myself to look at it and it's the reason it took me so long to post about this.
If I had the equipment, I could mend it. But I don't. So I can't.