Good afternoon ladies. I've scheduled this post as at this time on Saturday I'll be at my parents house for my nephew's first visit to his ancestral home! I'll be far too busy cuddling and kissing and playing with him to write a post!
Do you remember my crocheted snowflakes? They look a bit better now, they've been blocked with about half a can of starch!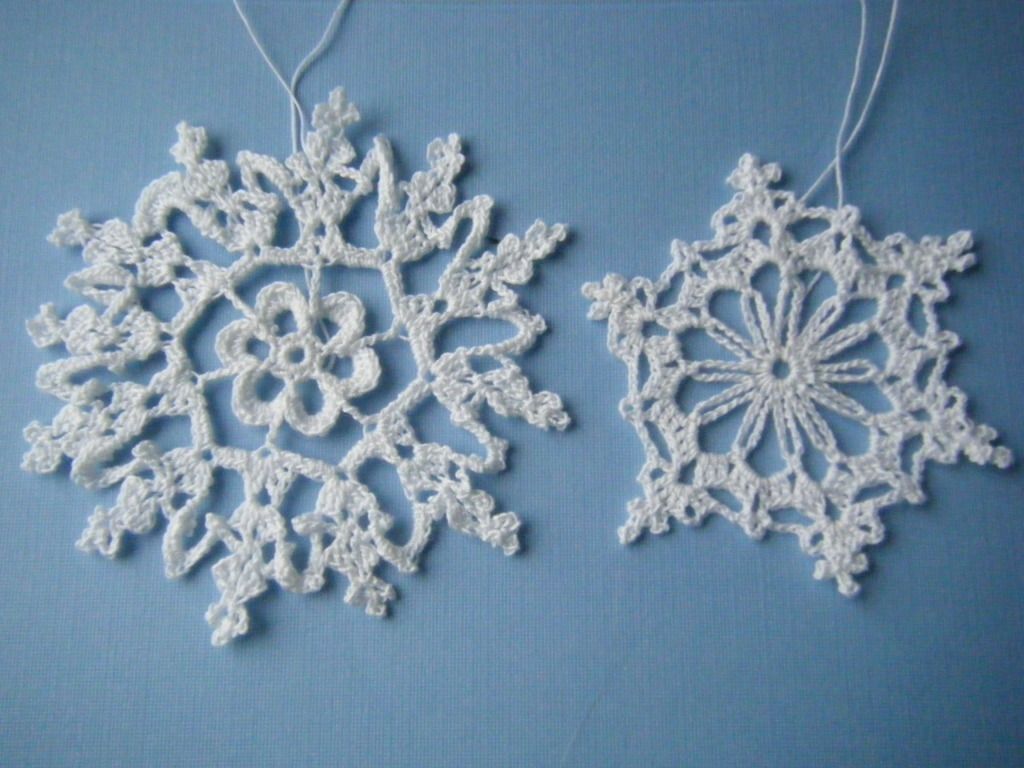 Although it's a vast improvement, they're still too floppy considering they're to be hung on a tree, so I think I'll take Nancy's advice and Mod Podge them, maybe even adding in some glitter.
They were made from free patterns, go to the
original post
for the links as it took me forever to identify them last time! I crocheted up a couple more. Most of the pins I have of crocheted snowflakes are from the wonderful blog
Snowcatcher,
where a free snowflake pattern is published each Monday, adding to the huge collection already there. Some are too hard for me and I've been struggling - not because of the patterns I might add which are very well written, it's just that I forget that I'm not a pro-crocheter!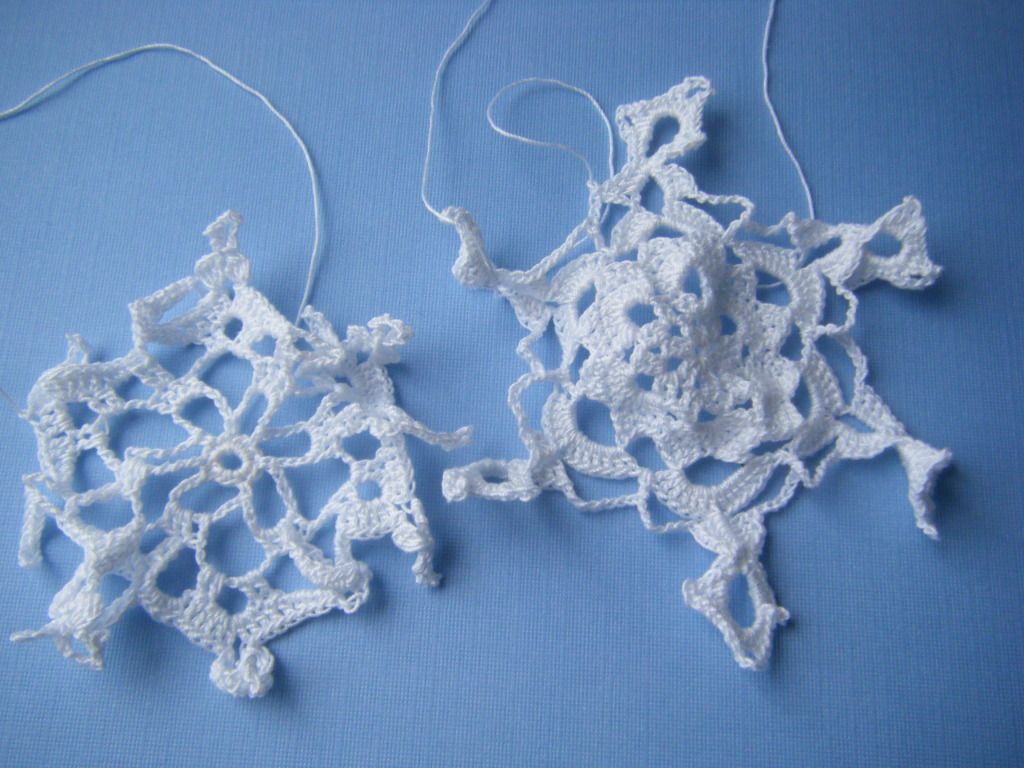 The patterns for these too can be found here and here. Next up in the Christmas decorations stakes was a Santa. Again, I used a free pattern, this time at the Sugar N Cream site which has a lot of free patterns.
He's rather odd looking, but also rather cute, I love his wire glasses. I forgot to add a ribbon when I put the pompom on, but to be honest, he's a bit too big for a tree anyway. He'll have to be a freeform Christmas decoration - though I wish I'd filled him with something heavy at the bottom as he doesn't stand up properly. Clearly he's had too many sherries...
One last thing before I go. I've been getting lovely comments from a lady called Kerry who is a no-reply blogger. I've gone into her profile on the comments but it comes up asking me to log into open ID. Kerry, I'd love to reply to you but I'm not sure if you're the same Kerry who I talk to who's from Leicestershire, or another one. Can you let me know? If you're a different Kerry, can you let me have your email address so I can write back to you? Thanks! Oh - and I didn't bother with a crime number or claiming on my insurance as my car is an old banger anyway and it'll just put my premiums up.