I've been working on the final And Sew On blocks from
Kristy at
Quiet Play
. This is August's block, entitled I Like Big Stash. I wish I really did have a cupboard full of fabric and that it was as organised as this one!
Before I'd sewn the sections together, I couldn't see how this would work at all. It didn't look like anything, let alone what it was supposed to. But then, as if by magic, it transformed!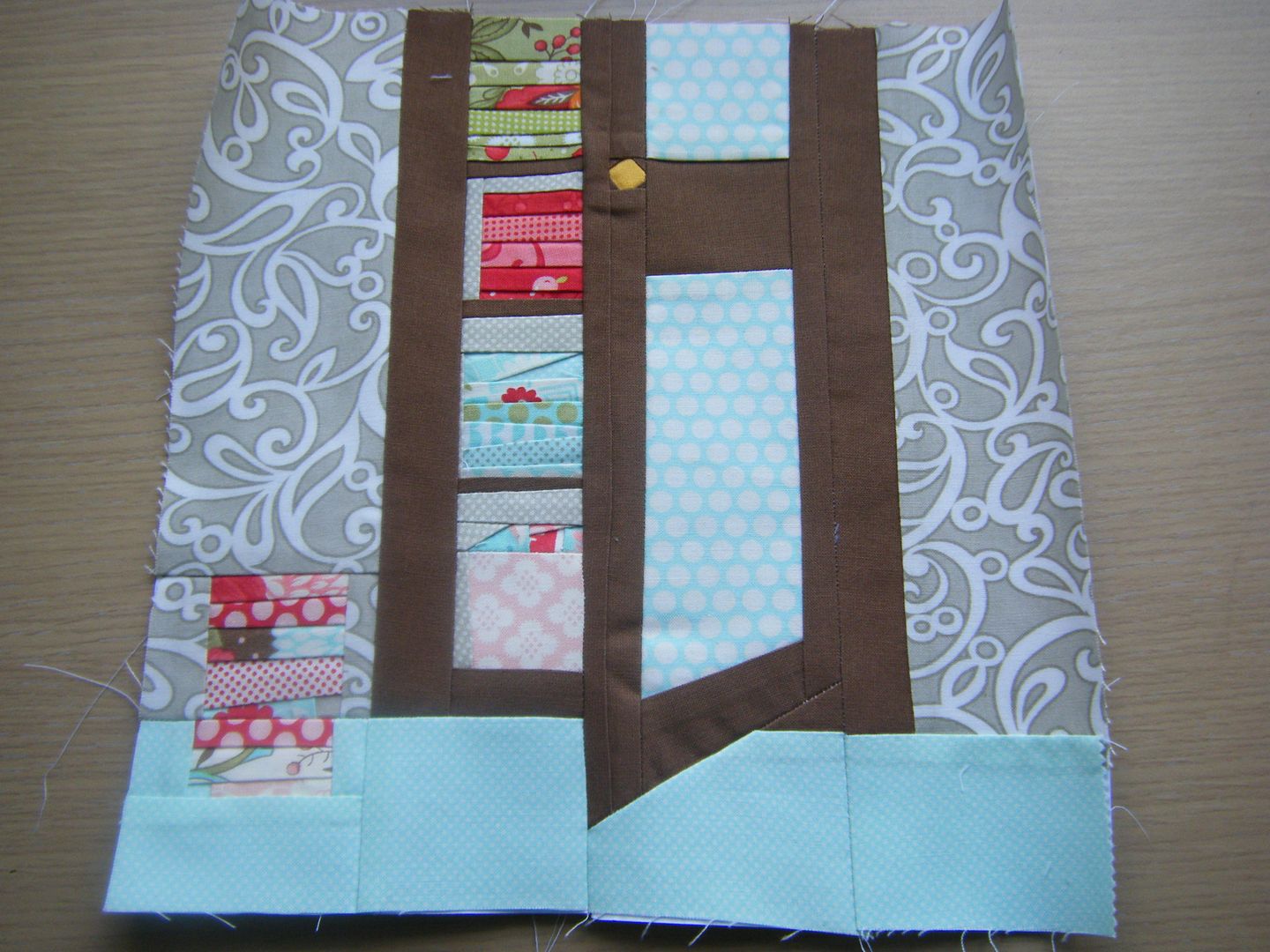 The piles of fabric used some very tiny pieces, but they weren't difficult at all. There was one part that I resewed 4 times as I kept putting it on upside down! I think it was one of those pieces of floor...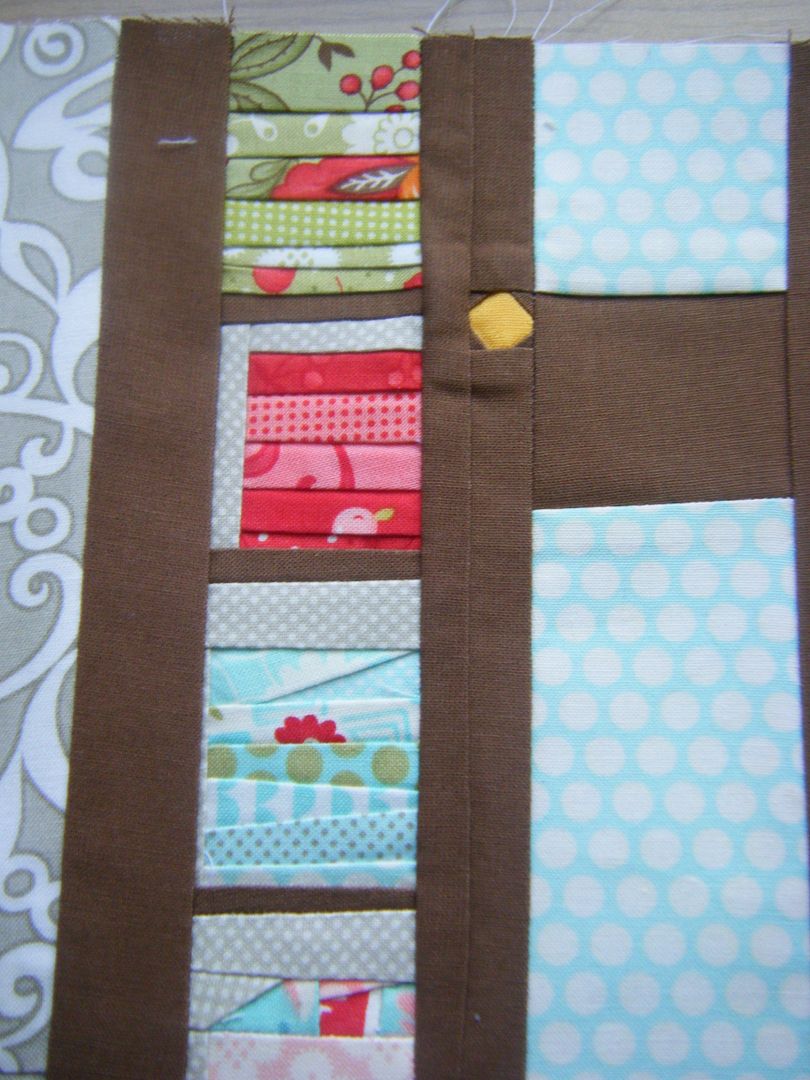 If this was my stash cupboard, it would be my Bonnie and Camilla stash cupboard, so I'd have to have others for the rest of my fabrics.
Oh, I wanted to show you a tool I use when paper piecing. One of my guild mates laughed at me, but I actually find it really useful for smoothing down the pieces when paper piecing and especially for pressing seams open with patchwork. It is just so much easier on small pieces than a massive great big iron.
I tihnk it's a Clover Mini Iron, but I might be wrong. Finally, I have a shot of the back of my block. Just because...
Related posts
block 1 - Measure Twice
block 2 - disaster
block 2 - You little ripper