I've had these pictures saved in a post since I went on holiday in August, I don't know why I was saving them and didn't just write a post about them! It's more looming. I know I promised to show you how to set up the loom and why it's so great, but I still haven't done that - maybe that's why I was saving them.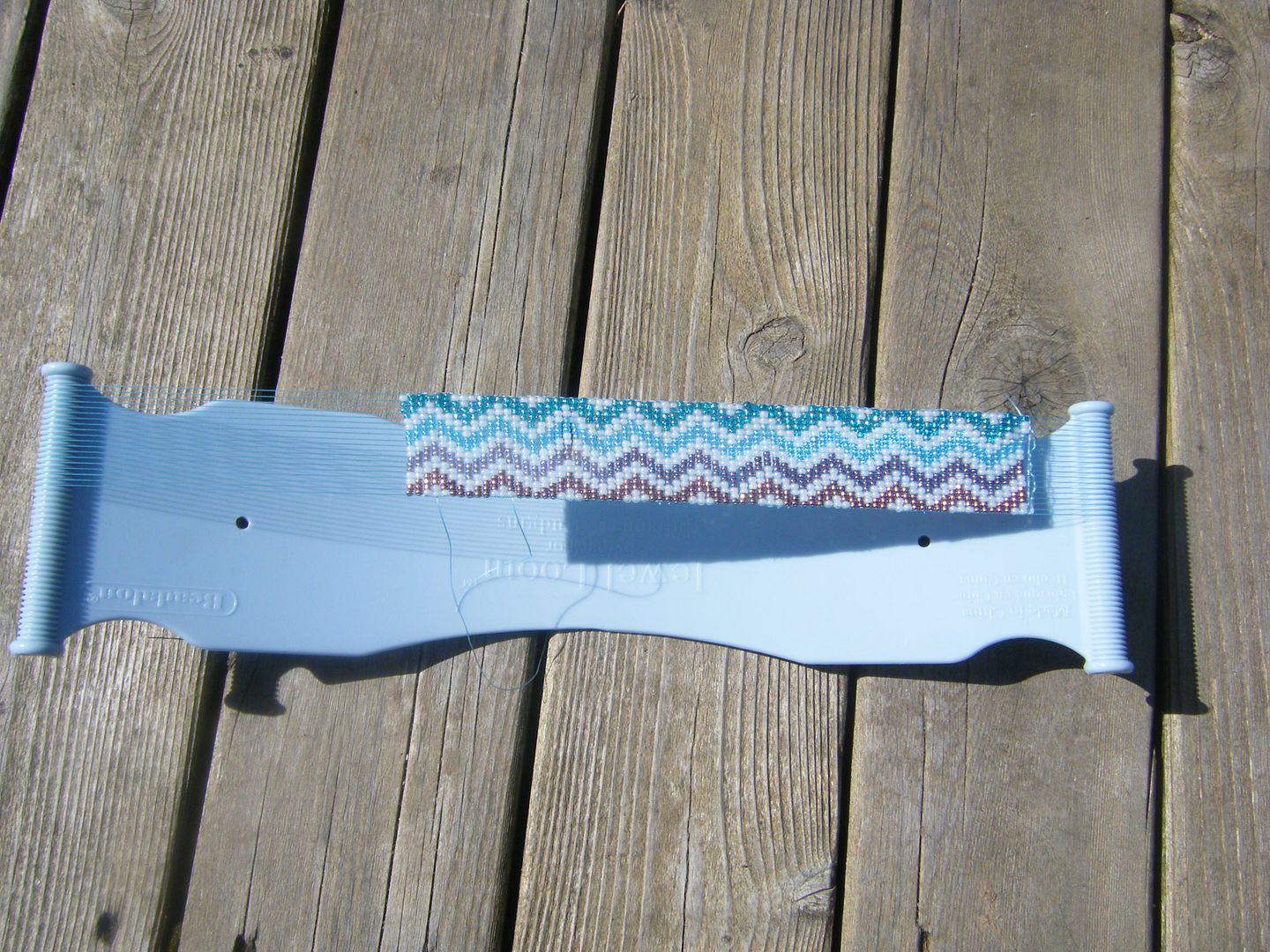 I made an extra loom bracelet of a design I'd made up myself. What I didn't consider, and what I still haven't checked, is whether I have a ribbon end of the right size to attach to this!
What do you think? I used a turquoise (beads I stole from my mum!), aqua, purple and a lovely copper that was part of a mix. I'll have to track down some copper size 11s as I love them. I used nymo thread to do the weaving.
It took me ages to tie all the ends together and then tie them in groups so they lay flat!
I tied each thread in pairs first, with its neighbour to the left and to the right, then into three groups. I hope that will be secure enough. You can see here that the turquoise beads are a tad bigger than the others, despite all being 11s. It makes the bracelet slightly wavy, but I don't think you'll notice when it's curved round my wrist.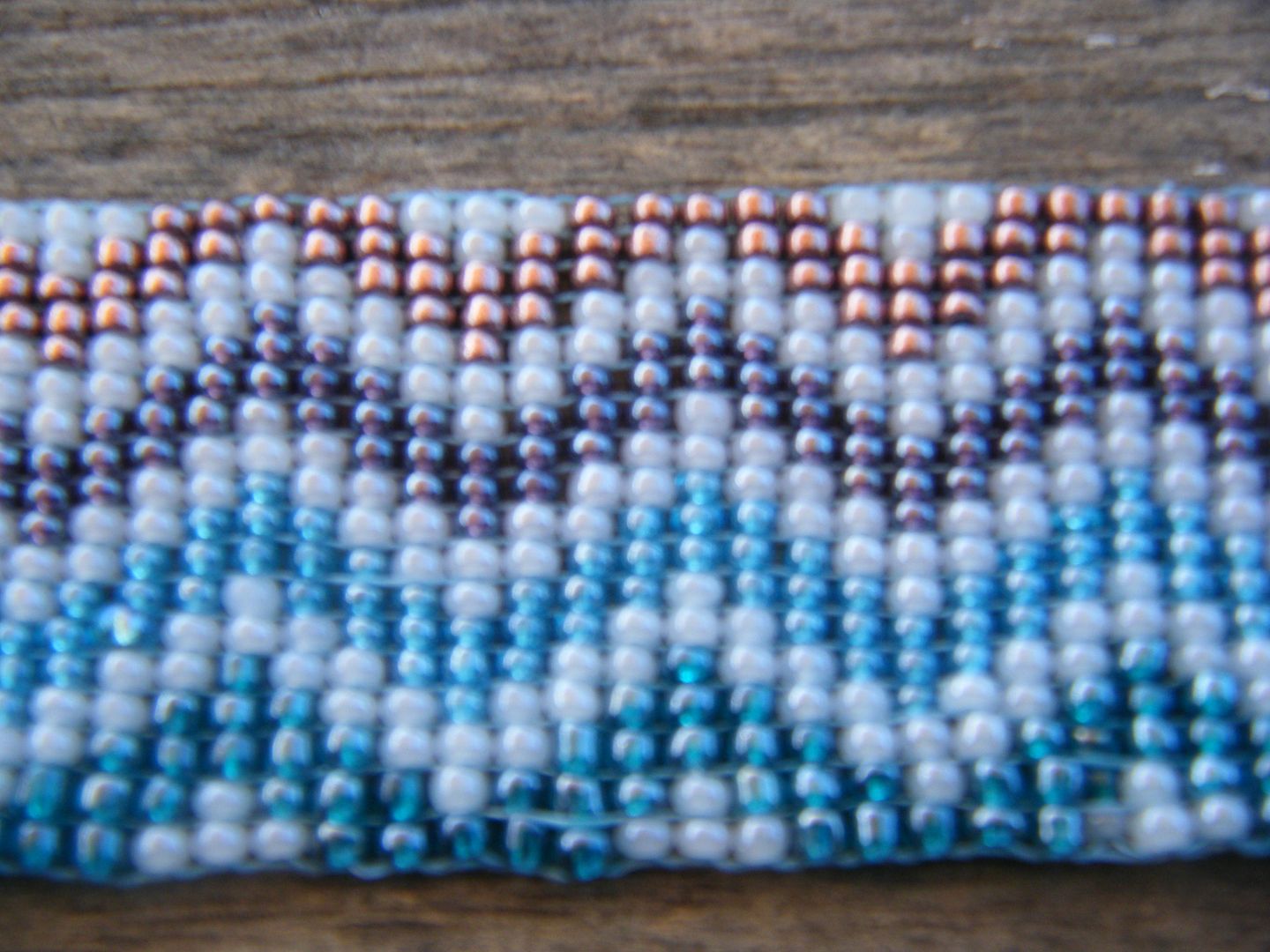 Before I whipped that one up, I made another small, 7-bead wide bracelet using one of the patterns from the class.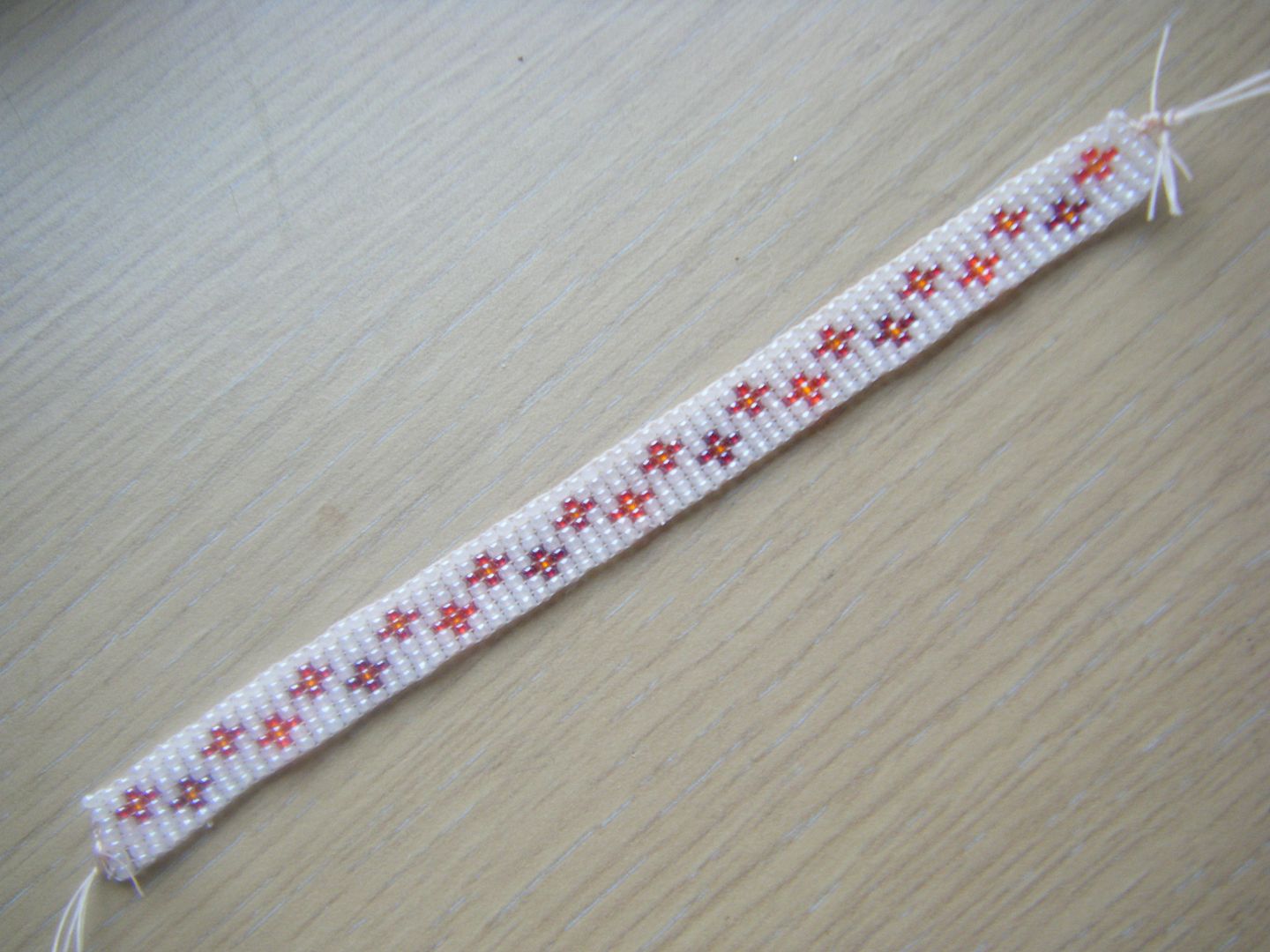 It's a little bit dull with all that white. I'm not sure what would make it better though.
Writing this post has made me itch to do a bit more looming... maybe I'll even remember to take those photos I promised!