Morning ladies. I realised I hadn't done an update on my tumble-down house. The building work is all done now and we only have some painting to do once the plaster is dry. Oh, and the entire kitchen to fit, paint and tile. Do you want to see how it came about?
I'm following up from my last post on the subject, so if you missed it and want to see how bad it was before, click on that link. The photo above is the corner of the dining room. We now have a doorway leading to the cellar where once there was just a wall with a humungous crack in it.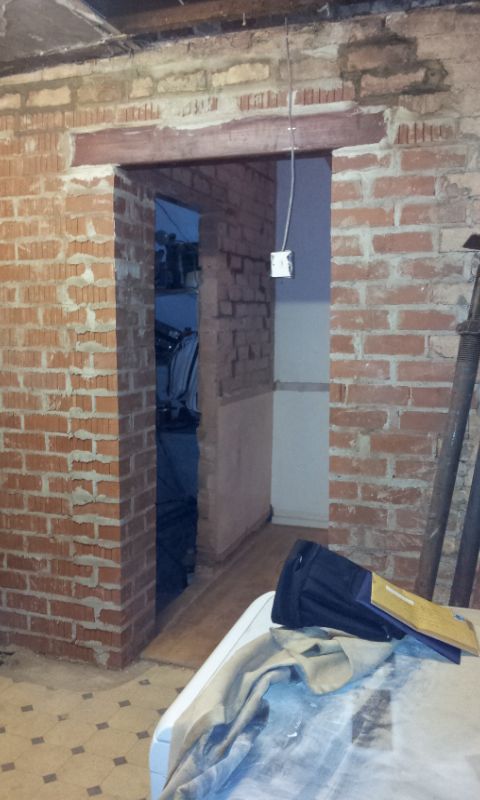 This view from the kitchen shows the new lintel. The one before was wood (I think) and very bowed.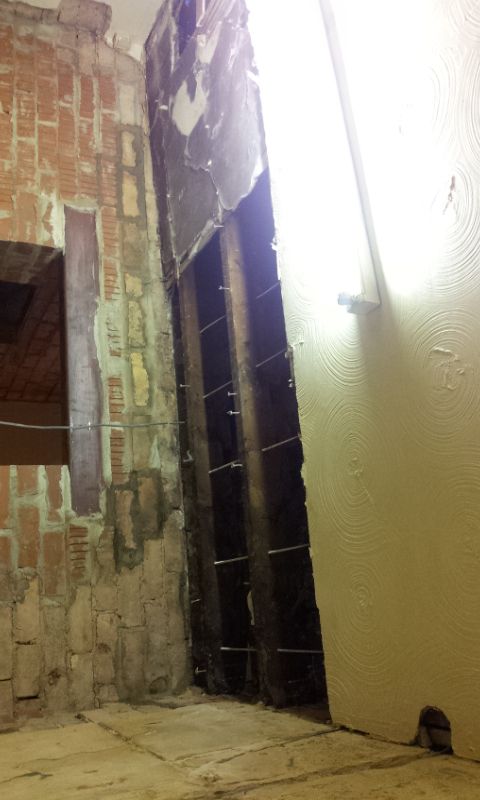 This is the kitchen ceiling, above the doorway in the previous post. There was an empty crisp packet up there, an early Walkers one. Maybe I should have sold it on ebay, could be worth a fortune, after all it was "vintage".
Here's the entry from the kitchen to the dining room now clad in plaster board.
And from the other side of the doorway.
Of course, they filled that hole (not sure if the crisp packet is still up there or not...)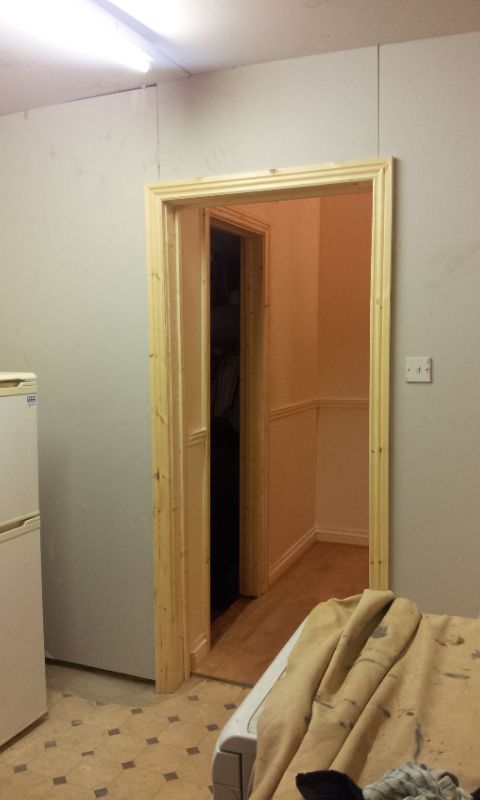 Then they plastered and put in the door frames. It looks so much better already. The pre-plaster that they put on was the smelliest thing on earth. It stank of wee and as it was the kitchen, dining room and both hall ways, the entire house stank of wee. Delightful.
And here it is all plastered and waiting to be painted and have the doors fitted. I'm going to wait to do that until the kitchen is fitted. I've only removed the brick dust from the main areas as we don't see the point in doing a massive clean only to have the plasterers round and then the kitchen-fitter sawing wood and stuff. Now I just have to wait, there's been a bit of an issue with the fitter and getting it done could take some time. I'm trying not to cry about it too much.