I bet you are all very relieved to see this blog post title - that's it, you'll never have to read about this damn project again! This is number 14. - Alphabet chart on the list. In the comments some have you have called it a quilt, others a book and I realised I'd never actually explained. It's neither. It is to be hung on a wall, like the poster versions most kids have. Want to see it?
I've just realised I never measured it. Well I must have to cut the interfacing and backing fabric, but I didn't write it down. Each square was 6", I sewed with a 1/4" seam allowance, making each square 5.5" x 6 across = 33" wide, and 5 tall = 27.5" high.
I took some closer up photos as it's hard to see on the top photo where I was standing on a sofa!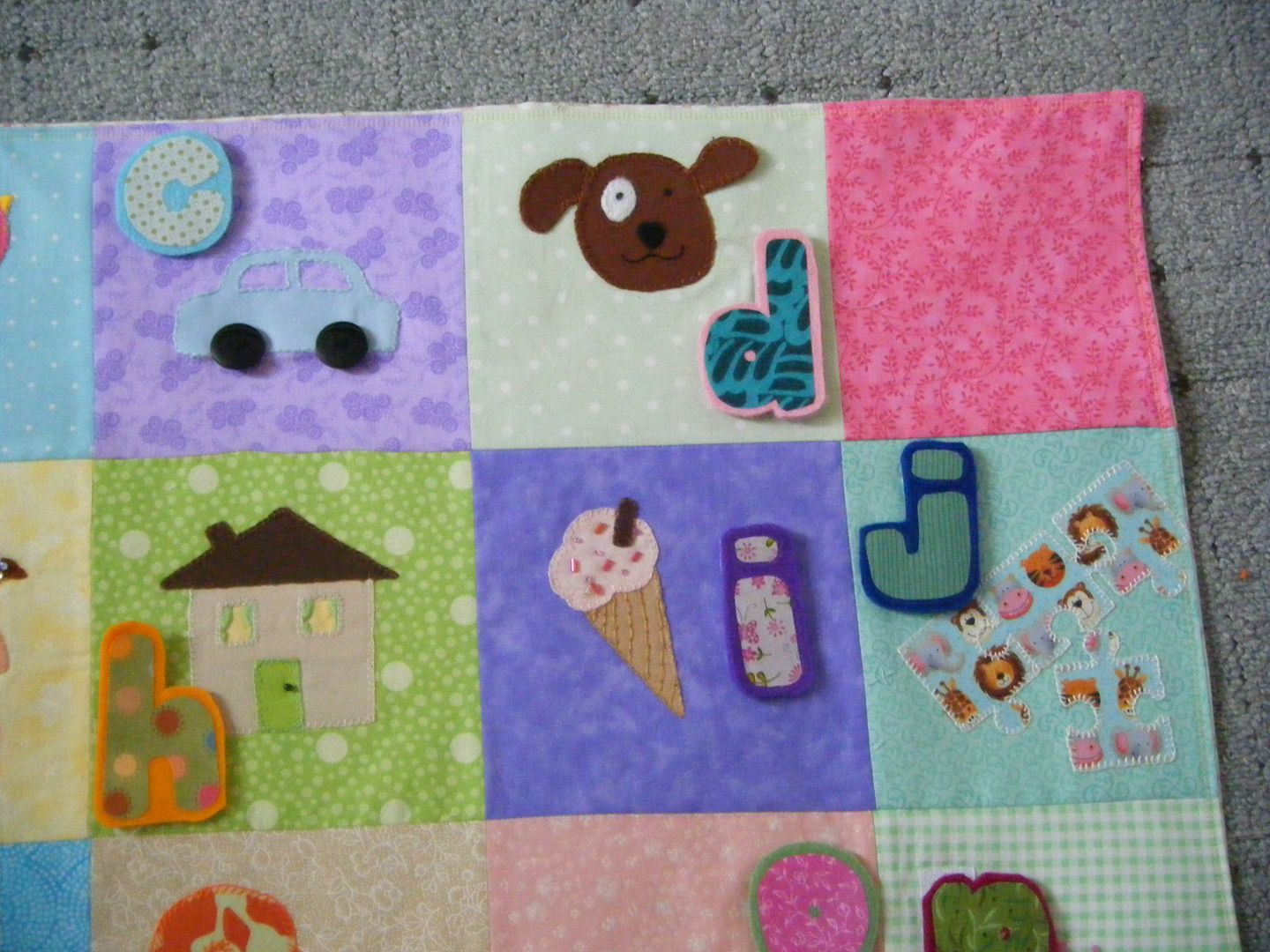 Have you got a favourite square? Any letters where you would have done a different image? Do you know what the orange blob is yet Samantha?
I like the rabbit best, but then you already knew that.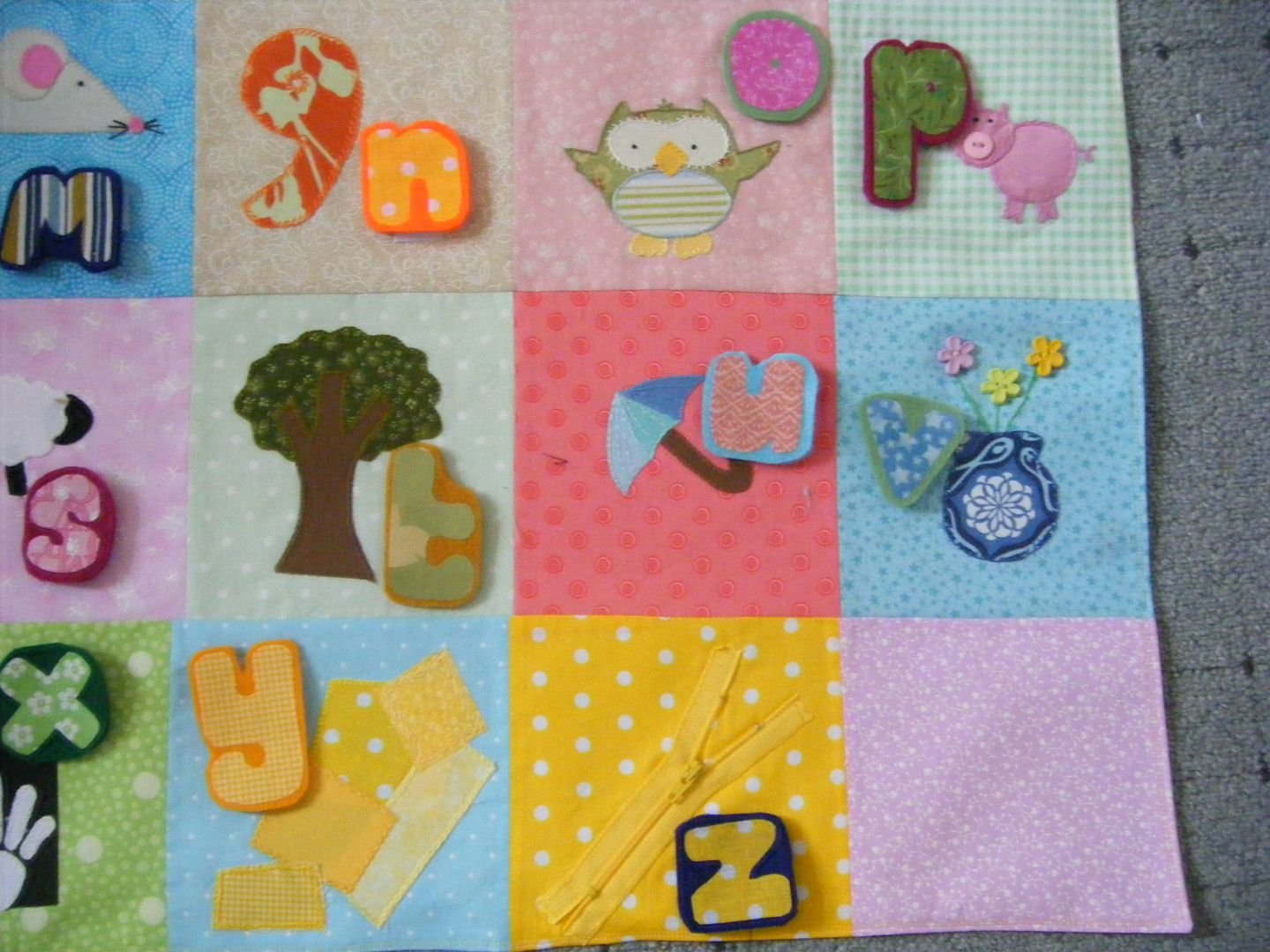 I kind of wish I'd kept track of how many hours I put into this project, it was a lot, I can tell you that. I started it about 3 years ago!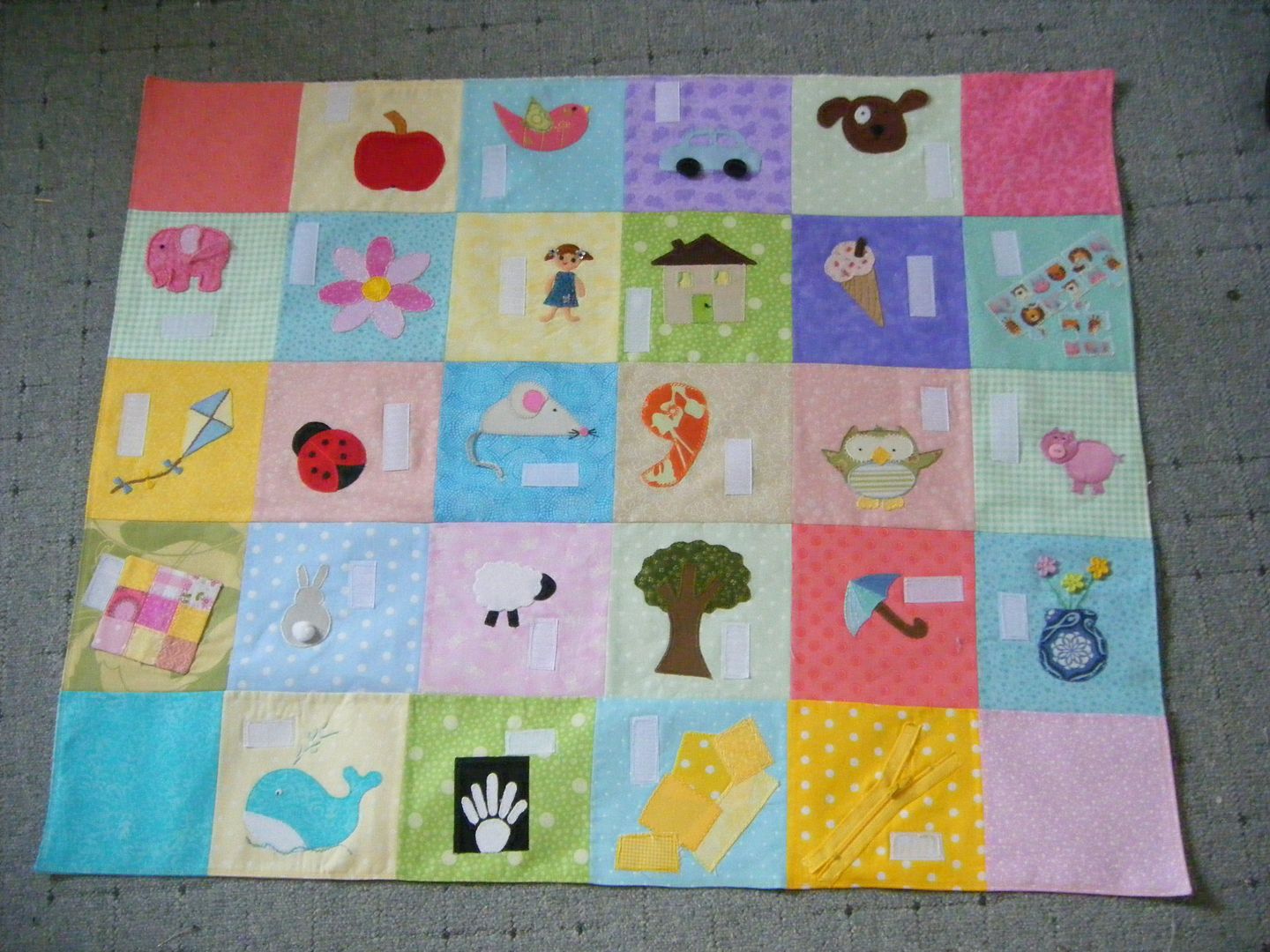 Here it is without the letters added on. I was also sewing up a little drawstring bag to keep the letters in and, would you believe it, I got it wrong. I completely messed it up and haven't had a chance to remake it. It's my goddaughter's birthday on Saturday and I'm not sure when I'm seeing her but I might not have time to make a new one!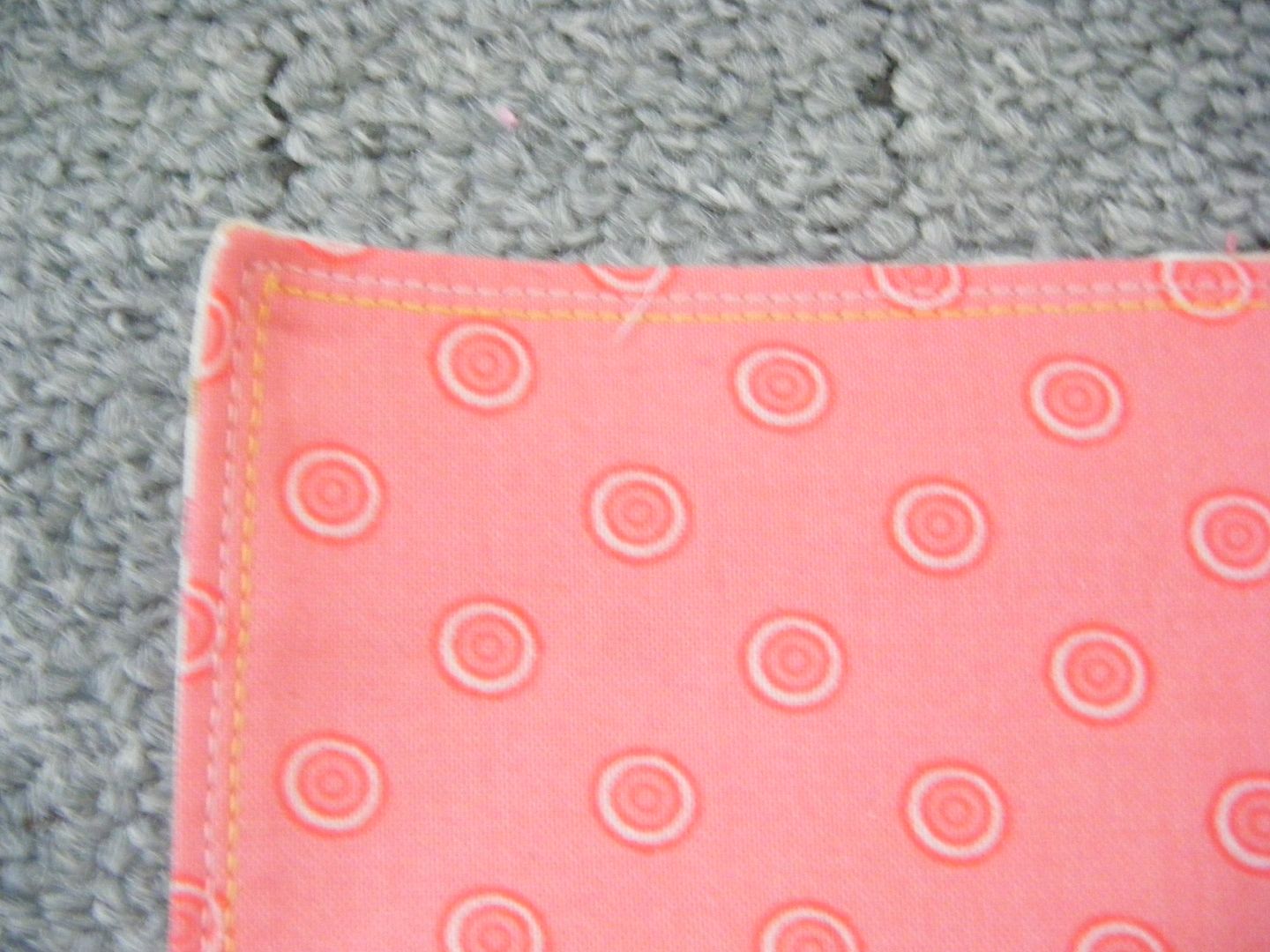 Oh, almost forgot! I twin-needled! Oh yeah baby. It's actually really easy, just like normal sewing. I used pink and yellow threads with white in the bobbin.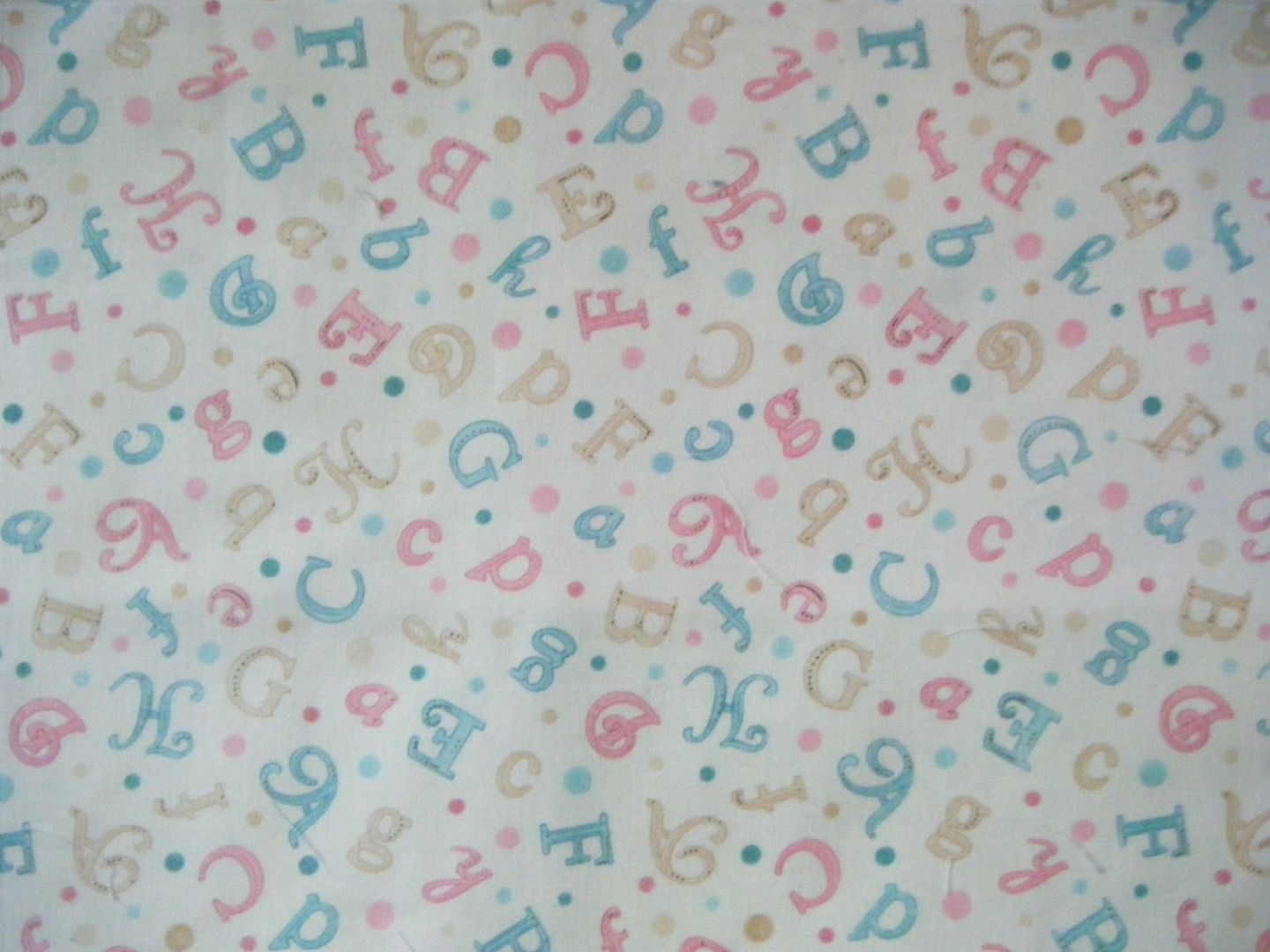 I backed it with this very appropriate fabric that I bought about 3 years ago for this alphabet chart and have been sitting on every since. Phew, I'm exhausted, pass the coffee someone!
Related Posts
A, B, C, D, E, F and G
H and I
K, L and M
J
P, R, S, U
T, Y, Z
X and N
O and W
V and Q