My goal for A Lovely Year of Finishes this month was to make 6 blocks for my Bluebird Park quilt (I'm #60 on the goal link up). If you haven't heard me mention this quilt before, it's because I haven't! I bought a charm pack a while ago with a couple of FQs. Then I bought some half metres of the bunnies. Then half metres of the sketch-type fabric. Then some more FQs. Enough was enough, clearly I love this line, so time to make something with it. Some of the bunnies will be put aside for the bunny quilt.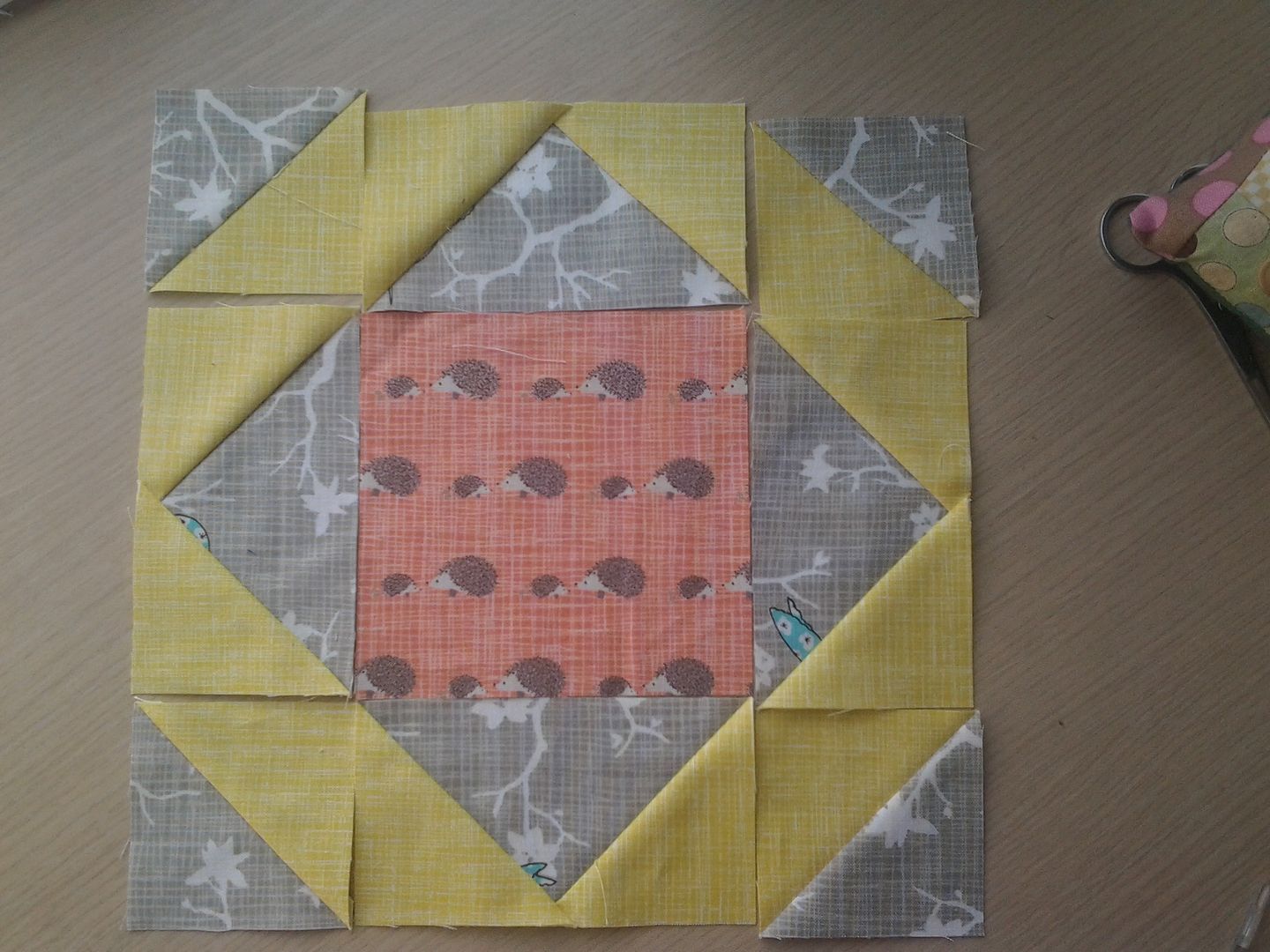 I don't have a pattern for this. I'm kind of winging it. I knew I wanted to show off some of the charms, so thought I'd start with some star-type blocks. After cutting the fabrics for 8 blocks, I thought I'd have a play around before committing to a block. Above we have option 1.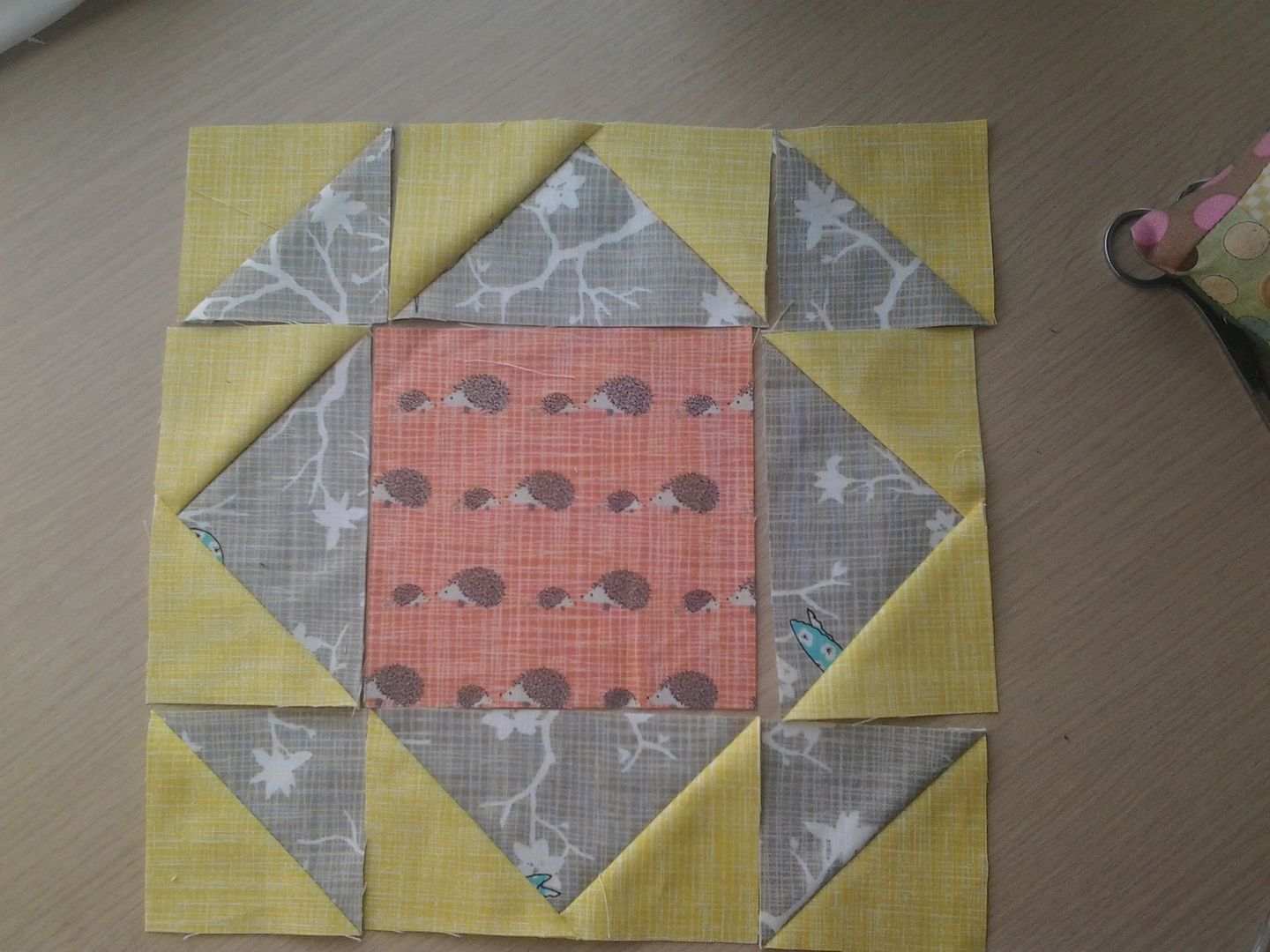 This is option 2, these are both sort of like Economy blocks, but a bit different.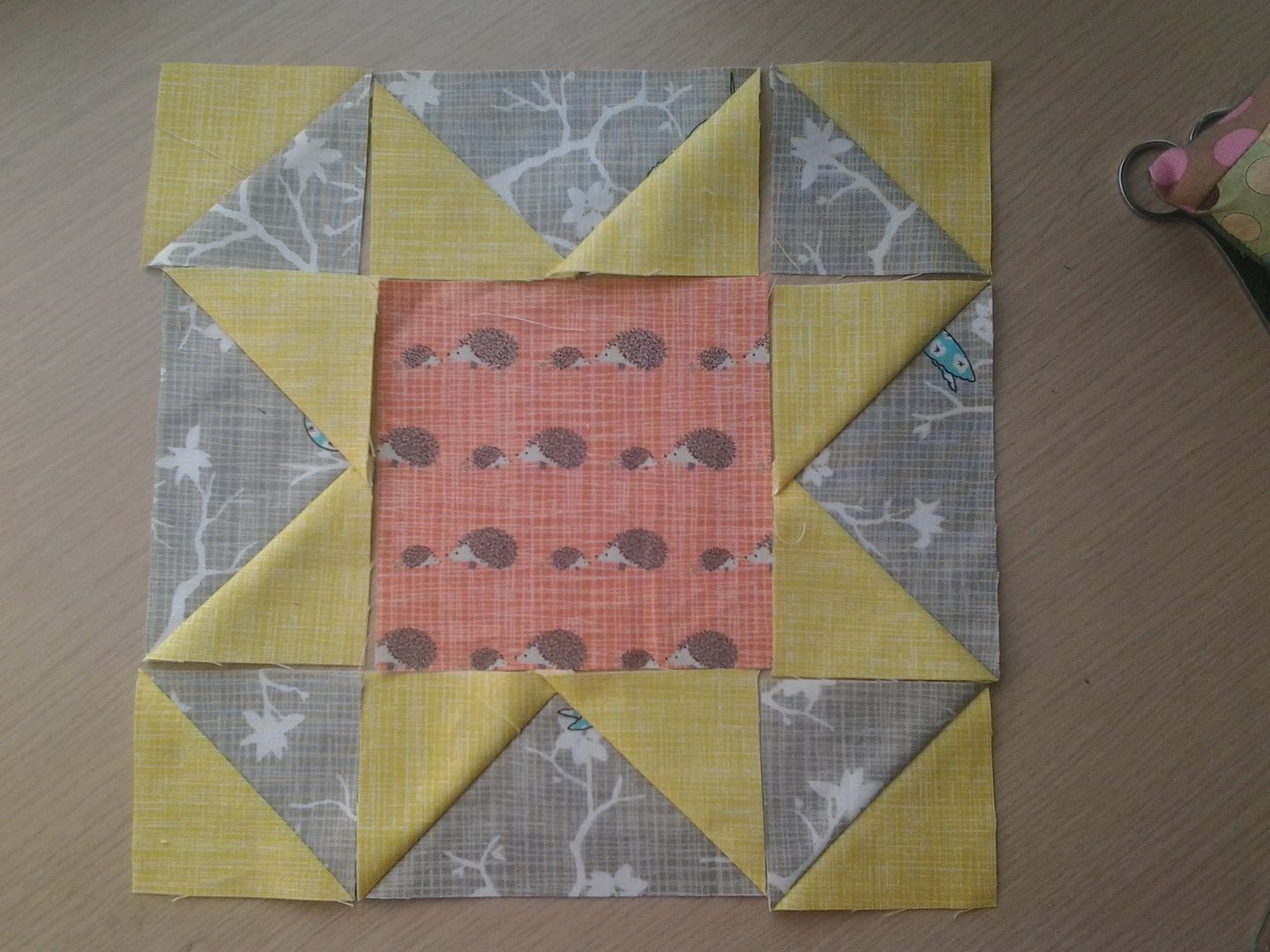 Here is the original idea of a star. I was going to have solid corner blocks, but the HSTs sort of happened!
And a star with the corners turned round. At this point I was going to publish these photos and ask you which option you thought I should go for. In the meantime I laid all the cut parts (the flying geese and the HSTs had been pieced) on the floor in the star formation and I knew that was the one. So I sewed.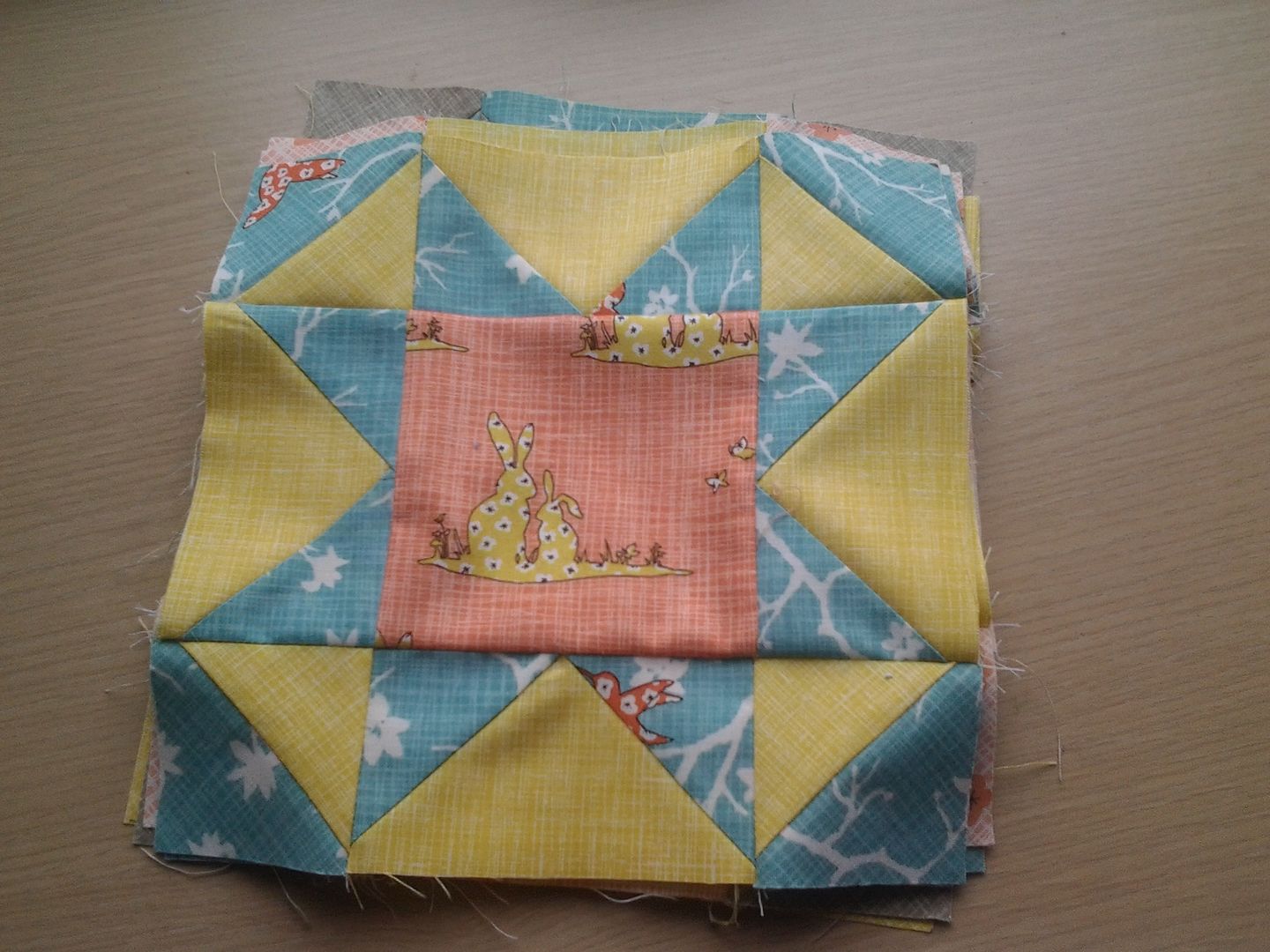 Phew, it takes a long time to piece 8 of these babies!
I now need a plan for the rest of the quilt There's a gorgeous floral fabric, but it needs big pieces to really see it, so I'm thinking of having some squares of that in the quilt. These blocks are 8" finished, I'm thinking of sashing them to make the 10". I also thought I might sash everything, but having gone online I can't find a single shop that has enough of one of the sketchy prints left - other than shops charging £3.50 an FQ!! I'm going to make some more block - no idea what!! Then I'll see. If it needs sashing, I might pick a Kona or Klona to use.
Anyway, that was my long winded way of saying that, even though it's early in the month, I've smashed my ALYOF goal!