Recently I saw and pinned this bracelet and knew I wanted to make it. Please take a look at the link, she uses Miracle beads. I used them too but can't get the colour or shine across in my crappy photos. They really are amazing beads, you should see them when the light shines on them, they glow.
I used 3 coils of bracelet size memory wire. Memory wire does what it says on the tin. It keeps its round shape. It's made from steel so is VERY hard to cut and to work. Making the loops on each end was very difficult and they are not neat.
It is strung with 3 colours of small Miracle beads and one large with size 8/0 black seed beads in between.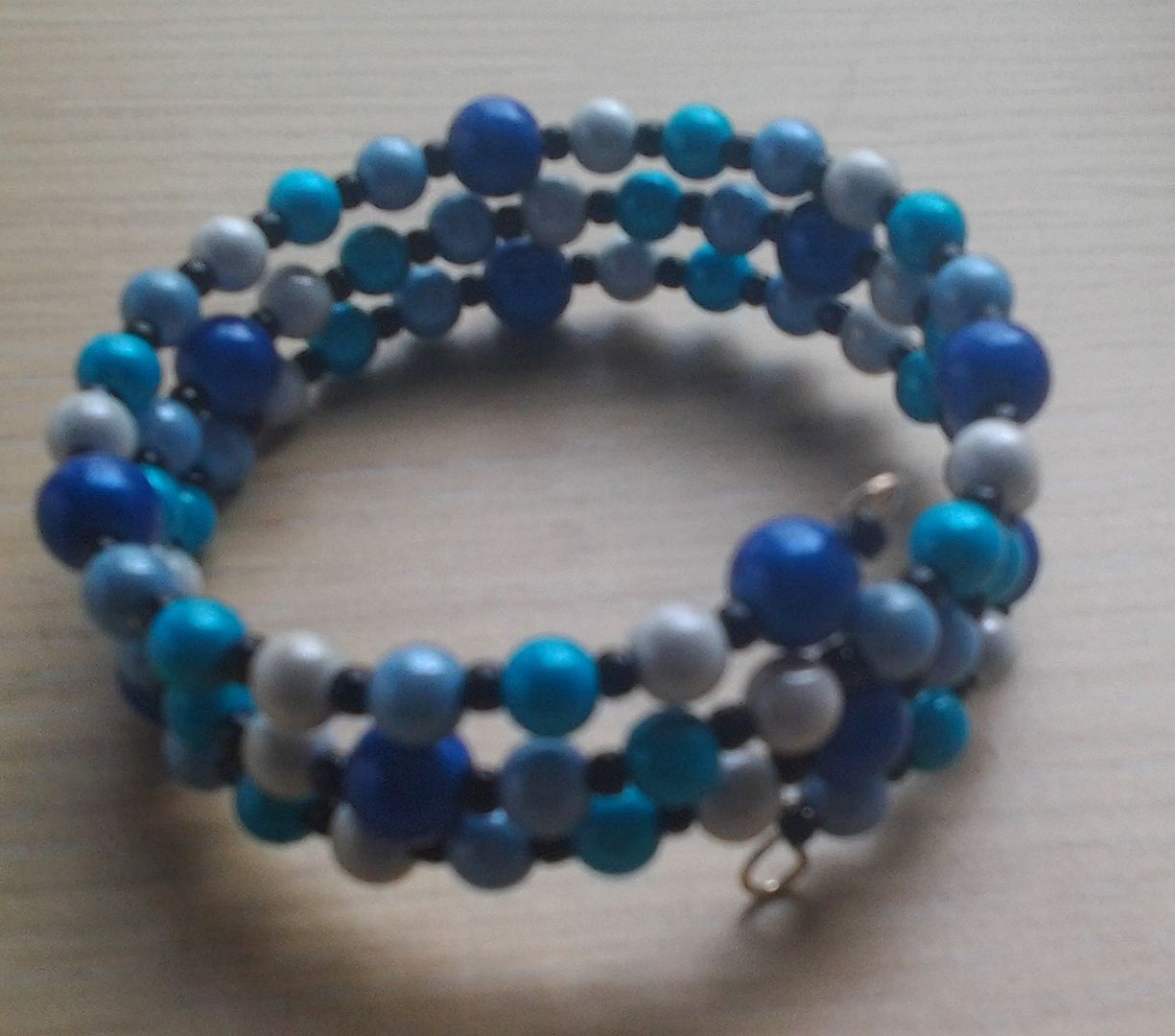 Maybe when my lightbox arrives I can try taking another photo....