I think I need to get my hair cut, or maybe my head shaved. Remember the story a few weeks ago about the bee stuck in my hair? Well this week, whilst at work, I was beavering away when I saw something out of the corner of my eye. It went. I saw it again and again it disappeared. The next thing I knew, there was a spider abseiling down my glasses!! It would appear I had a spider living in my hair... What next? Will I wake up to find a pigeon nesting on my head?
I've been slowly but steadily stitching on Elizabeth Almond of Blackwork Journey's Save The Stitches blackwork samplers. Not actually Elizabeth's, I think she'd be pretty pissed off at me ruining her beautiful work, but on my version.
This is where I'd got to on the last update. The four complete blocks and the small one are block 1. The outlines are all block 2 and I'd started the filling stitches.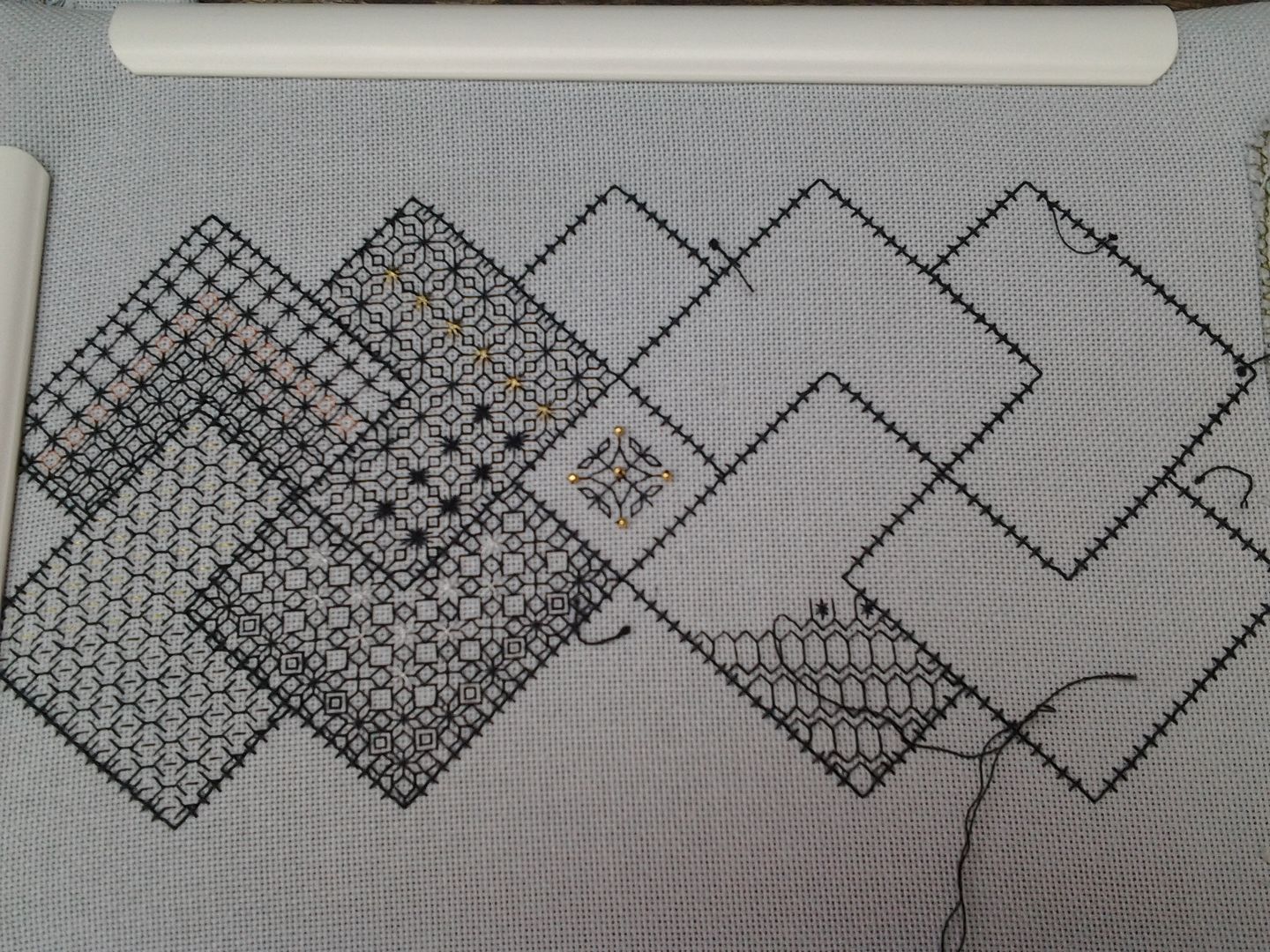 Here is where I am now. Block 2 is all finished and I've put in the outlines for block 3.
If you have any interest in a long-term stitching project, even if you've only done a bit of cross stitch before, I'd recommend giving this a go.
Related Posts
block 1 finished
Block 1
The tiny version