I've got very little to report this week, it's been a tough few weeks and I've done almost nothing. Except watch both series of Orange is the New Black on Netflix (fantastic, you have to watch it) and the first two series of Breaking Bad, which I'm now addicted to.
Mr CA was away working on site so I moved my sewing machine to the dining room table (out of the bag where it'd been since the last quilt guild meeting!) and accomplished very little! This is a bag. I did all the cutting out at the guild meeting (6 hours worth of cutting out), then I fused the interfacing and fleece in place and... that's it so far. Long way to go on this.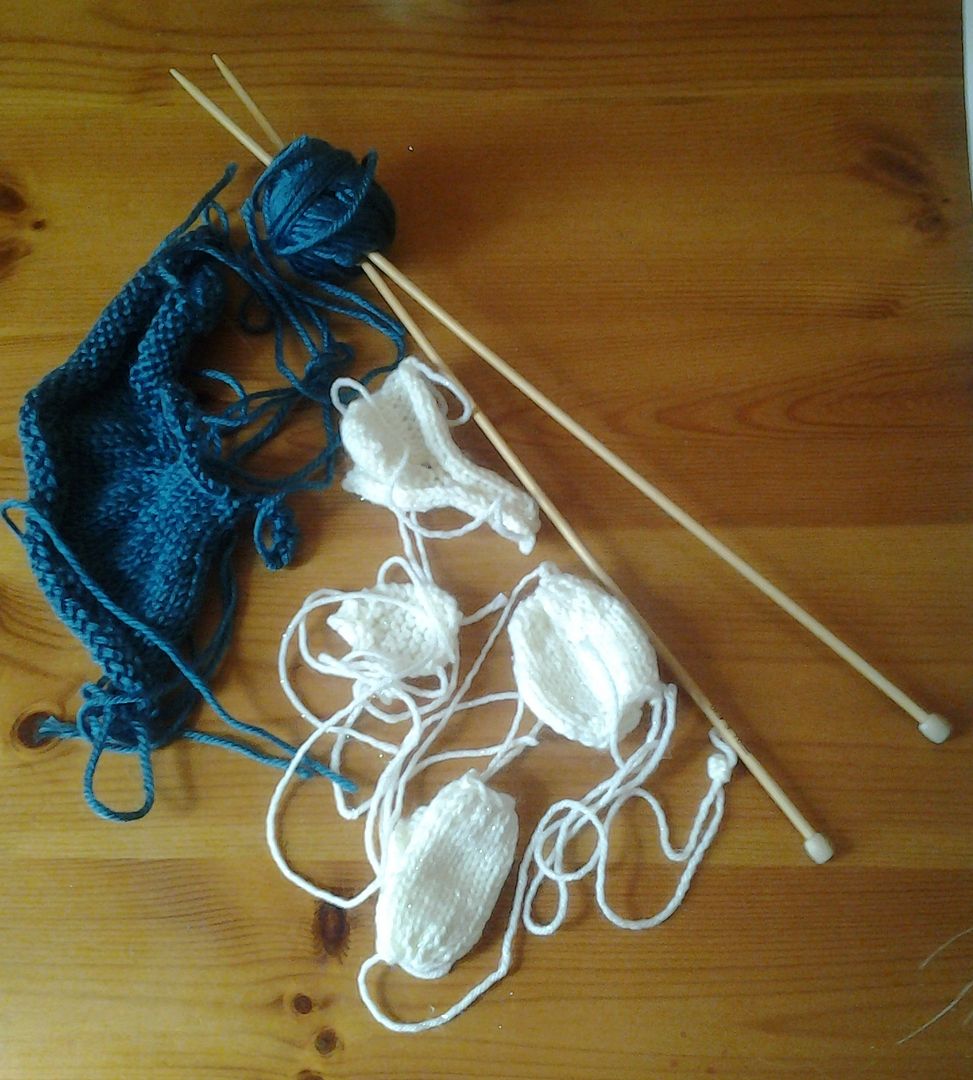 Yes. That is knitting. Yes, I know. I hate knitting. Mum had given me a stack of craft mags and this pattern was in one of them. I had a couple of car journeys coming up so I took it with me to work on (I was the passenger, not driver!). I got stuck when it told me to ssk as I don't know what that is. I googled it on my phone and found nothing. I must have another look from a larger device... any guesses as to what this is to be?