After pottering and silk painting, it was time for a wood work class at The Manor House Hotel. We were to use a machine to cut out a piece of wood. This is a scroll saw. Mr CA (who is a trained wood machinest type person) says it's not a scroll saw, it's a fret saw. I don't care what it's called.
It is not a machine that you programme, then sit down with a cuppa, it's a hand-guided machine. Much like a sewing machine except there is no foot pedal, the needle is a blade and no thread is involved. It's bloody good fun. We started with practice pieces, triangles and curves.
Then moved on to our patterns. I chose a bunny. What a surprise. The pattern was spray glued to the wood, then it put it in the machine and followed the line to cut it out.
Simple! Actually, it was. I found it quite easy and was pleased with what I did. Mum wasn't so happy with it and screamed "help! help!" the entire time the machine was running! Here's Mr. Bunny. I tidied him up with some sandpaper.
Then I oiled him with Danish oil. He's made from poplar and I chose a uniform piece as the colours vary through the wood from a light wood colour (descriptive, I know) to green. The tutor then drilled a hole through him for me.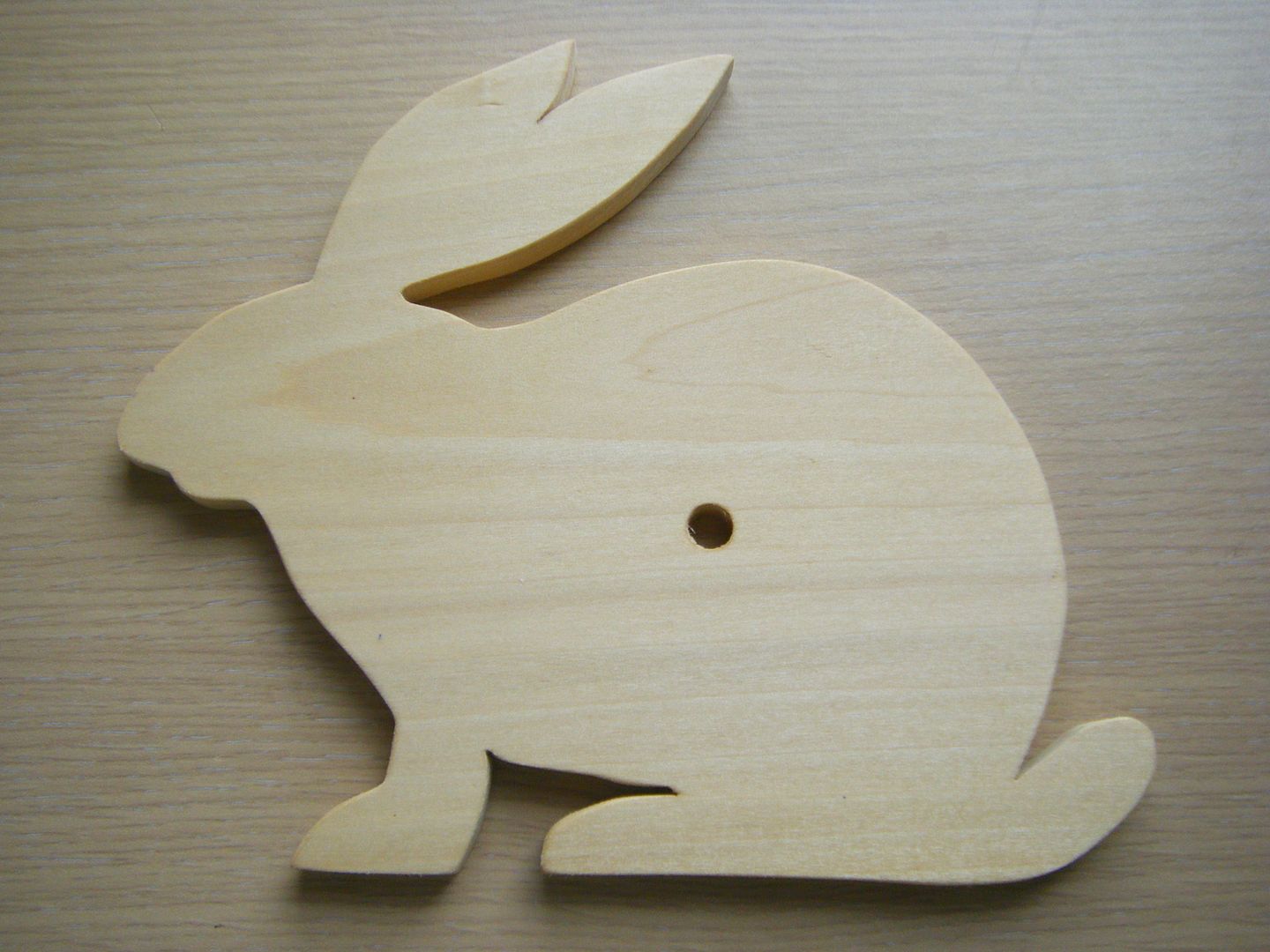 He gave us some clock parts and I put him together when I got home. How cute! I think I'll hang him above my computer.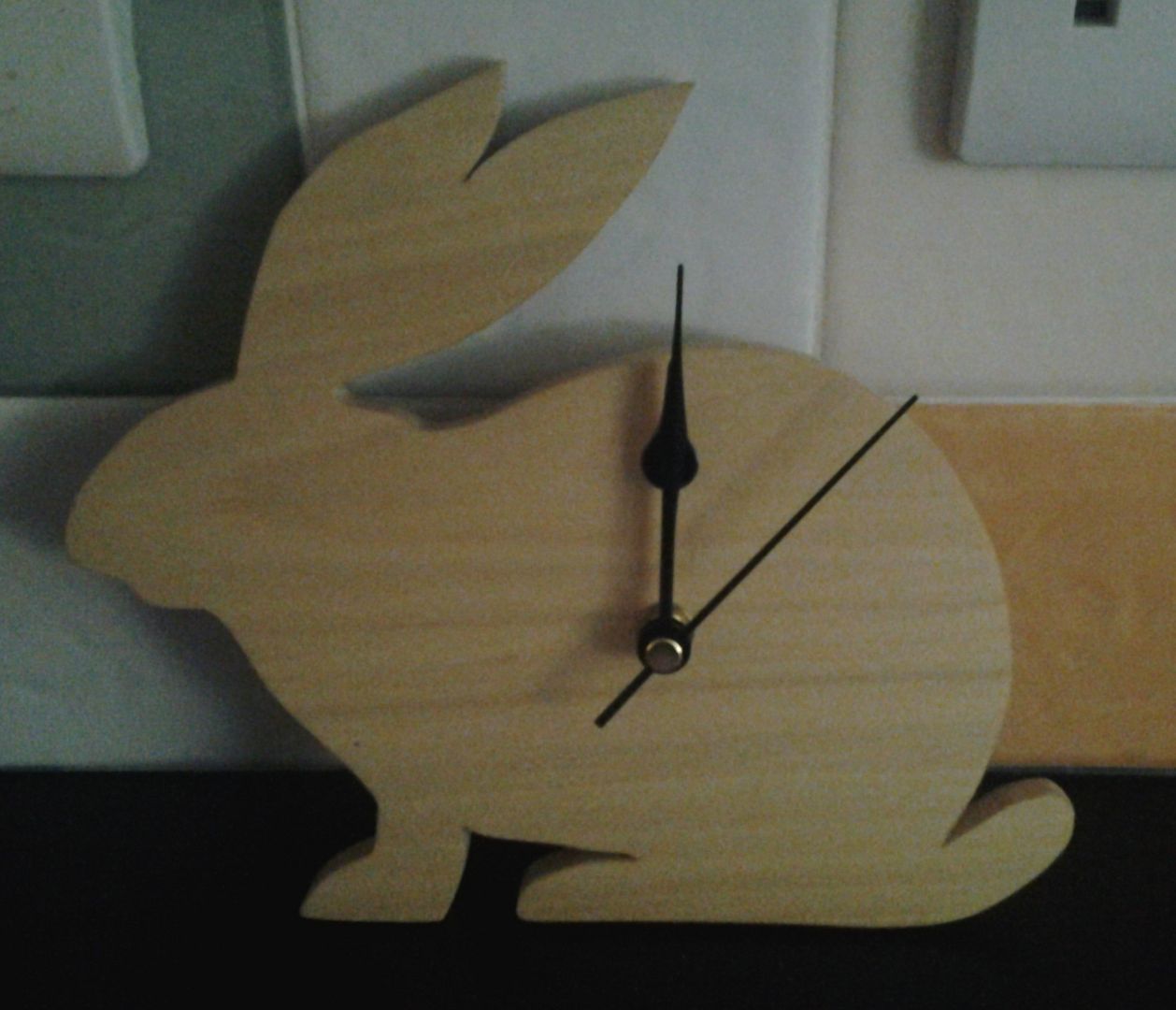 More woodworking in the next post - we move on to picture framing.
First time on a scroll saw - so I'm linking to Something New for 2014