October did not go as planned. I spent the first week of the month at the Manor House learning all manner of new craft techniques and came home feeling inspired. It didn't translate to challenge finished though!
Needlequest
This month was 3d stitches - Sorry Elizabeth, I just ran out of time this month.
Something New for 2014

I've added a lot of links to the party as I tried so many new things including using a scroll saw and silk painting
A Lovely Year of Finishes
I had listed my Art-Deco wall hanging again. Again I failed to get it done, but I did make progress! I spent an hour quilting it, that's all. I did straight lines radiating out from the "sun", but I didn't want to cross the black lines or quilt in the pink/red sections, so it was lots of stopping and starting. I didn't backstitch as it would be too visible so that left me with...
Hundreds of ends!
I'm happy with how it looks though. I thought I might have to buy some thread to match the coloured sections and quilt over them too, but I don't think it needs it.
The lines are closer together in some areas, but I'm not inviting any members of the Quilt Police for tea, so I'm not worrying about it.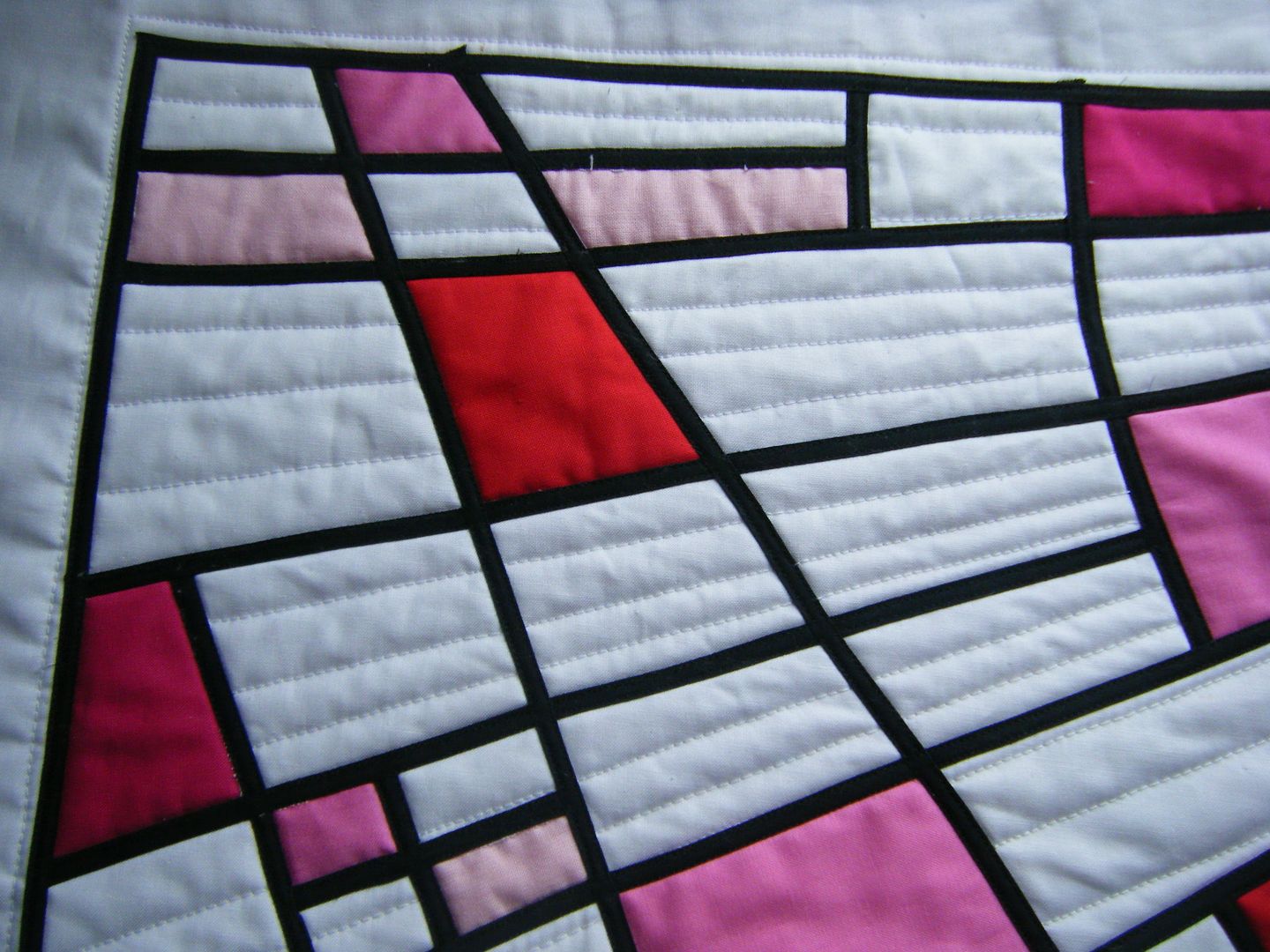 I do have a confession. Those hundreds of ends? I didn't bury them. I took the top thread to the back and tied them in pairs with the bobbin threads. Yep, cheating.
But the back looks a mess anyway. Not only is the black line quilting a mess, there are puckers galore and this hole! Not sure where it came from!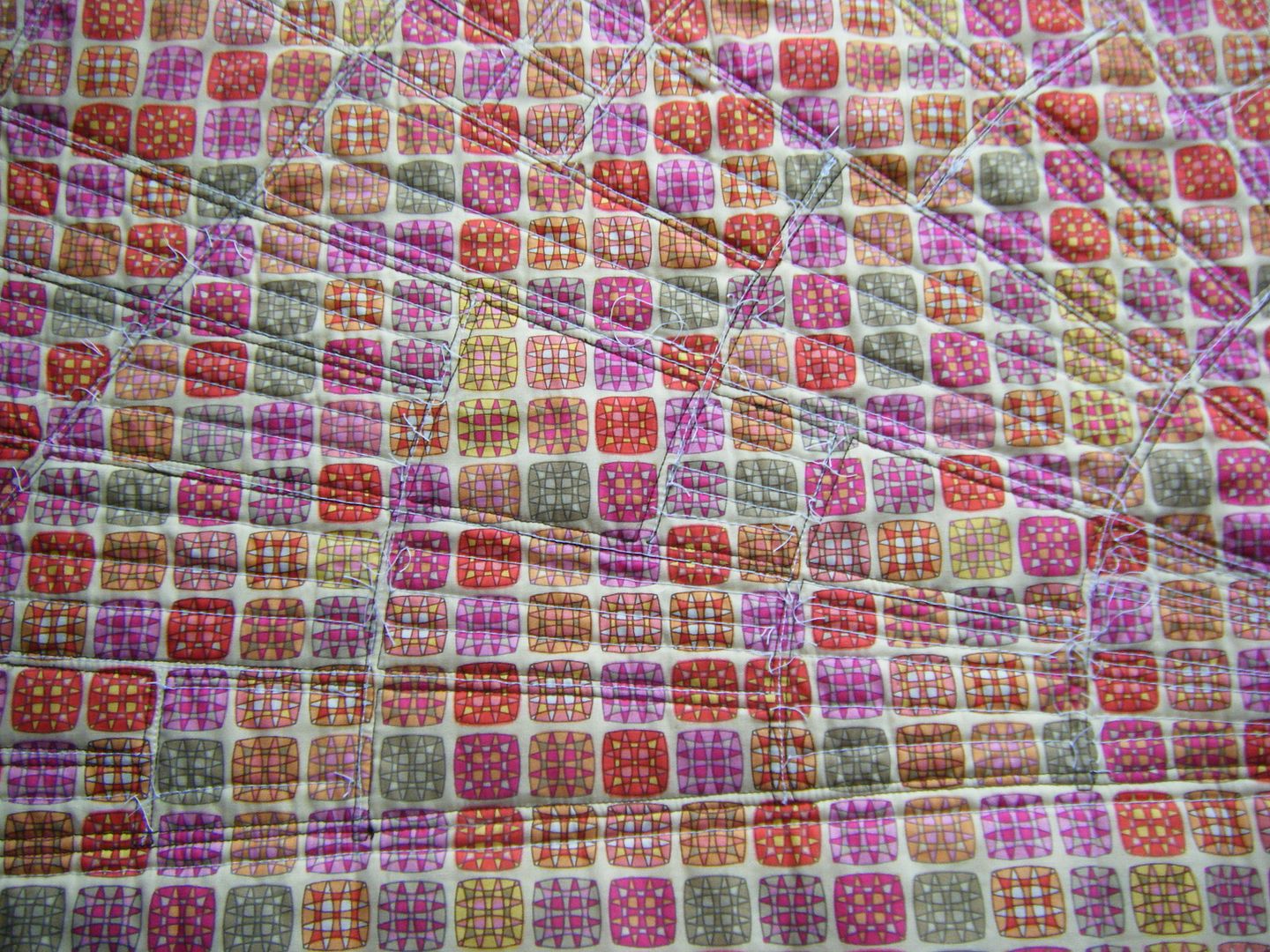 See, a mess. Who cares, it'll be up against the wall!

Craft Book Sew along


I was able to join in with my amigurumi bunny no. 27.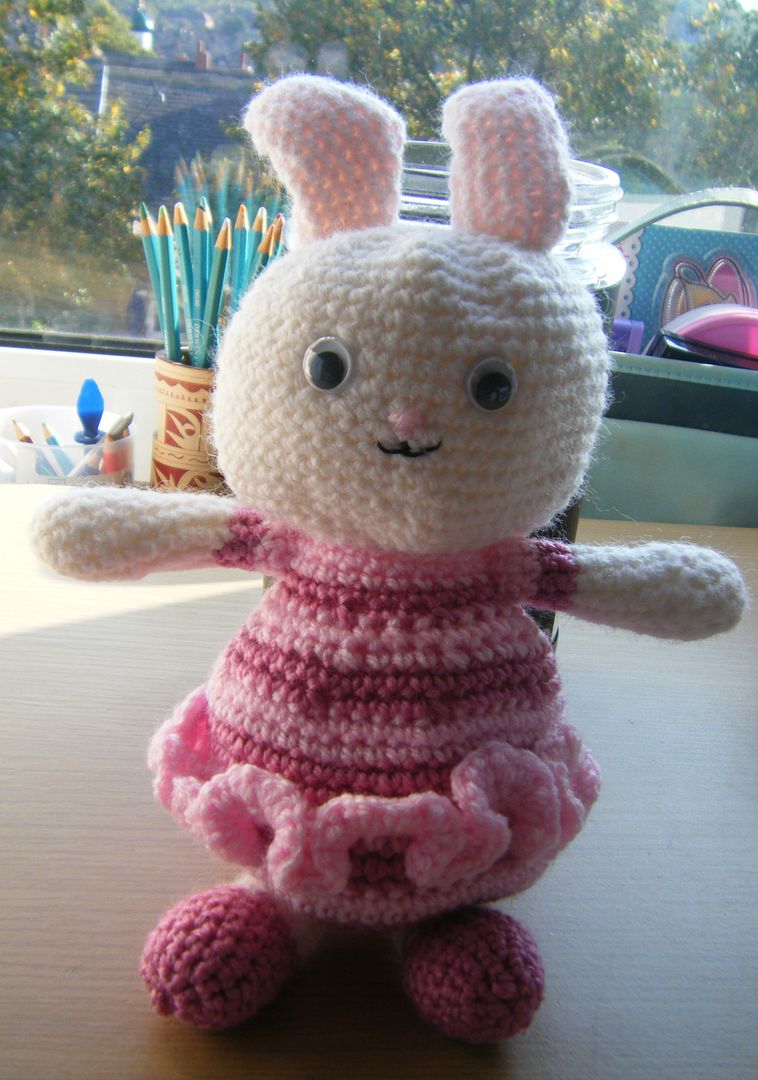 Rainbow Scrap Challenge
This month is brown/black/grey.
I didn't even sort my scraps out. And I still haven't finished the scrap basket for red!
Smalls SAL
This I did manage! I started and finished my Wesley and Buttercup cross stitch.
2014 FAL Q4
I won't bore you with the list again, nothing got finished and only the Art-Deco wall hanging and Cuzco got worked on. Yep, my Cuzco quilt is back on the table, more of that in a later post.
So that's 3/15... hmmm, I thought my water told me October would be a good month?
Related Posts
October goals
August review and September goals
August goals
July review
July goals
June review
June goals
May review
May goals
April review
April goals
March review
March goals
February review 1
February review 2
February review 3
February goals
January review