I've still got some posts about classes me and my lovely mum took at The Bead Shop Nottingham to show you, I seem to have fallen behind with my blog posts! The class I'm going to tell you about today was wire weaving.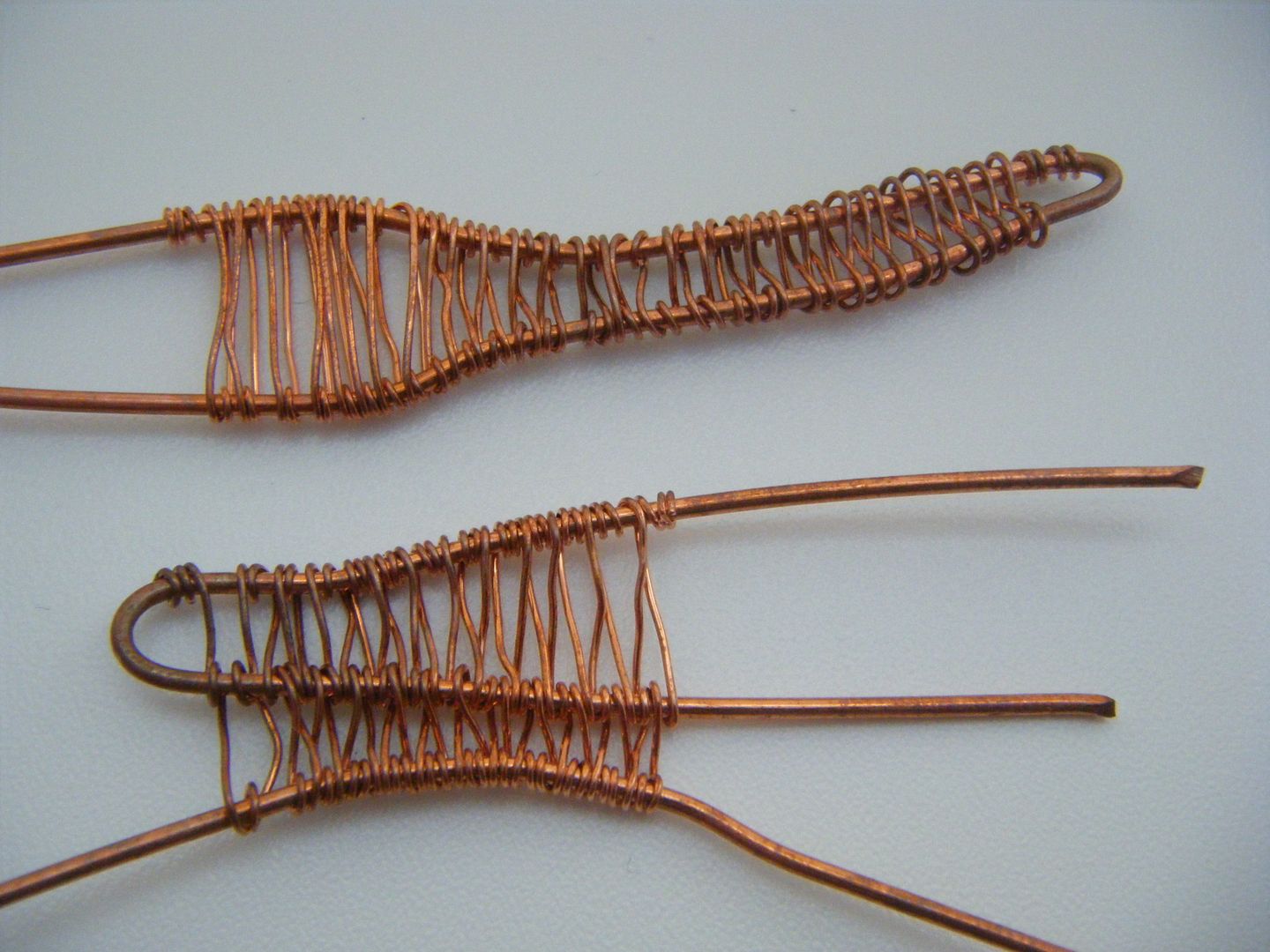 We started by practicing with some copper wire. We used 1mm wire as the structure and wove with 0.4mm wire, using various different weaves. Then we tried a 3-way weave which was hard, but tricky as you had to get the wire up and through the gaps and it does like to poke me in the eye.
We then moved on to working with silver plated wire. I was slightly ambitious in my design and whilst it looks a dog's dinner in this enlarged photo, it doesn't look so bad in real life! I added some gorgeous Lapis Lazuli gemstones to the centre and the outside.
Unfortunately, I still haven't finished it! I need to weave the bail to give something to hang it by. I'll show you when it's done, but don't hold your breath, I have a tub of jewellery WIPs to get done!
Wire weaving was new to me, so I'm linking it up to Something New for 2014