At October's meeting of the Modern East Midlands Quilt Guild we had a session of making the Sew Together bag. This bag has been plastered all over the internet, but if you haven't seen it before, you can buy it here.
I got the majority of it done during the day, and just had to sew the binding down by hand when I got home. I did try one side on the machine, but it looked awful so I unpicked it..
The binding is Sketch in red, I don't know what the outer fabric is, I picked it up at one of the Sewing/Quilt shows as I love it.
I lined it with £4 a metre Bike Path from the Fabric Guild as I love the combination of aqua, navy and red. The bag came together pretty easily, though I had lots of help from Kerry and Di as the instructions weren't brilliant.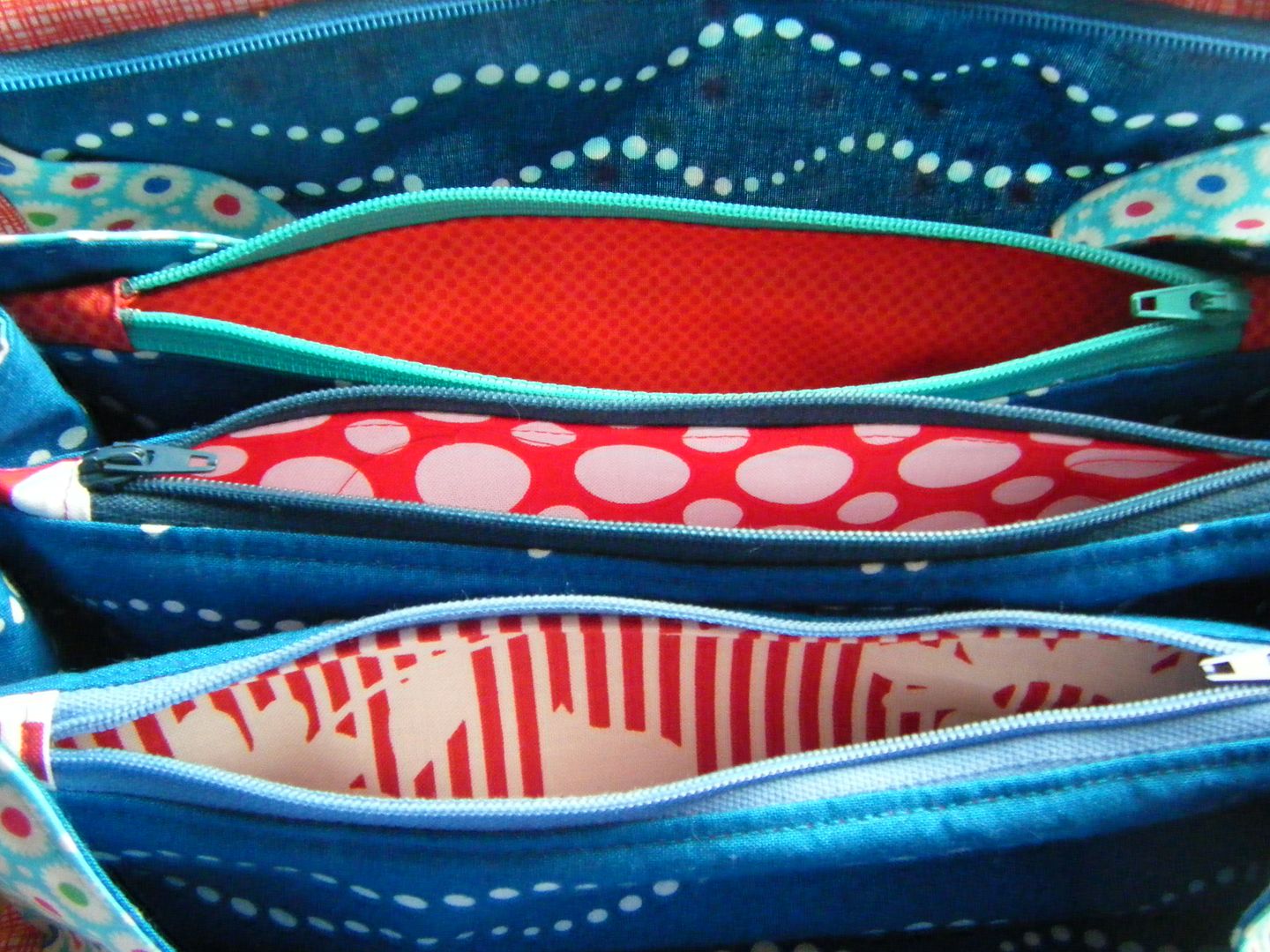 Each pocket is lined in a different red print. Mr CA said his customary "very good" when I showed it to him, then asked me what I was going to do with it. Does a girl need a plan to make a bag?!?
I do have a bit of a plan though, I'm going to enter it into Purse Palooza 2014!