Months ago me and my lovely mum took a class at The Bead Shop Nottingham to make beads from Copper clay. The photos have been languishing in a draft blog post and I've no idea why I haven't written a post and published it! Well, today is the day!
Copper clay is like silver clay, other than it's copper, in that it starts life as a pliable clay and after firing becomes a precious metal. I didn't really get on with the silver clay, finding it too hard to work, but this was much easier and I enjoyed it.
I made a large spiral which is to be a pendant and two smaller spiral beads. These have been fired and the bead in the middle shows the fire scale. I need to sand that down and then sand and polish all my beads. They've been languishing unfinished, just like this post! The bead on the right broke in the kiln but it might be OK to use, I'll see when I've cleaned them up.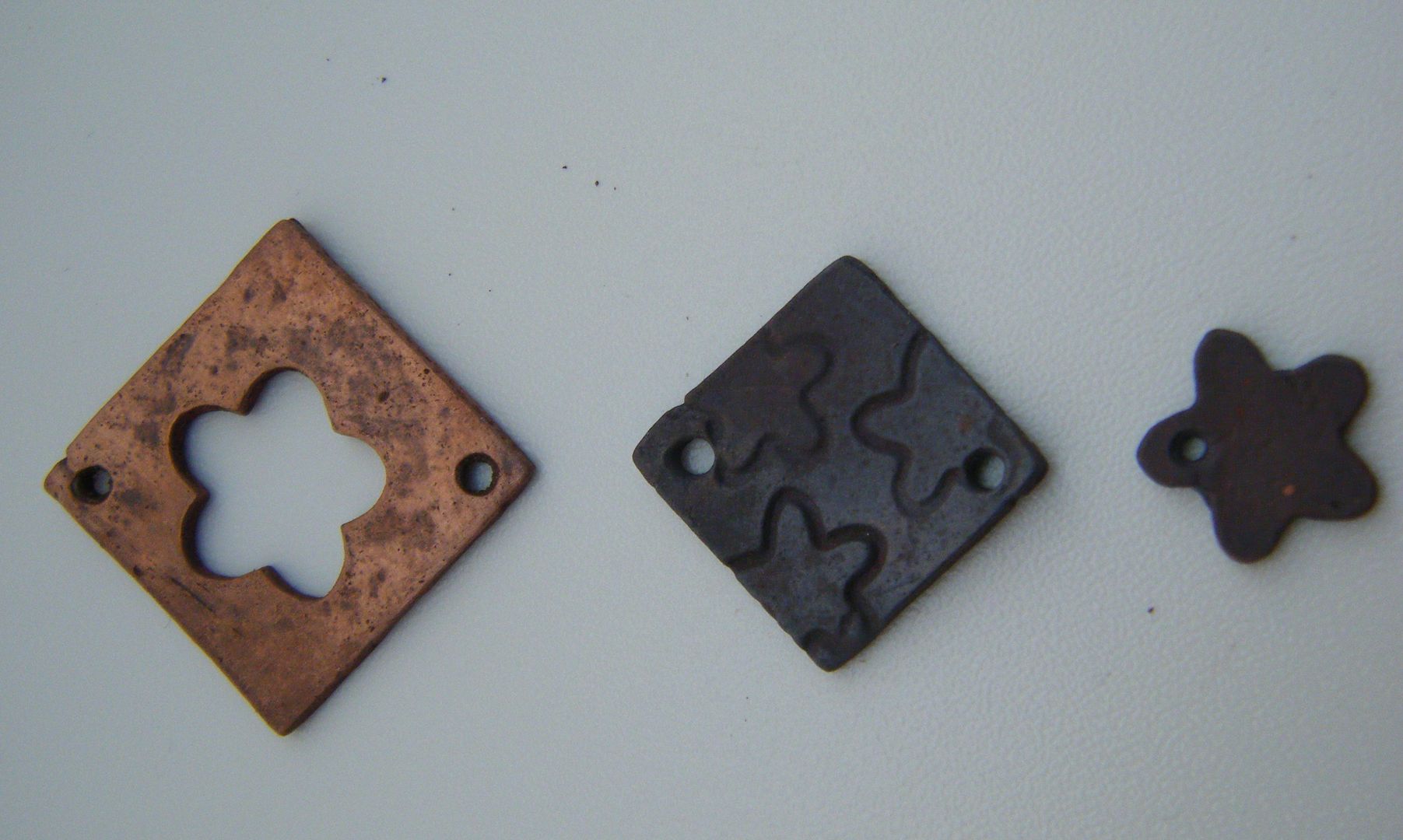 I also made a set of three charms which I envision as a long pendent. I cut two squares, then I cut a flower out of the larger one using a clay punch. I used this punch to make impressions on the smaller square without cutting right through. I used the cut out flower as the final charm which is why it only has one hanging hole.
Again, they need cleaning up. I wonder if I was leaving this post until I'd made the final pieces of jewellery - I bought a few Swarovski crystals to go with the finished pieces. How deluded am I? I'm sure it'll be many months before this gets finished!
I enjoyed playing with copper clay, I'm starting to think I really do need a kiln....
Something New for 2014