I only have one photo to show you of the beaded ornament I made. I took about 10 but they all came out really badly.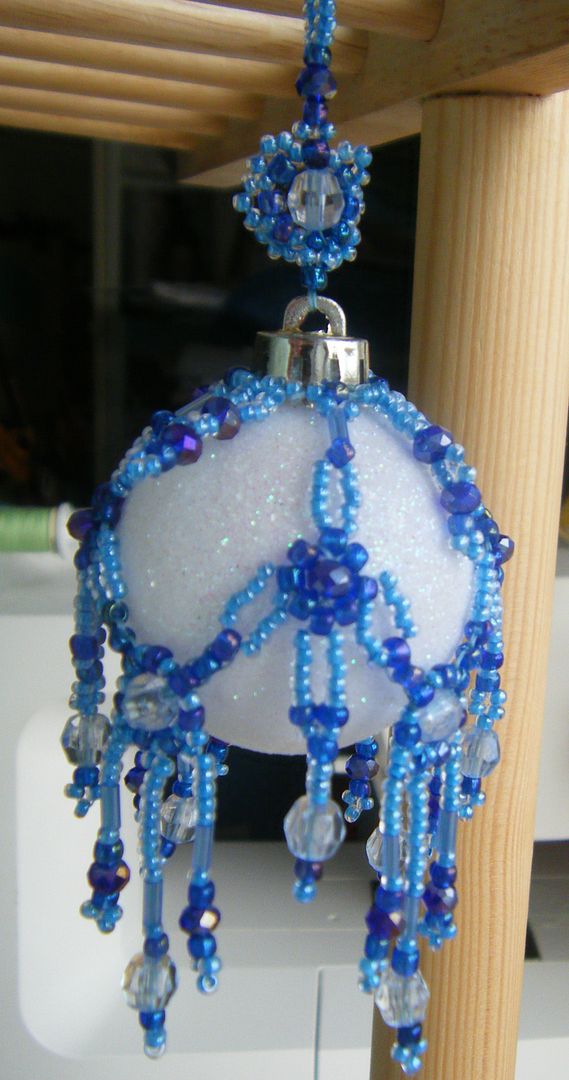 This is the Georgian Bauble from Spellbound Festive Beading by Julie Ashford. I've had the book a while, but always thought it was a bit hard, now was the time to try. The bauble is 40mm so it's pretty small. I used size 11/0 and size 8/0 seed beads along with bugle beads and crystals.
I'm really chuffed with how it turned out and it looks great on our over-crowded Christmas tree!
Speaking of which, I'd like to wish all of you who celebrate it a very merry Christmas and a happy new year to all!
I'll be back on Boxing Day with more crafty stuff.