After being on my A Lovely Year of Finishes list for about 4 months running, and after being in the

2014 FAL for at least 2 quarters, I've finally finished my Mackintoshesque Art Deco inspired wall hanging!
My FAL goal setting post is here and my ALYOF goal setting post is here.
Kerry persuaded me that the best way to finish it was with faced binding. She sent me the link to this tutorial by OP Quilt which worked really well. OK, it's not perfect, but I was working with the edge of a 1/4" bias binding rather than a whole quilt. As you can see it's not perfectly flat at the edges.
But, quite frankly, I don't care! I also don't care that the back is an absolute mess.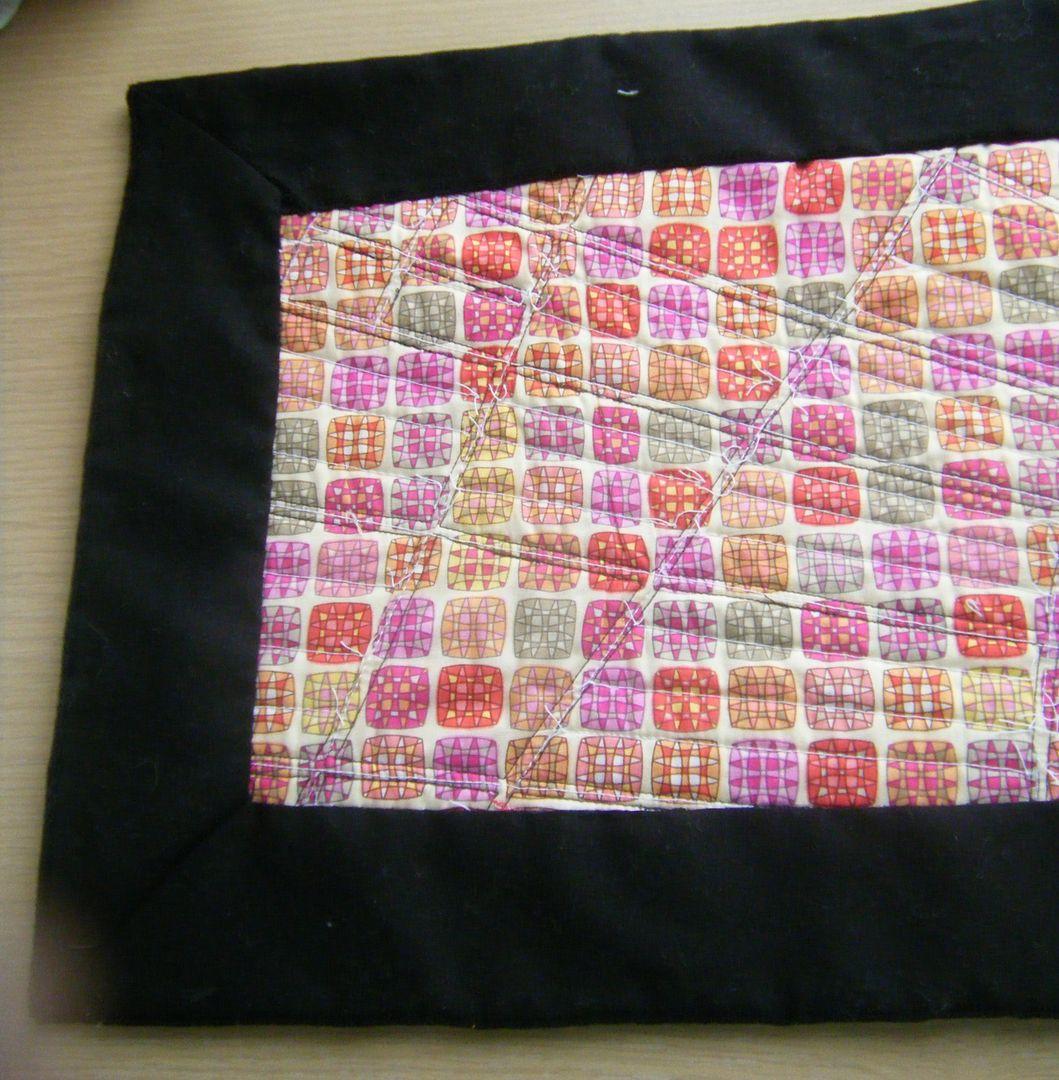 I am very happy with the way the front looks and that's all that matters. Now I just need to get this baby on the wall. How the hell do I hang it up?!?
Related Posts
reverse applique
bias binding on
the quilting