A couple of years ago I got a lacemaking kit from my parents for either my birthday or Christmas. I got a few craft kits this year for both my birthday and Christmas, so decided it was time to start an old one! This is for making bobbin lace.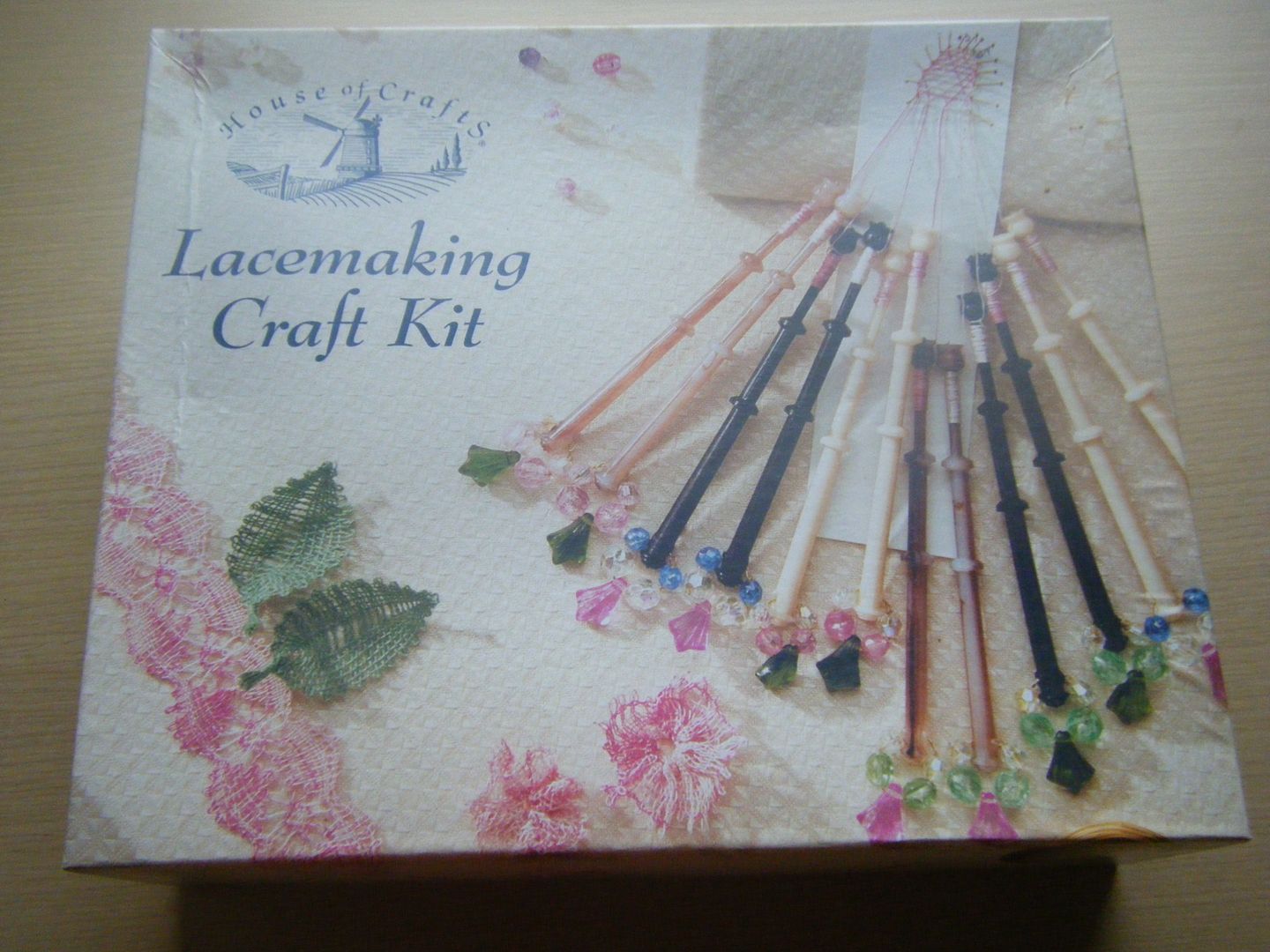 The contents seemed a bit bizarre until I actually got down to it. The polystyrene roll is the worksurface, it's now been covered in the navy fabric provided. Each of the bobbins had to have a beaded dangle attached, that took me ages!
I could have sworn I'd taken a work in progress photo, but I can't find one so clearly I didn't. I'll get one next time.
This is the piece of lace I made. Don't laugh! It was my first time... One the right is the start and it seems I was doing it wrong, then I started doing it right and made the rest of the piece. As I was following the instructions I realised that they were to make a rose with petals and leaves and a decoration at the back. I thought it was just making random pieces of lace. As my attempt wasn't quite perfect, I plan to start again, but I need to get some more of the thread first, it's just DMC but I'm not sure I'll have enough left.
I promise that next time I'll take some photos of the set up and tell you more of what's involved. I really enjoyed trying something new, must do it more often!