Hello my lovely readers. I am back. I think I'm back, I suppose that remains to be seen. Thank you for your wonderful messages of support on my previous post, it's so lovely to know that people care. My situation remains unchanged, some days are OK, some are horrible. I'm struggling to differentiate what is grief over the end of my marriage, what is me missing Mr Ex-CA and what is depression/BPD. Anyway, enough of that!
I've made plenty of things recently. I've been to a lot of classes (including 4 at the Harrogate Knitting and Stitching Show), however I've completely failed to take photos. I'm going to remedy that soon, but in the meantime...
I made the clear and black version of this necklace in a class, a LONG time ago. I then bought the components to make the aqua and black one. A couple of years ago, as I was putting on the aqua one, the thread snapped and the beads on one side fell off. Another day, the clear pendent fell off the necklace. There they sat for years... I think it took me 20 minutes to fix them both!
I also finally took the time to hang some of the wall hangings I've made. I bought some dowel which I cut to size and sanded with my Dremel.
This quilt got pride of place over the fireplace. I love seeing it up. I wish I'd put it up months ago as maybe Mr Ex-CA needed reminding of what I was going through... (see the quilt here)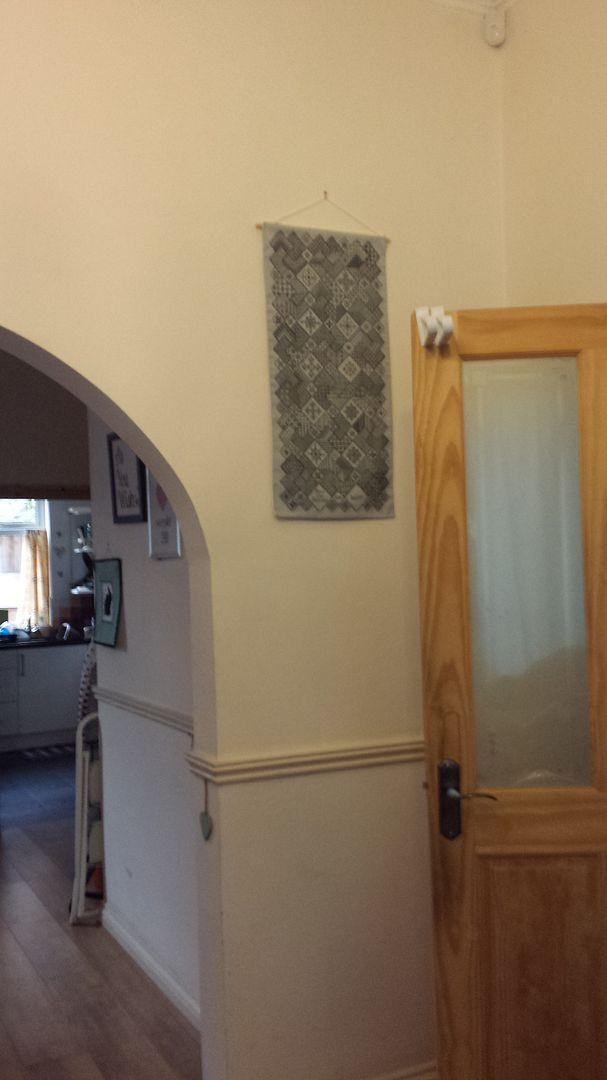 My large blackwork sampler went on the wall in the living room. I felt I needed a narrowish space to hang it due to the shape. I apologise for the photos, however there's no natural light in my house (I have film on the windows to stop people seeing in) and this was the best I could do. (Much better photo of this piece found here)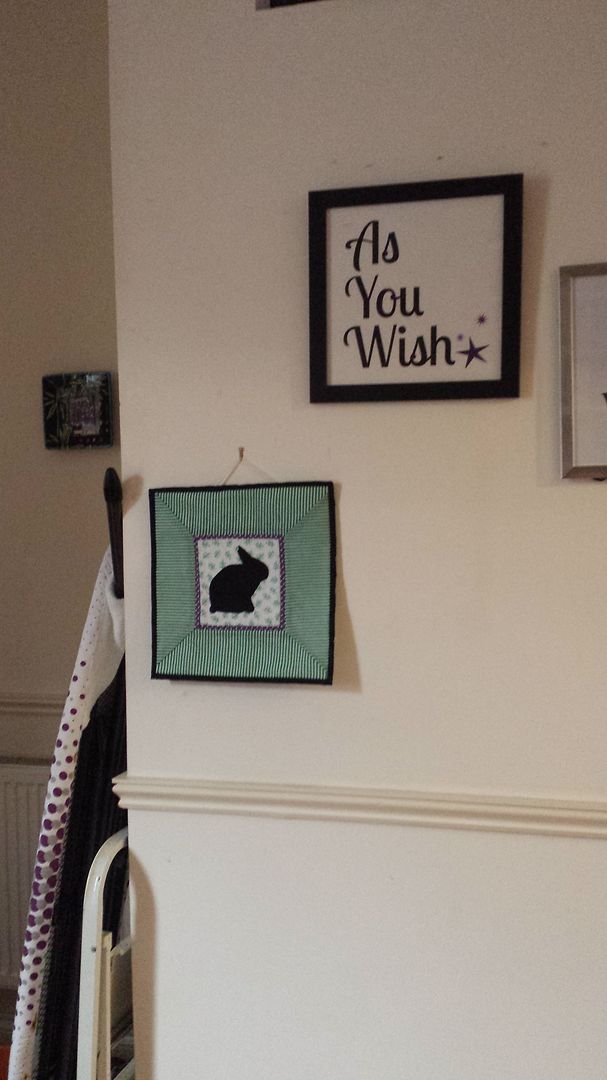 Harry ended up on this wall in the dining room with a picture I bought for Mr Ex-CA and (just out of shot) one I letterpressed for him. I'll be removing them at some point so Harry might move. (See a post about this quilt here)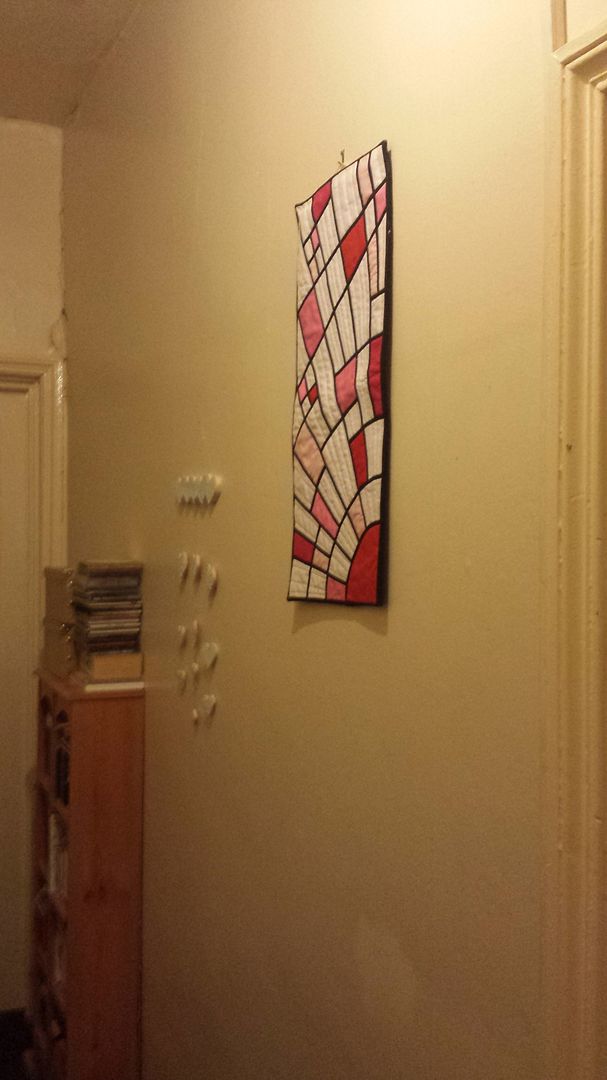 This hanging was placed next to my ceramic hearts in the first floor landing. I can't get a front-on picture as that would involve me falling down the stairs... Again, it's pretty murky and the hall (along with 70% of my house) really needs doing up! Any keen DIYers who fancy coming round? (Better picture of the quilt here)
This post was quite painful to write (though I don't really know why), but I'm glad I'm blogging again. I'll be back soon.