Yvonne at Quilting Jetgirl is having a planning party, you can find the link up here. The link party closes on December 31st so there's plenty of time to join in.
The past few years I have avoided joining in the Finish Along and other blog events, not wanting to put too much pressure on myself. I am still keen to avoid that pressure, but, as my life changed so dramatically recently, I feel I need to join in with a few things to feel part of the community.
My biggest and overriding goal for 2017 is possibly unattainable, but I'm going to try my damnest. I want to get better. I want to recover from this depression. I know that I will most likely have it all my life, but if I can just have the odd episode every now and again, that would be a vast improvement over the constant depression of the last 4 years.
As my marriage is over and my dream of children is not to be, I need to make a new life and I want it to involve sewing and quilting. I barely sewed in 2016 as I couldn't bring myself to go up to my sewing room and I never felt like it. Now that I am alone, I've brought my machine downstairs and I intend to use it! My second goal for the year is to get back into making quilts and sewing,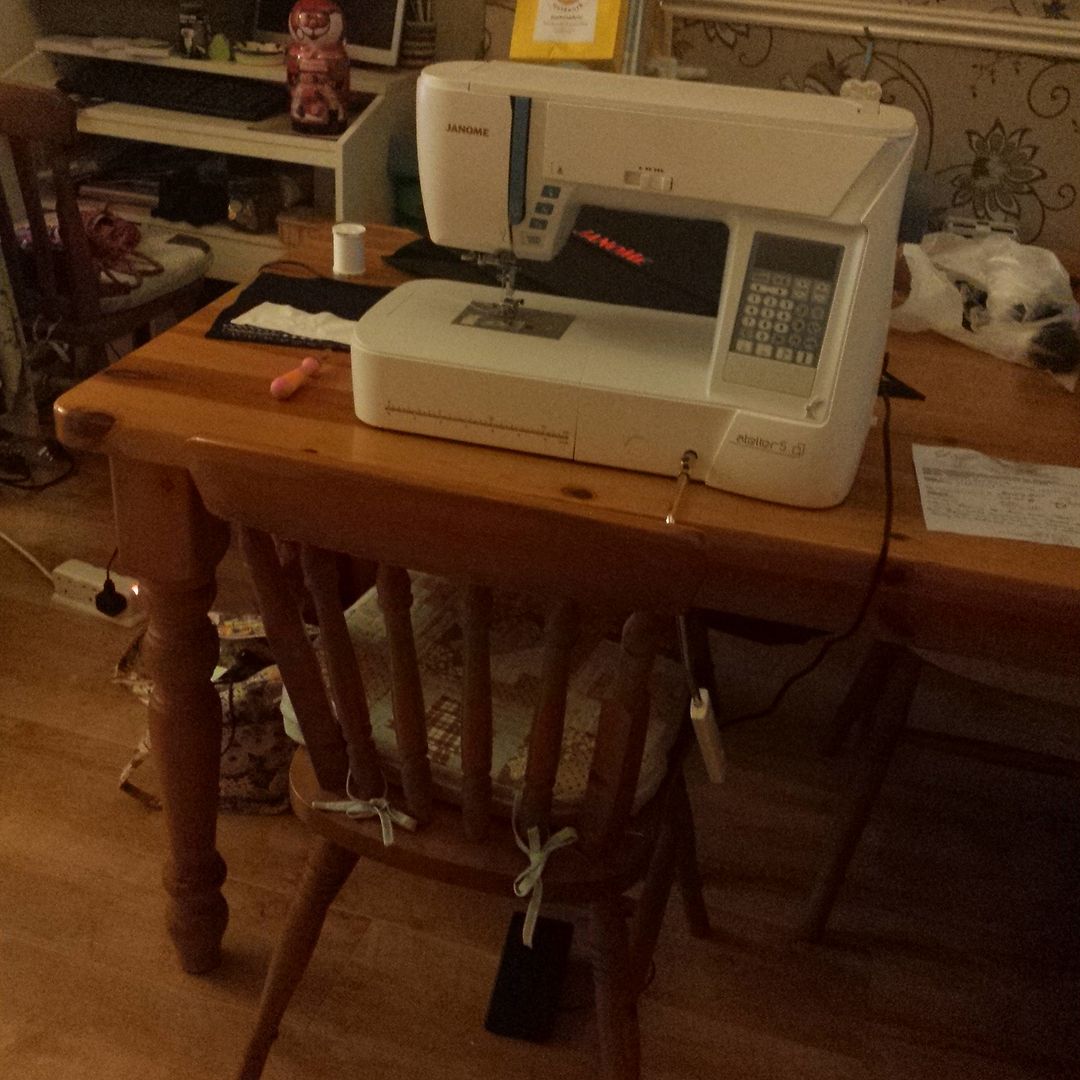 (all process posts will now be dark and gloomy - my sewing room has a big sunny window, my living room/dining room does not!)
I will make a list of my WiPs and will attempt to work through each and every one of them. I know another blogger is planning on doing a WIP event in 2017 so I will join in with that and make a list.
There are also new things I plan to make. I'm going on the Bag Retreat in April and I need a new bag to take with me. I know, that sounds a bit odd, but the current bag I carry is old and the zip is ripped, it's past time for a new one and I can't turn up at an event with lots of bag makers carrying a decrepit old bag!
There are a few quilts I'd like to make too, including my bunny polaroid, a medallion rainbow quilt and Hyde Park - a bunny applique quilt.
Most of all, I'd like to be happy.