Another 3 weeks have gone whizzing by so it's time for an update on my progress on Mellerstain Parrots by the Crewelwork Company.
Here is where I was last time.
I finished the berries at the top, and did the two leaves I'd missed under the parrots' tails. Then I started working on the left hand parrot. I was looking forward to using the lovely blues and reds on the birds... it hasn't happened yet!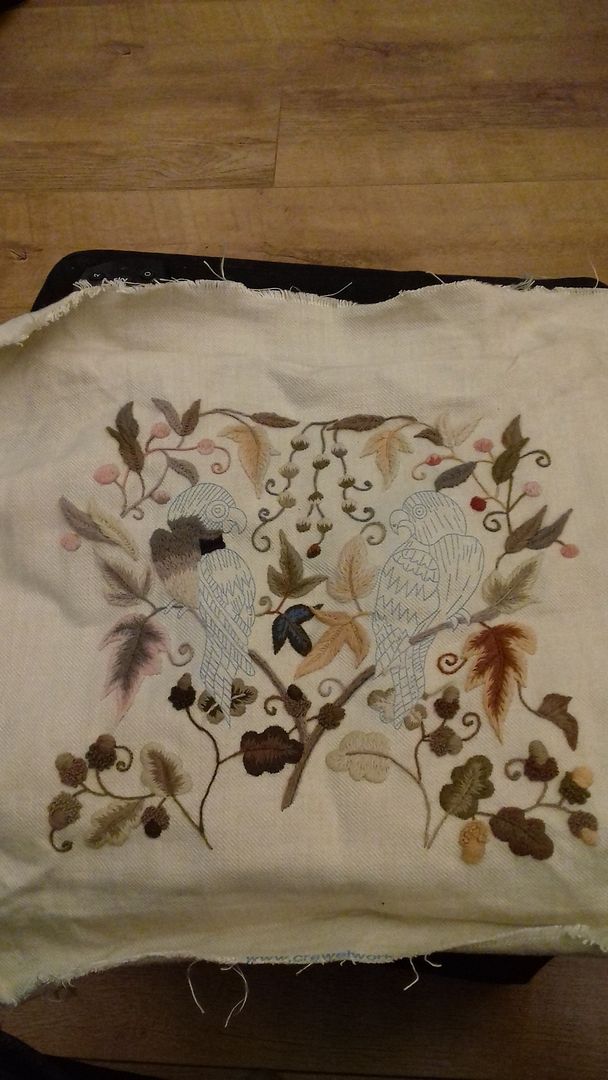 Here's a closer look at the parrots and those two leaves. As you can see, I never actually finished the right hand leaf - it's a good thing I take these photos or I wouldn't notice these things!
I'm stitching along as part of a SAL where we all work on our WIPs, you can go and see what the other participants have been up to here:
Avis,
Claire
,
Gun
,
Carole
,
LucyAnn
,
Kate
,
Jess
,
Sue
,
Constanze
,
Debbierose
,
Christina
,
Susan
,
Kathy,
Margaret,
Cindy, Helen, Steph, Linda, Catherine, Wendy
If you'd like to join in, please contact
Avis