April's Christmas Craft Club was held at my house and it was great fun, and very noisy. We decided to have a go at string art.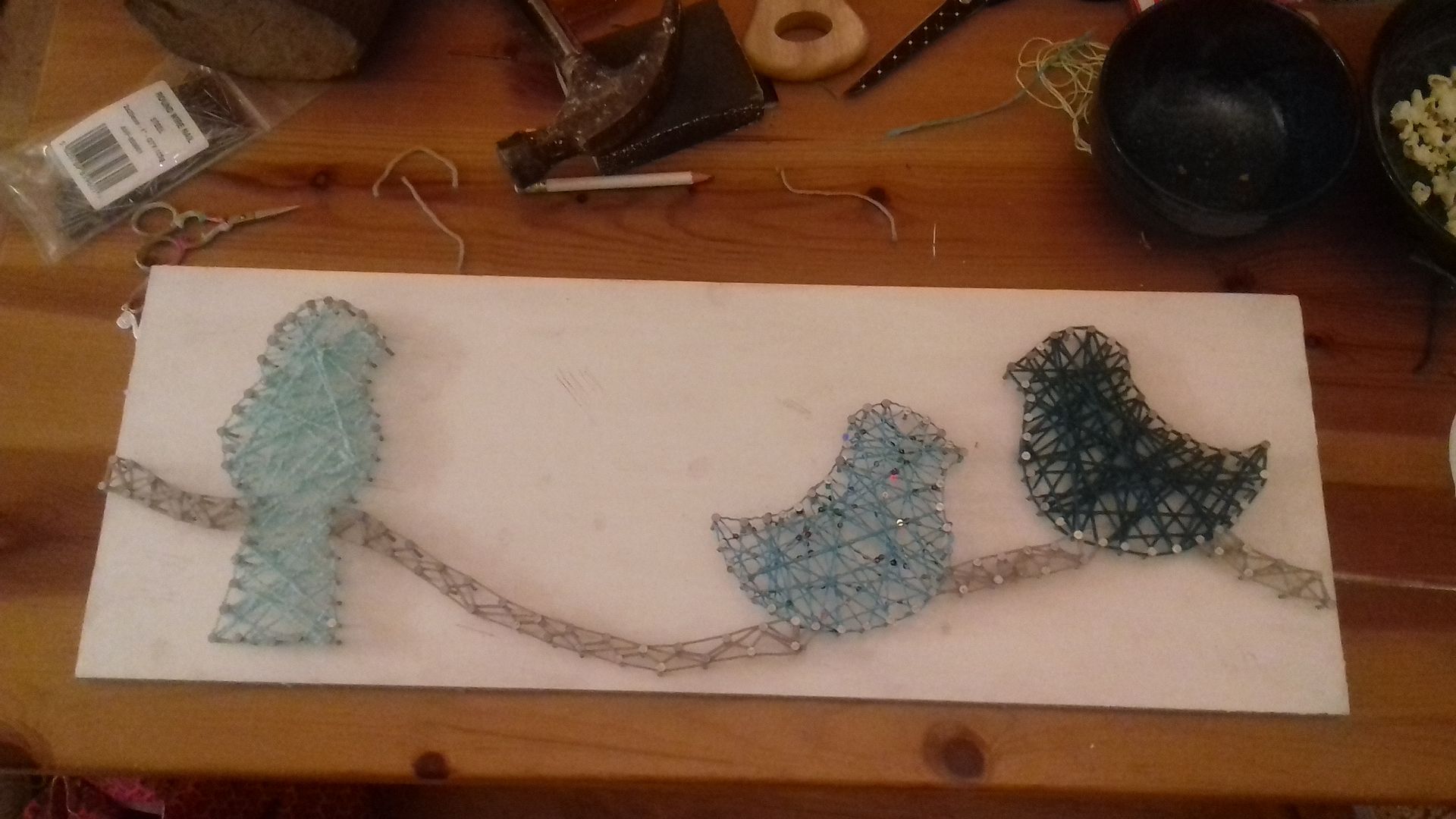 Whilst cleaning out the hall cupboard, I found a bit of wood. That did as my base, I painted it white about an hour before my guests arrived, so it was a bit tacky to work with! Nothing like a bit of preparation...
I drew the bird templates free-hand (as you can probably tell!), cut them out and knocked in nails around the outline. I then took 3 shades of yarn (one with tiny little sequins) and wound, and wound, and wound. It was pretty easy, unless a bit came off a nail and then the last 5 minute's work would all unravel.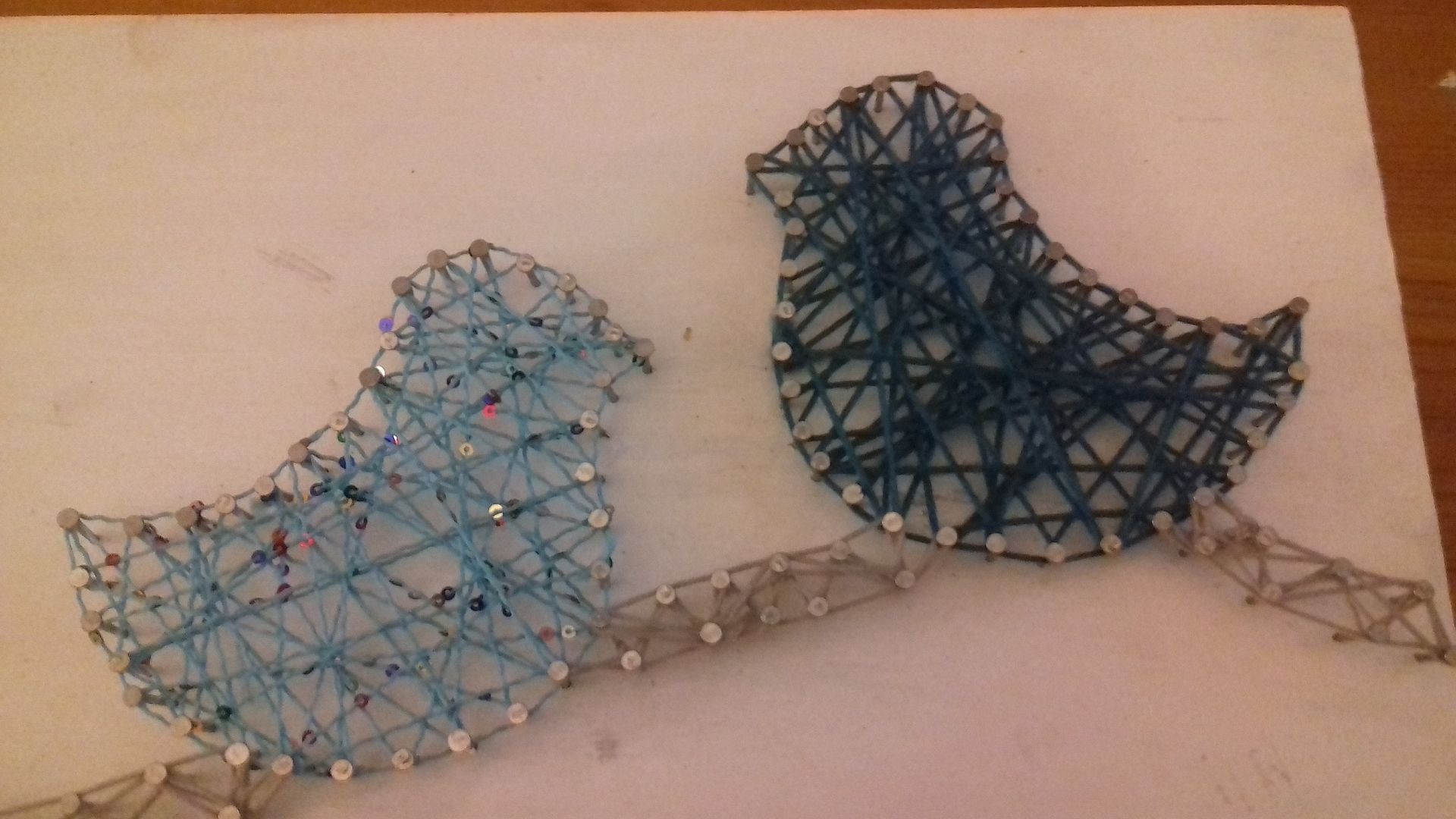 I have no idea what I'm going to do with it but it was good fun!