It felt like I had all the time in the world to make something from my And Sew On blocks, so it came as a bit of a shock to find out that October is running out! Last weekend I had a few hours to spare so set to sashing my blocks. I have a plan for this wall hanging (I'm putting all nine blocks in one hanging) so the hard part was done. I'm actually kidding myself there, especially as the layout I've planned is going to involve 160 x 2.5x2.5 inch blocks!
The plan was to sash the blocks in white. I soon changed that plan when I saw the leftovers of some solid red fabric I had, I think it's from IKEA. The strips were cut at 2.5", but I think I'm going to cut them down and make them thinner. I started by squaring all my blocks which wasn't as bad a job as I thought.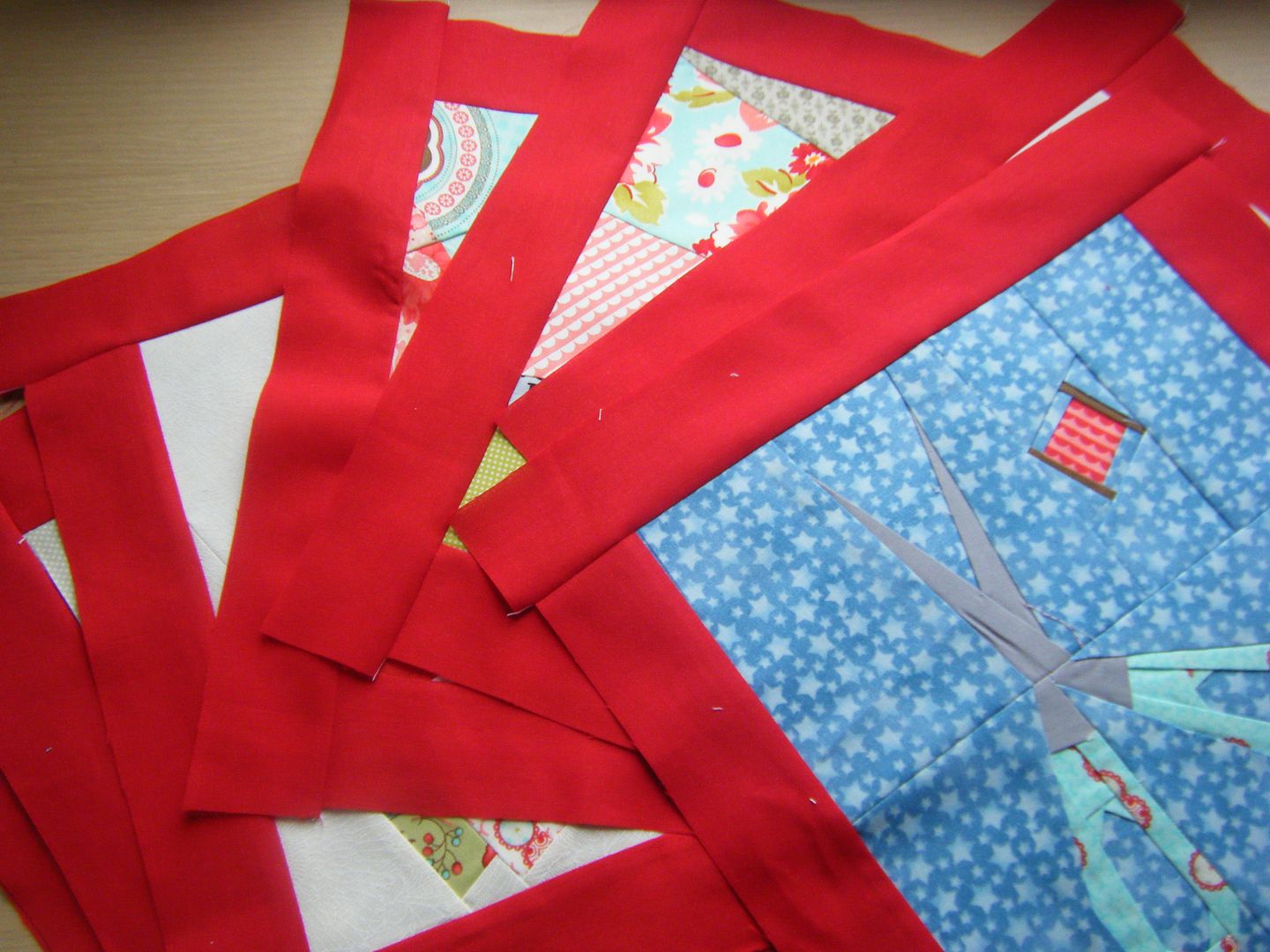 I think they were 10.5 inches square unfinished. I had just enough of the fabric left, sashed all the blocks and started cutting my squares. And that's as far as I got. I've got two weekends left to work on this, but there'll be some kitchen painting this weekend and a trip to the tip to get rid of all the stuff the kitchen fitter put outside our house. I'm so angry with him. He led me to believe he would take it away, so I didn't say anything about him leaving it outside. Now he says it's my job, and it's been raining non-stop for days so it's all a muddy, wet, pulpy mess. Add to that that my car is a Mini! Not sure how it's going to work out...
I hope to have some kitchen photos to show you next week, though minus the curtains as they still aren't done!
Related posts
block 1 - Measure Twice
block 2 - disaster
block 2 - You little ripper