I'm back to telling you about my Sunday at Speed Craft, hosted by Debbie Bryan. You can read my previous posts here and here.
The third table we went to was called "handcrafted robin". We had no idea what that might involve and having done it, I'm not sure what I'd call it! I didn't think to take any process photos, which would have been useful.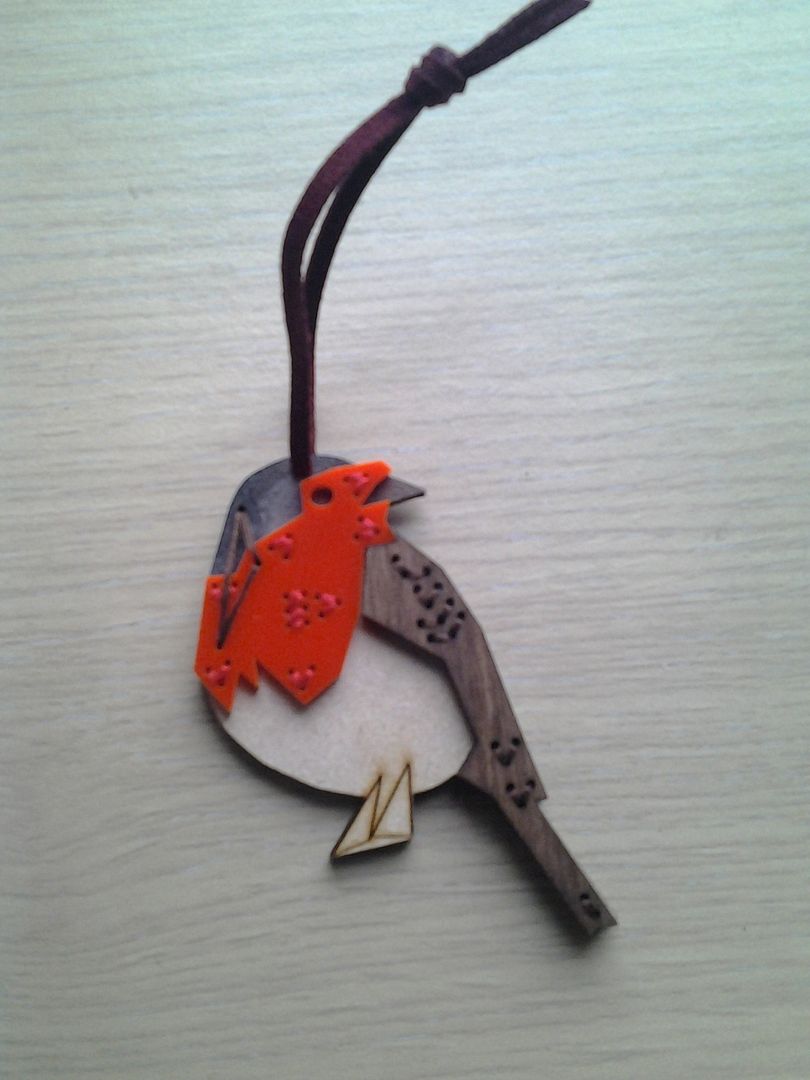 We were given a wood blank the shape of the whole robin. It had holes drilled in it. The and back are also a wood blank. The red breast is acrylic. We simply had to hand stitch the various elements together.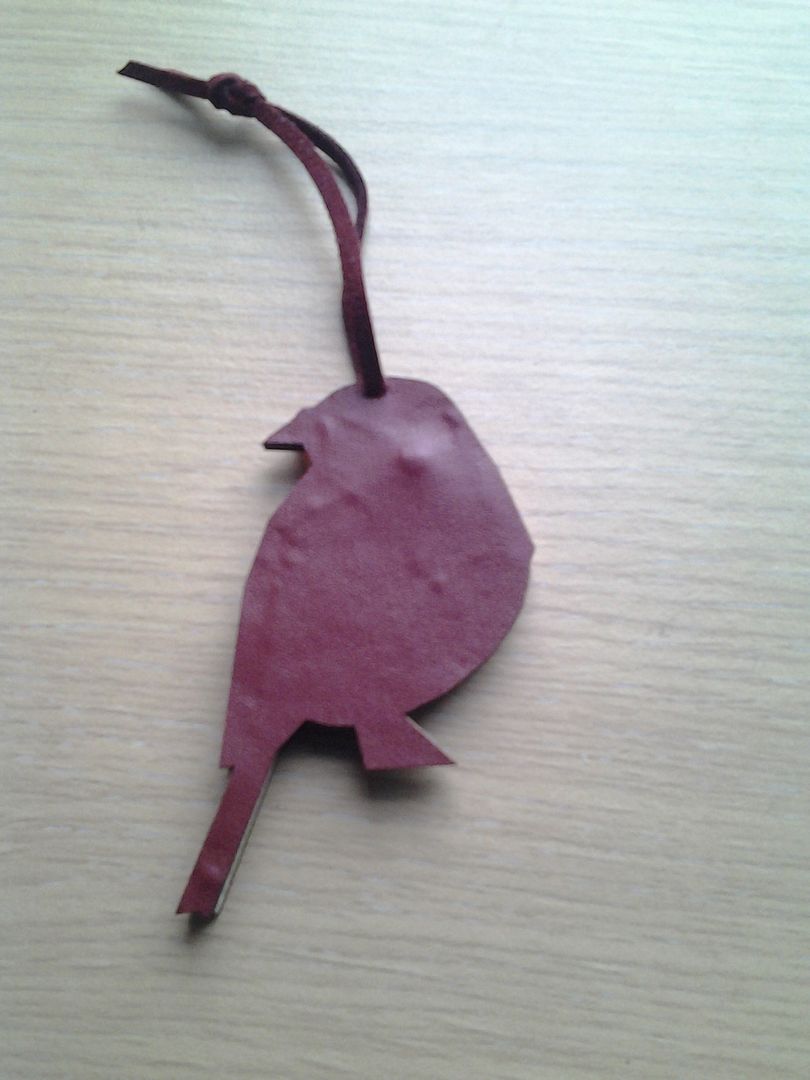 We then glued a piece of leather to the back to hide the messy stitching. I had some time left at the end so I played with some other small blanks the tutor had for jewellery making, but I can't find them now, I might have left them behind.
This was interesting to do, but it was just like doing a kit as everything was pre-cut. It would be interesting to make my own, if I were into cutting wood and acrylic that is! Mind you, I do have a dremel or two...
Next up: Mono printing